Author

Time

Post link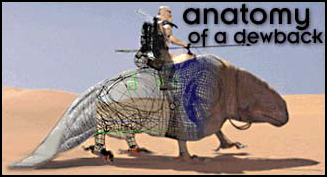 "Anatomy Of A Dewback":
https://www.youtube.com/watch?v=XTn636Dg8Sg - at Honor The Force youtube channel. (1997. 27 mins.)
 
About:-
"This documentary takes a look at the meticulous work that went into recreating scenes for the 1997 Special edition release of the Original Trilogy."
 
No fate but what we make - apart from force dyads!