There are some pretty ingenious and cool Star Wars fans undertaking various intriguing fan-made projects out there - so thought it may be worth having a thread for such labours of love that catch the eye of us lot on here.
Not just the superb Preservation, Fan Edit and other various audio/video projects & fan art/covers that are undertaken on here in many threads in the other sections of the site (and similar other sites) - but a thread here for stuff like droid-building, models, lightsabers, hacks or mods, curiosities, knickknacks, pieces of art, gadgets, and the like…
Came across this pretty cool video earlier - someone built a pretty sweet mouse droid:-
https://www.youtube.com/watch?v=wtk_i17hqKA&
with videos on how he built his, here - Part 1 : Part 2 : Part 3
as well as the ever-useful https://forum.mousedroidbuilders.club/ forum
 
and for the hard-core / serious enthusiast; the official R2 Builders club - http://astromech.net & https://twitter.com/r2builders
I wonder if there is an EV-9D9 builders club, or one for Imperial Probe Droids…? 😃
---
A useful-ish lightsaber thread - https://originaltrilogy.com/topic/Most-Realistic-Replica-Lightsaber-Recommendations/id/15042 (from the 'Toys & Memorabilia' section)
 
---
GIANT Star Wars AT-ACT, built by Colin Furze - https://www.youtube.com/watch?v=sE1mr8iCvA8
Project info - Building a HUGE Star Wars AT-AT
---
(from in the Star Wars games thread)
Stumbled upon this today on YouTube, looks very promising:

https://www.moddb.com/mods/xwvm

"XWVM is a mod to the original Star Wars: X-Wing game from Lucas Arts and Totally Games by Larry Holland and Edward Kilham. Our goal is to rebuild the game engine with newer technologies that allow it to run and make use of the latest hardware and improvements in gaming hardware. The mod will require the player to own and have installation of the original Star Wars: X-Wing game, or have the GOG or Steam versions of X-Wing Special Edition (either the 1993 floppy, the 1994 CD, and/or 1998 Windows edition). XWVM neither contains nor distributes any copyrighted material. All game resource files (missions, voiceovers, SFX, iMUSE automaton, etc) are loaded from the player's copy of the original game, or are original creations of our team, where the original resources are considered inadequate for today's standards."
---
Star Wars VHS night light / lamp - https://www.etsy.com/uk/listing/538907391/retro-vhs-lamp-star-wars-the-empire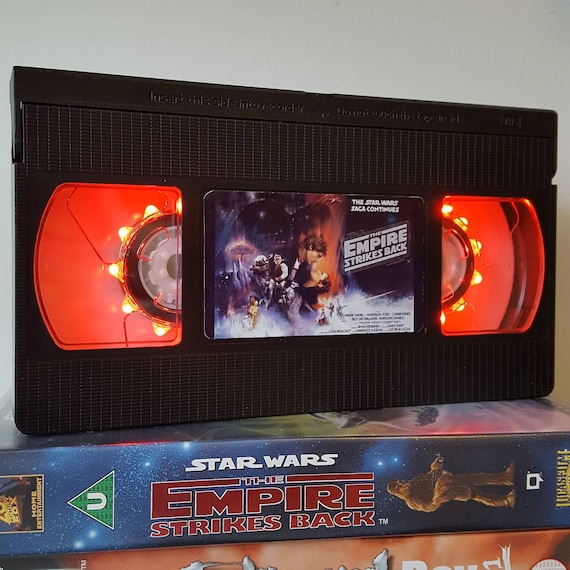 How to build your own - https://www.youtube.com/watch?v=jCi0oUvdads (there are a fair few other videos out there on how to do this too)
---
http://www.rebellegion.com/ : https://twitter.com/rebellegion : https://en.wikipedia.org/wiki/Rebel_Legion
'Celebrating the Good Guys: History of the Rebel Legion' - https://www.starwars.com/news/history-of-the-rebel-legion-part-1
'Rebel Legion is an international fan-based volunteer organization dedicated to the construction and wearing of screen-accurate Star Wars Rebel Alliance costumes. Founded in 2000, the group was formed in response to the decision of sister organization the 501st Legion to remain dedicated to Galactic Empire costumes. The Rebel Legion makes appearances at private and public events, including charitable events and official Star Wars promotional events. The organization does not charge a fee for appearances, instead encouraging a donation to a charity. It is divided into "bases" located throughout the world, and as of January 2018, the Rebel Legion membership is over 4300 members.' - wikipedia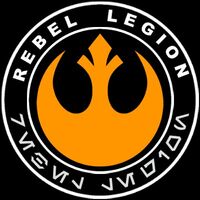 originaltrilogy.com Moderator
I find that answer vague and unconvincing. Why don't you knock it off with them negative waves?
Why don't you dig how beautiful it is out here? And say something righteous and hopeful for a change?