Author

Time

Post link
I haven't bought an SW shirt in a long, long time, but this one caught my eye as I've been slowly rebuilding my wardrobe.
https://www.target.com/p/men-s-star-wars-a-new-hope-logo-short-sleeve-graphic-t-shirt-blue/-/A-76617919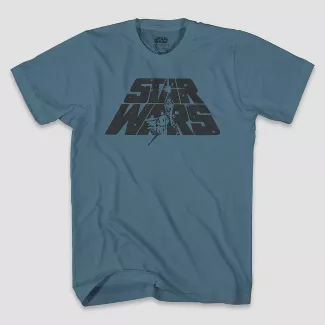 It's retro and low key. Even has the crawl on the back. Yes, it has A New Hope.
I'd love to find a modern replica of the 1976 cast and crew t-shirt.

Might want to get a Blue Harvest shirt as well. It's a deep cut that will go over the heads of most people. But I'm all about the deep cuts these days.

Easy enough to find on Ebay, although I doubt they're licensed.
I think the original fan club may have sold some back in the early '80's though.
Did Lucasfilm ever copyright the title?
Whilst googling, I found an article that jogged my memory about the other custom shirts worn by the film crews and ILM crew over the years. There were more than I knew about.
http://www.defunkd.com/blog/2015/12/20/rarest-star-wars-tees/
This has to be my favorite one, for obvious reasons. 😉

What are your favorite vintage OOT T-shirts, or not so vintage?
originaltrilogy.com Moderator