"Star Wars: Skeleton Crew, an original series starring Jude Law, from executive producers Jon Watts, Christopher Ford, Jon Favreau & Dave Filoni, is streaming in 2023 only on DisneyPlus": https://twitter.com/starwars/status/1529901534573568000
 
Deadline are reporting the first season of this has recently finished filming, which is good news as I thought this was going to be another one of of those announced Star Wars shows that never makes it to screen.
Also from the Deadline article above:
"Directed by Jon Watts with Christopher Ford as a writer, Star Wars: Skeleton Crew is set to take place in the same timeline as The Mandalorian and The Book of Boba Fett. Watts said the new series is about "a group of kids who are about ten years old who get lost in the Star Wars universe." The director also noted that although the show will have four kids as its stars, "it's not a kids show.""
 
The first piece of concept art from Skeleton Crew shown to the audience at Celebration 2022: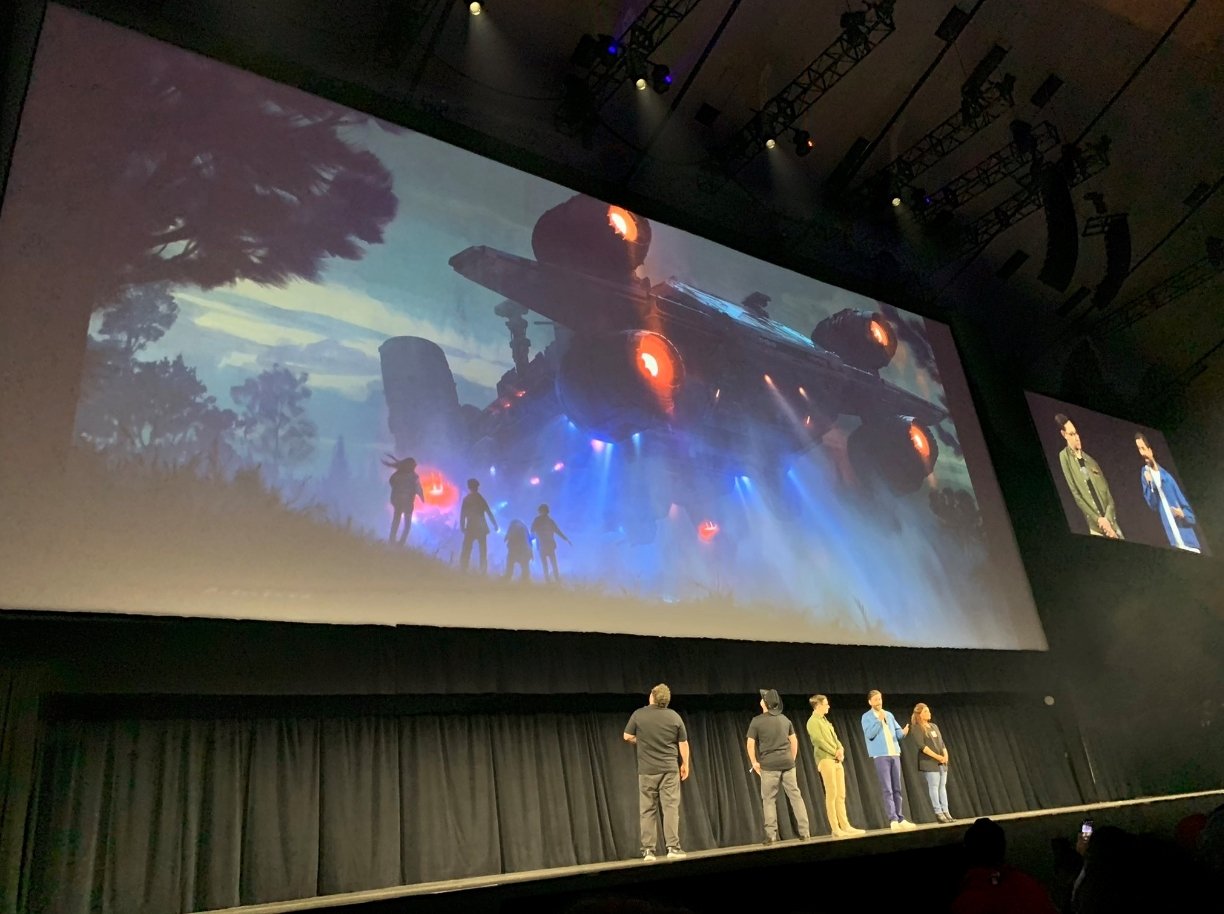 I think this was the show some fans were claiming (or hoping?) had a 'Stranger Things in Space' vibe? I hope we get to see a teaser or trailer soon. Maybe at Celebration 2023 in April.
The Imperial need for control is so desperate because it is so unnatural. Tyranny requires constant effort. It breaks, it leaks. Authority is brittle. Oppression is the mask of fear.