A Google Earth-type representation of the planet - where every green dot is a radio station. Click on any green dot to simply listen in.
I could easily spend hours scouring the world with this thing…
 
It works well in your usual web browsers - but there's also an app for those of you into that sort of newfangled tech.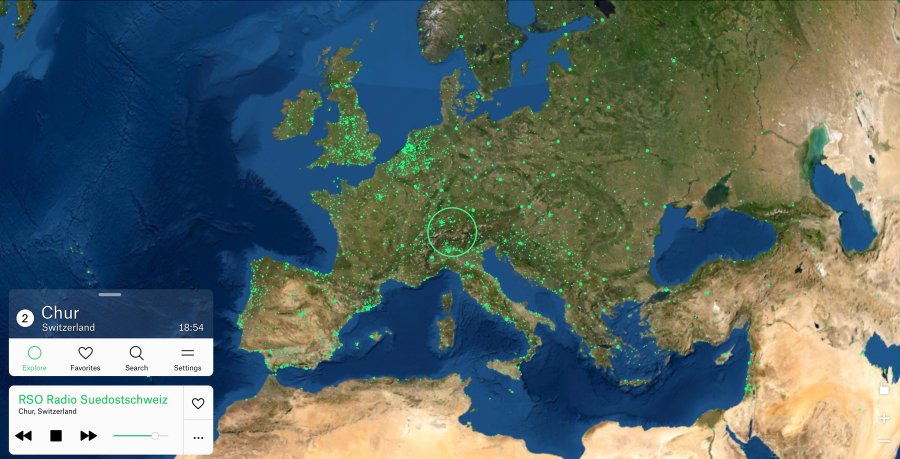 'RetroNow' from Dunshaughlin in County Meath banging out some old-skool dance music in the middle of a Monday afternoon:-
originaltrilogy.com Moderator