THE INSPIRATION
Welcome all! I am super excited to finally contribute to this site! I have been a longtime stalker (🤣🤫) of everyone's amazing work and talent. I have always wanted to add to the community by editing the whole saga so that it has more connectiveness, but my ambitions are so big I don't have the time, money, or the materials. Great news for me is… I love graphic arts, Star Wars, and vintage movie posters and then the lightbulb shined! With that being said, l am excited to share with you my new art project that I started during the pandemic. I was originally a graphic designer, but since I started working in Renewable Energy, I haven't had time to work on my design skills. So, I decided to start this independent project by taking vintage movie posters and re-imagine them as Star Wars posters. I hope that you all enjoy my work, and I would love to hear any feedback and future suggestions.
THE METHOD
The method to my madness. How do I combine the right vintage poster with the right characters from Star Wars? I start by screen shopping for posters at the website film/art gallery (https://filmartgallery.com). Once I find a couple of posters that really grabs my attention, I collect all of them and make collage in Adobe Illustrator and study them all in detail. Once I find a poster, I can relate to a character, I gather all the necessary material and images from google, take them to photoshop, and then I get to work. With each poster I post I'll explain why I choose it.
Thanks!
THE OUTLAW JOSEY WALES >> THE BOUNTY HUNTER JANGO FETT
CLINT EASTWOOD >> TEMUERA MORRISON
JANGO AND ARMY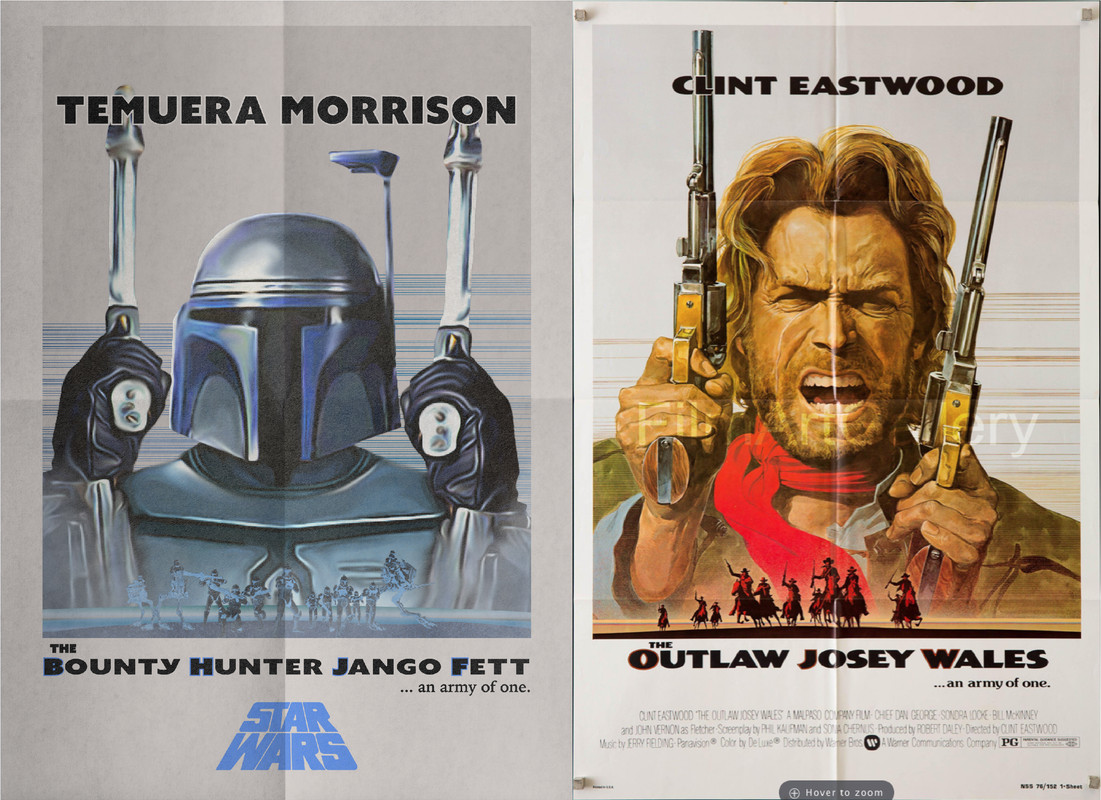 My method. This one stood out right off the bat. You got Clint Eastwood who is a Hollywood bad ass then you have Temuera Morrison who is also a bad ass. Check those comparisons, but the thing that really caught my eye, that I knew would fit perfect for Jango, was the quote at the bottom, "an army of one". BINGO! Jango and the clone army…. an army of one. So, I went to work. Enjoy!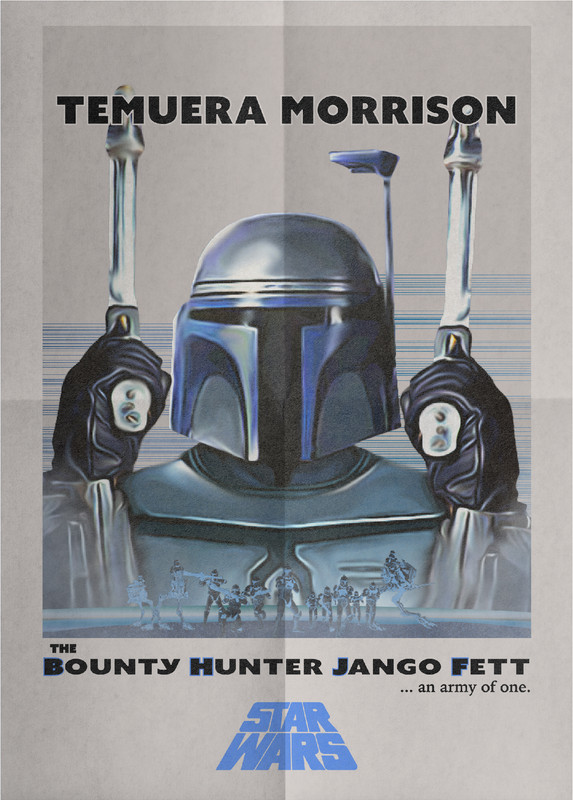 PAT GARRETT AND BILLY THE KID >> BOBA FETT AND HAN SOLO
BEST OF SCOUNDRELS. DEADLIEST OF ENEMIES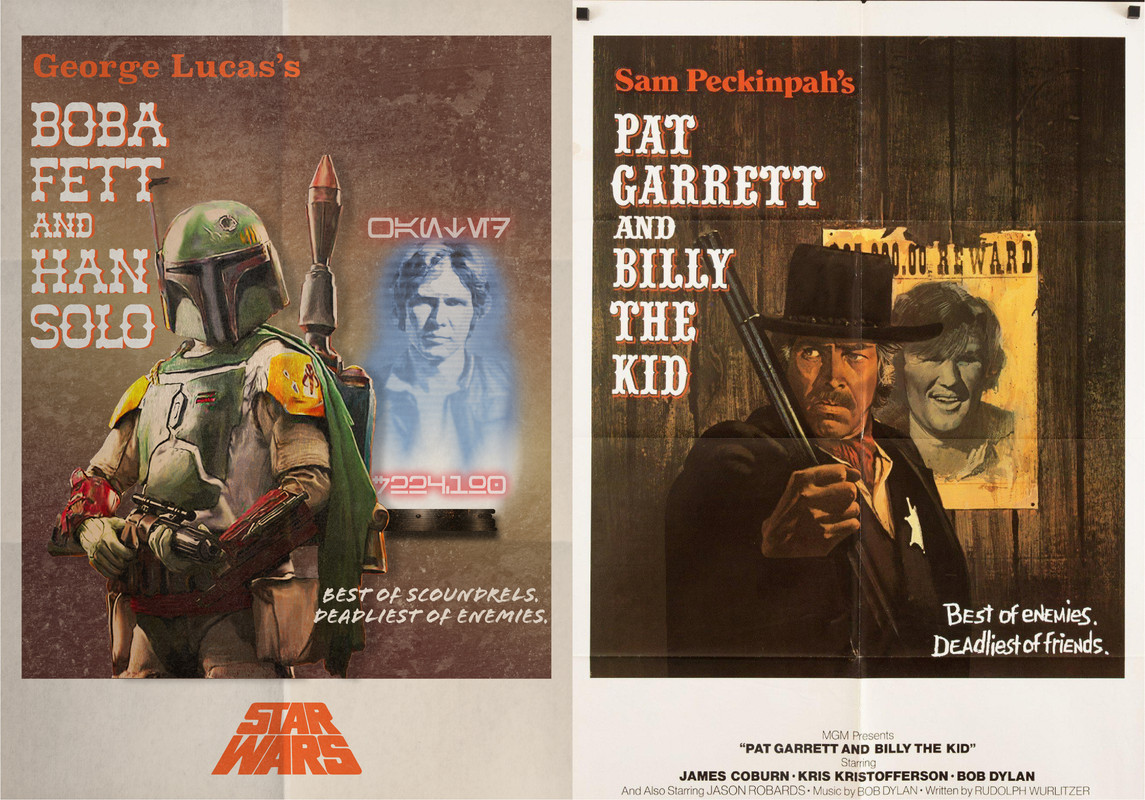 My method. This one stood out more for the imagery. Everyone knows that one of the genres that George Lucas wanted to implement into his space opera was the Old West. Right when I saw this poster the image immediately entered into my head, Boba and Han. I wanted to catch the feeling that Han had such a big bounty on his head, just like Jabba stated in ANH, that his Wanted Gram was anywhere and everywhere. I also liked messing around with the quote at the bottom right, "Best of enemies. Deadliest of friends." To "Best of Scoundrels. Deadliest of Enemies." I wanted to put that little Star Wars twist in the quote while relaying that these two are true enemies. Enjoy!