Author

Time

Post link
I love the addition of other sources in your thread 005 and that this has been pinned so it is easier to find.
You ARE the change guy! 👏
A little off topic… but this on your twitter page (that ooj linked to in his thread) is also superb find of George Lucas in his own words - https://twitter.com/doubleofive/status/1151316503314227205
"So yes, the Special Editions were a means of researching and testing what I was going to try to do on this film. (The Phantom Menace)"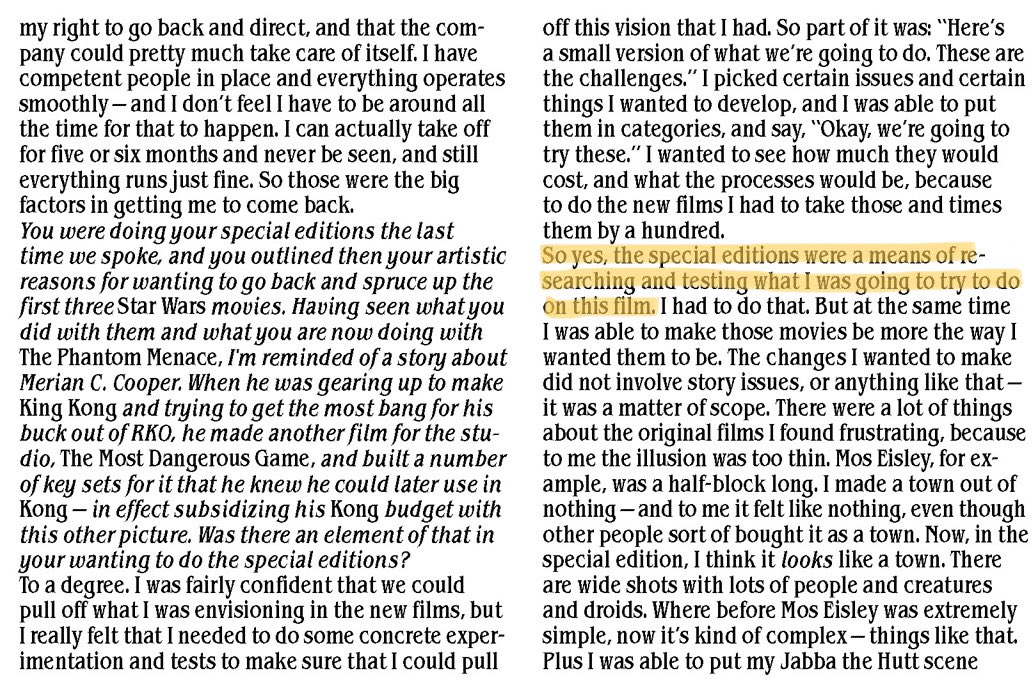 Tighten Up and then turn it all the way up to 11!