Studios could get weird where title sequences on widescreen movies are concerned when they reached home video. Squeeze the original so no text gets cut off, but make the actors look thin, or use a textless version intended for making foreign release prints with no thought to matching the style of the theatrical titles. I know on my old pan and scan Raiders Of The Lost Ark LD you can tell it's video generated text over the opening footage, which doesn't look like the original theatrical lettering.

In the rare instances a title sequence was letterboxed in early home video or on tv, artwork would be used to conceal the black bars.

Maurice Binder got so fed up with seeing his intricate James Bond title sequences get mangled on tv, that he would create separate 4:3 versions in the Roger Moore era.
Raiders looks like it has the same font though it does lack the black outline on top of the white lettering and obviously sized differently to accommodate the 4:3 image.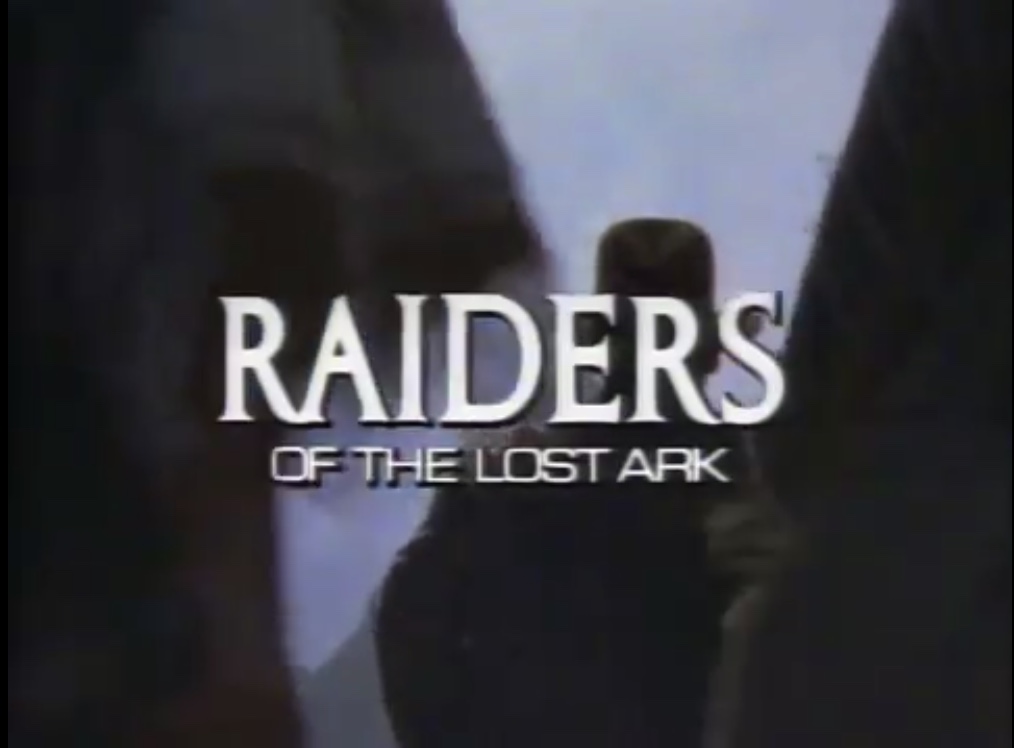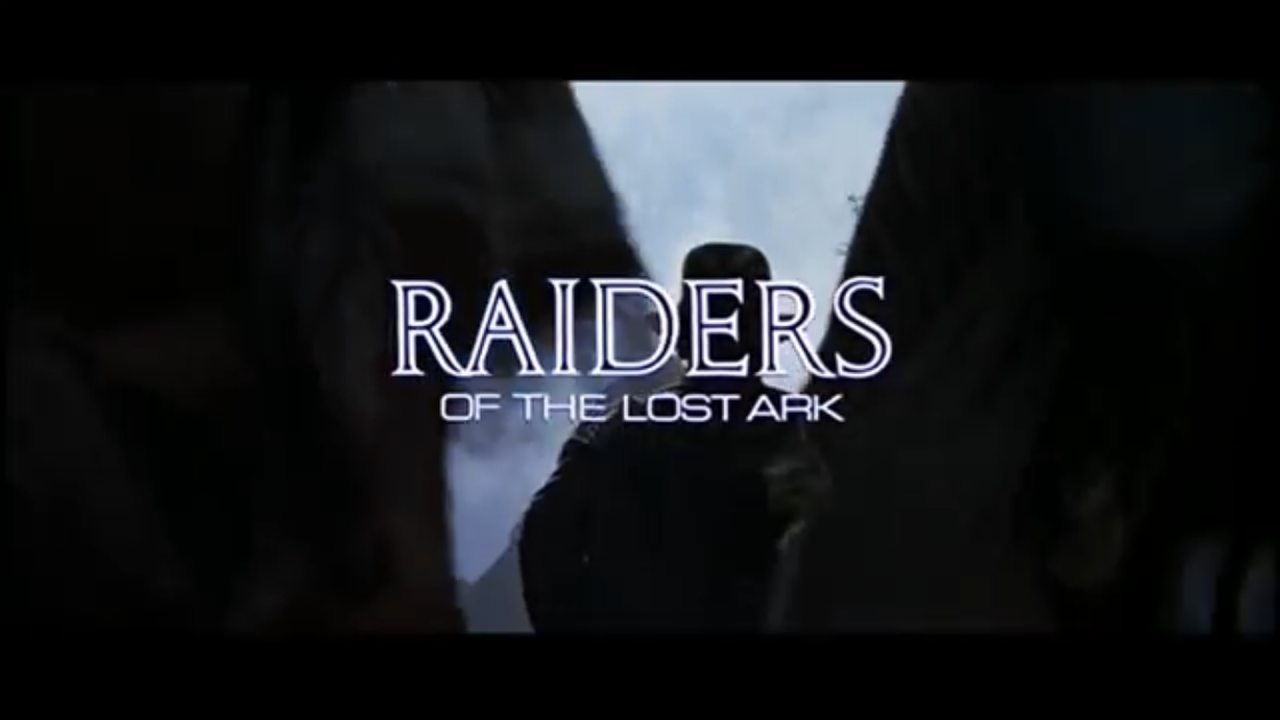 The 1999 Fullscreen VHS and 2003 Fullscreen DVD have the opening and closing credits in widescreen so the original logos are retained.
This reminds me of something strange with Jaws. The 1980s VHS as well as the Discovision release has the credits in the same size and font as the widescreen version albeit they appear somewhat small in the 4:3 image while the 2000 Fullscreen VHS and DVD and 2005 Fullscreen DVD have the credits a bit larger but squeezed in to accommodate the 4:3 (like Raiders above).