Heres the "final" version of the entire Mos Eisley sequence with temp audio, as I simply didn't have the skill to refine the drive-by scene. The main things in this are:

-The recut entrance scene which was a page taken straight out of Adywan's Revisited edition
-Redone matte with the correct time-of-day outside of the cantina to maintain accuracy
(although the all of the outdoor scenes are inconsistent in the film, lol)
https://vimeo.com/628306487

looks good,but at 1:54 you can see the dewbacks left leg is coming trou the small wall.

Thats not a leg, thats the original Dewback puppet showing through the CGI one and thats one of the many compositing mistakes on the Special Edition. If I remember correctly it was mentioned here somewhere but your post helped me remember it.

I can't really fix it since there's too many moving parts and you don't notice it until it's pointed out to you.
That's one of the fixes i implemented for ANH:RHD , along with the "two headed dewback" earlier on in the shot.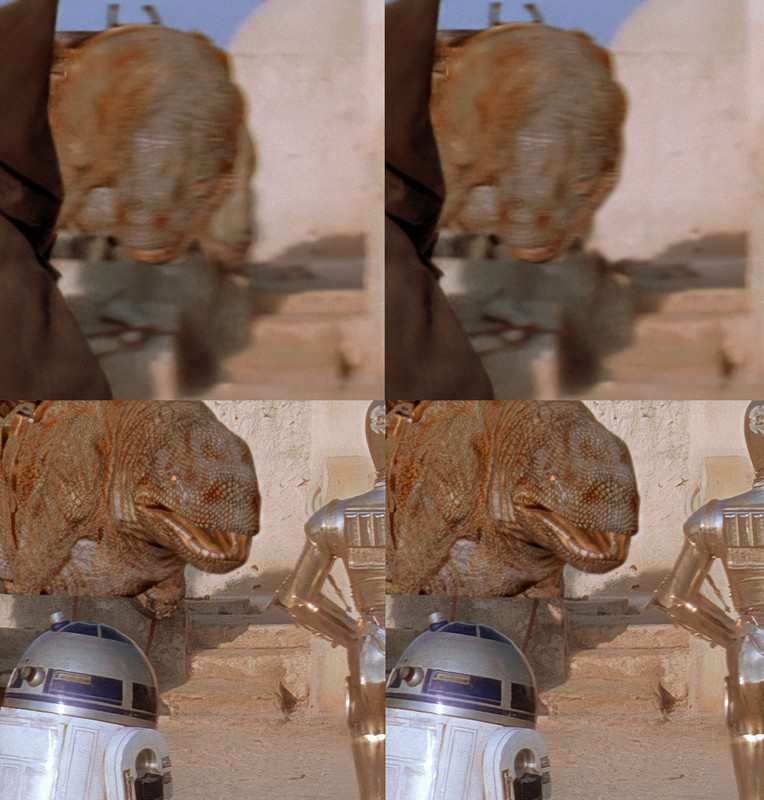 I can send you the clip if you want it. You'd have to regrade it to match yours though , plus i'm using the 2011 Blu-Ray.