no you can just see he goes from getting ready to actually acting.

You're joking, right?

It's a shame they never got to finish that part off for the special effects, instead they filled it with people looking around.

Wow, seriously? Okay, tell me. What was supposed to go there?
Something like this…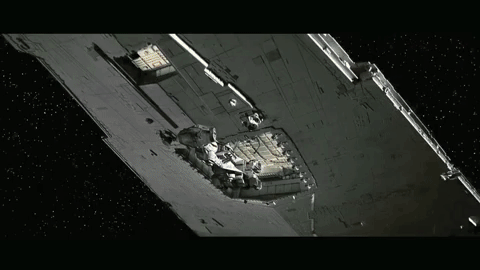 It's part of the film now… But it would be nice to see what they had for that part. Actually the Shot of the escape pod flying towards camera in the film is from this part that is missing but they moved it to when 3p0 and R2-D2 are in the Pod. I imagine they never had it all sorted like other effects shots missing stuff it was very difficult what they were doing.
Either way what I think the 93 laserdisc has on Extended Soldier footage is that it is more de-saturated and that is what works in it's favor. In the rest of the footage not so much perhaps.