Just checked the Italian PAL laserdisc (released in 1990); the blurred poster is there, but the Coke cooler is untouched - it is definitely not orange, and, albeit resolution is low, the logo can be seen.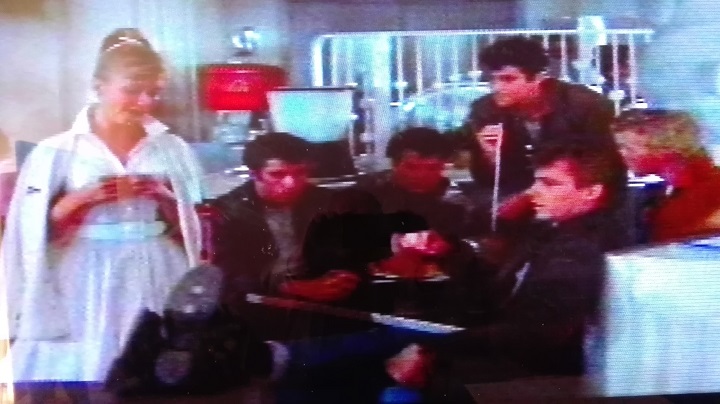 (sorry for the horrible picture, can't capture it right now…)
And the mix is the original one - at least, according to that youtube video; no added choir, for example. Of course it is dubbed in Italian, but songs are in English.