Author

Time

Post link
Nice thread!
Harrison Ford's Star Wars gun blasts record as it sells for over $1 million at Guinness World Records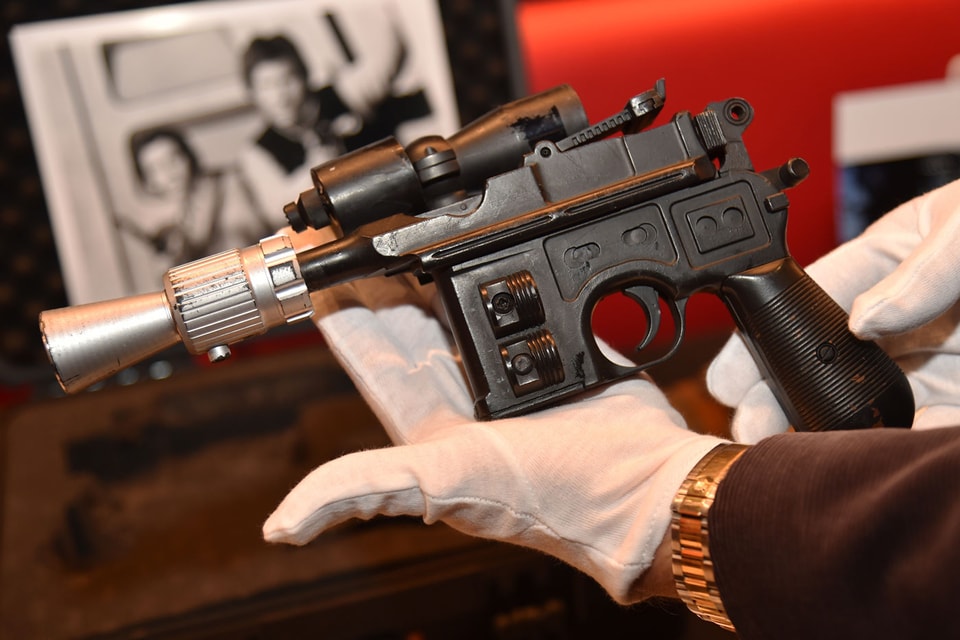 'A blaster gun used by Han Solo in the original Star Wars trilogy has made its way into the record books as the most expensive prop gun sold at auction.
The BlasTech DL-44 Heavy Blaster, made for Harrison Ford's character, was picked up at auction for a whopping $1,057,500 (£904,342).
Sold at Rock Island Auctions, in Illinois, USA, the gun was the only survivor of the three original props made for A New Hope in 1976.
It's one of the three "hero props" – meaning it was a high-detail master version used for close-up shots and publicity images - made by London props house Bapty.
The basic components of the gun were chosen by Star Wars set director Roger Christian and were assembled by armourer Carl Schmidt.'