Asteroid-Man said:

Sevb32, could you reword that? I didn't get what you meant.

Right before the "I'll never join you!" scene, Vader chops some metal pillars/cylinders/tubes and they fall off. The problem is, they were pre-cut (obviously), but they were held together with electrical tape, which is not hidden at all. But then, after he chops them, all that remains are dark charred stumps and the tape is magically gone. The issue is to get rid of the obvious electrical tape before the saber slices the pillars.
Here's a pic Darth Stewie posted: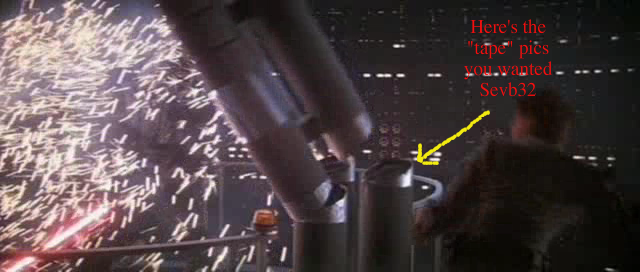 Vaderios did make a mock-up of it at some point, as he mentioned.
EDIT: Took too long to find that pic and the others have cleared it up already. Oh well. ;)