Author

Time

Post link
Perhaps the Spaceballs shot was intended as an external view ?
All that stuff around the tube does look like a ship's exterior.

If we consider it as an external view and place the Star Wars capsule there, we get:


Anyway, it's not a nice model and we gain nothing by seeing it.
That is brilliant I think 😃
It could find a place I reckon or it's possible…
Ady, hate to be a nuisance (and I know this suggestion might be a bit of a tall order), but I think it would be a welcome change to improving the editing continuity of the Yavin IV scenes.

In , I think it could be beneficial to add the Falcon to the left side of the screen, behind the foliage. Not only would this be a nice visual link to Rogue One with the ships on the tarmac, but also a better connection to the previous shot of the Falcon landing (even as a kid, I was always confused where the Falcon landed). Additionally, this would be a comparatively easy change since it's a static shot and could feasibly be accomplished with a still image. Just some food for thought. Keep up the good work!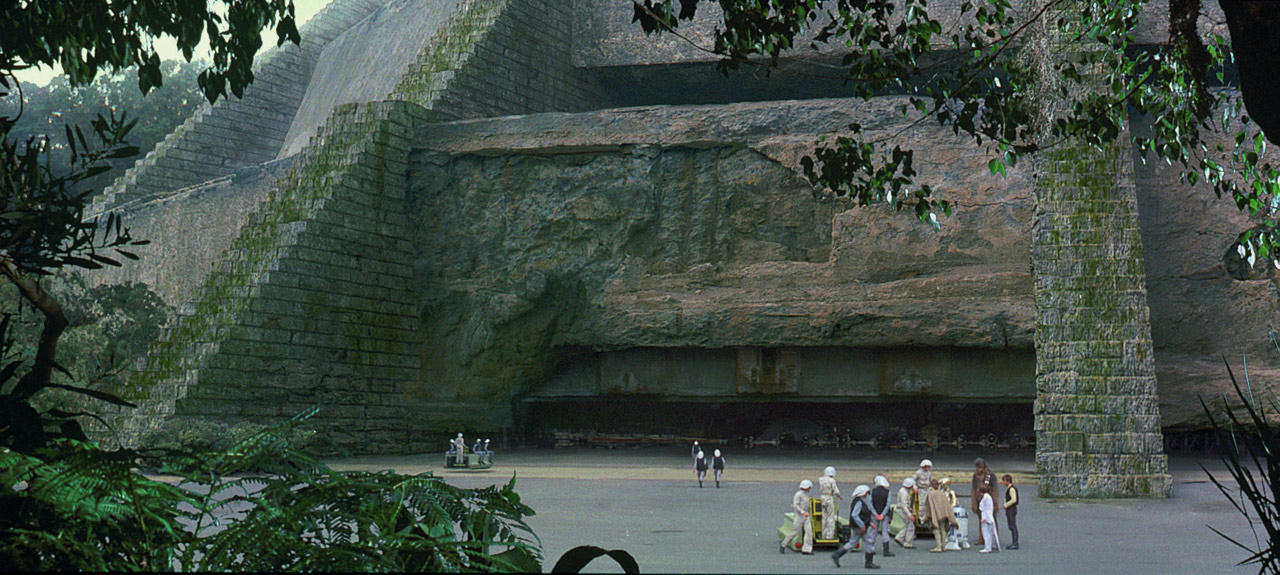 This is from the trading cards…Looks much better but skin tones no good.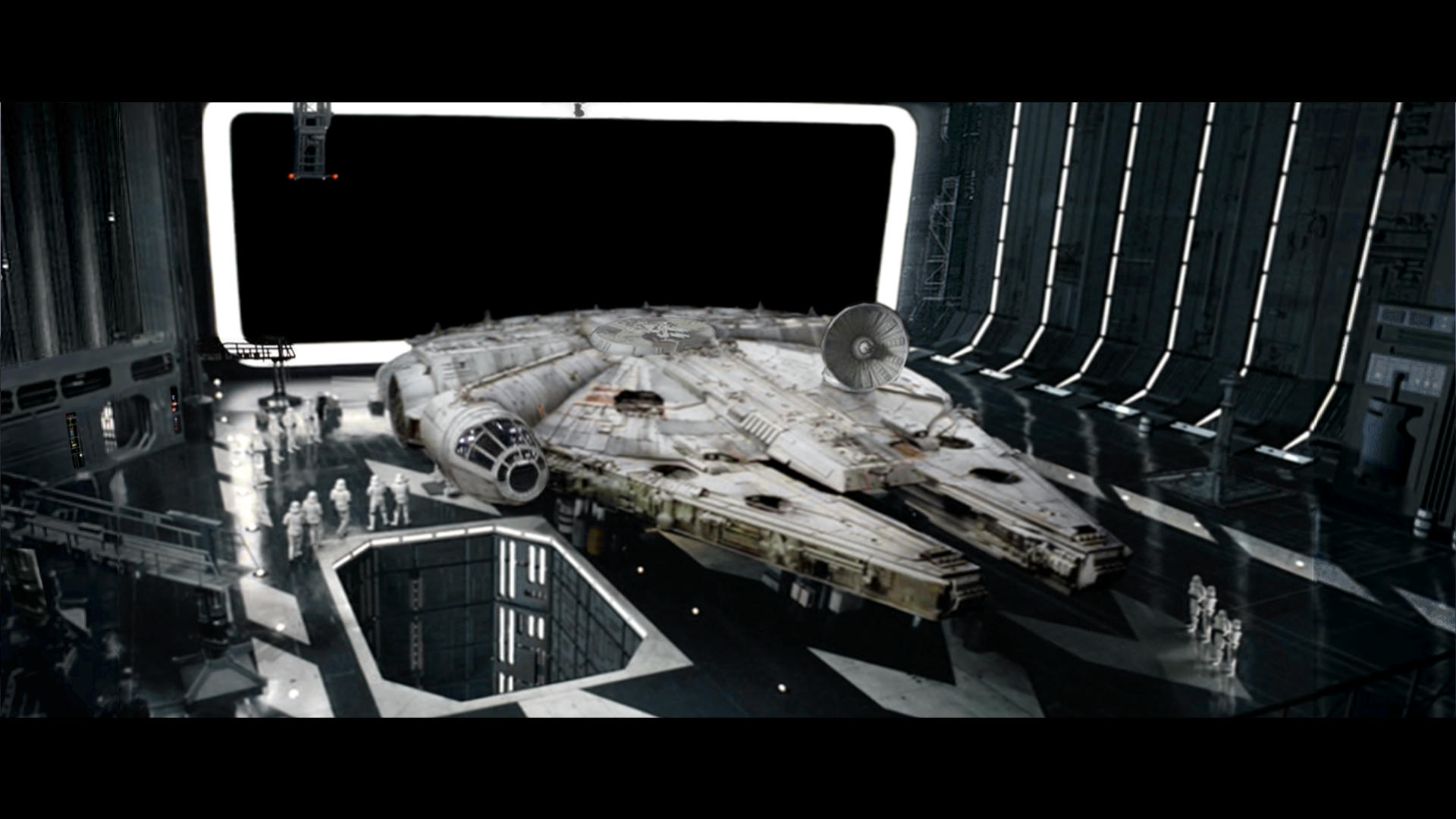 Did a bit more on this one back in September… not sure what happened to the sides but falcon and some parts look a bit better. Using various parts from different views you can get more detail into the image although better cropped also.