The goal of Project #4K77 is simply to create a version of the 1977 Pre-Special Edition version of Star Wars, that will look good on a 4K Television or monitor. Most of the source material is 35mm film scanned at 4K, processed at 4K and rendered at 4K. When no 4K footage is available, an upscale from either the SSE or the Official Blu-ray will be used.
Learn more about the 35mm sources: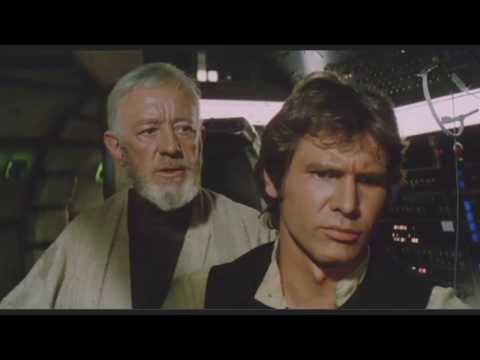 Should Disney do the right thing, and release a 4K version of the original Trilogy before this project is completed, then it will probably turn out to be a complete waste of time and effort, but I'm fine with that. Even a straight scan of an original interpositive with minimal restoration would be amazing.
This project will not be cleaned to the same standards as Legacy Edition - not even close. It probably won't even be as clean as the SSE, but it will be sharper, more detailed and have more consistent colors. The colors in the Teaser video are not final, and I think most people will agree that the contrast and saturation are little too much, but that is easy to dial back. For the shot seen in the teaser I went all out, spent about 5 hours cleaning it up. I won't be doing that for every shot!
Techniques video: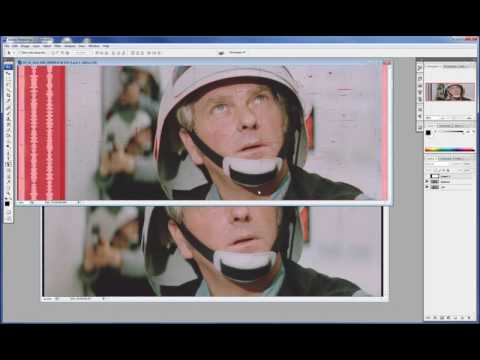 Because I know some people like the denoised, degrained/regrained look of the Despecialized Edition (and other people hate it) I am working on two versions concurrently. The first will be cleaned and color corrected only, while the second will be denoised too. So you can pick which one you prefer.
Due to limitations of both time and space, the version with Digital Noise Reduction (DNR) will not be completed.
What set this project in motion? Well, after finishing the SSE I took a complete break from Star Wars for the rest of the summer, but then in September I upgraded my workstation to twin Xeon, 10 cores each, 128 GB RAM and a Quadro K2200 Video card. I had tried working with 4K content before, for the Silver Screen Edition, and found my computer to be wanting. It was click, wait 10 seconds, click. Just not practical. So the truth is, that this project began only to test my new system's capabilities. And, it performs wonderfully. Every bit as fast as working in 2K on the old system.
Here is the latest clip:
https://www.youtube.com/watch?v=nTPU8rY0ZF8
The main project page can be found at:
http://www.thestarwarstrilogy.com/starwars/page/Project-4K77
I will do my best to keep that page up to date with the current progress.
For all newcomers, please register at http://forums.thestarwarstrilogy.com/index.php where this discussion continues. Please use the same username there as you use here. Any registrations for usernames that cannot be found on OT.com will be rejected.
No need to post here that you have registered.
If you have already registered but never received the confirmation email, just send me a PM and I can manually confirm your account.
If you have a question, PLEASE SEND ME A PM, rather than posting to this thread, thank you!