Most of you will know about the original theatrical bootleg, you may even have seen a DVD transfer from The Starkiller or MeBeJedi.
However, there is also a much rarer bootleg, which not many people seem to know about. I don't think I've ever seen it mentioned on here. Unlike the other one, which is pan and scan (except it's not actually "panned"), this one is in letterboxed widescreen. The audio is mono, but appears to be a fold-down of the '77 Dolby Stereo mix rather than the actual mono mix.
I've recently got hold of a copy of this (thanks very much to the person who sent it me). My source was a DVD-recorder transfer from VHS - so pretty low quality. I've IVTCed it and carried out a bit of cleanup, the final encode was a 2-CD XviD AVI file for convenience. I will be posting this on the newsgroup within the next few days. More of a curiosity for reference than a serious release, this is only for you if you thought the quality of the GOUT DVD wasn't bad enough, or if you enjoy comparing frame counts.

Technical Specs
RUNTiME…: 2:00:26
ViDEO…: 672x288 23.976
ViDEO ENCODE…: XviD 1516kbps
ASPECT RATiO…: 2.35:1
AUDiO…: Mono 48kHz
AUDiO ENCODE…: MP3 VBR 101kbps
ARCHiVES…: 100x15MB
DiSCS…: 2 CD
Screenshots
Original Crawl:

Original starfield: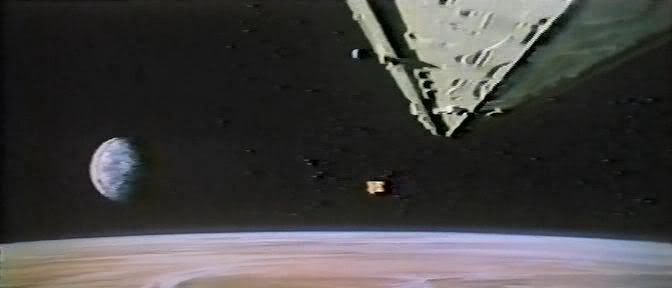 The "famous burn marks":

I've lost R2! (One of about twenty-odd video dropouts)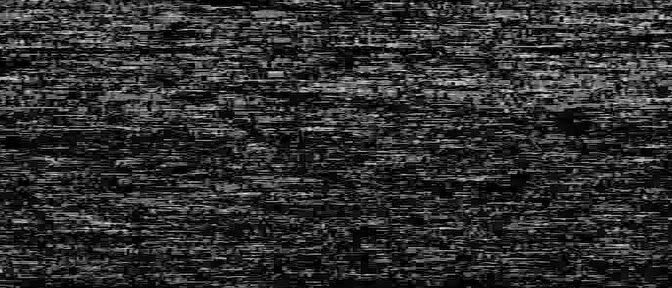 Original subtitle placement: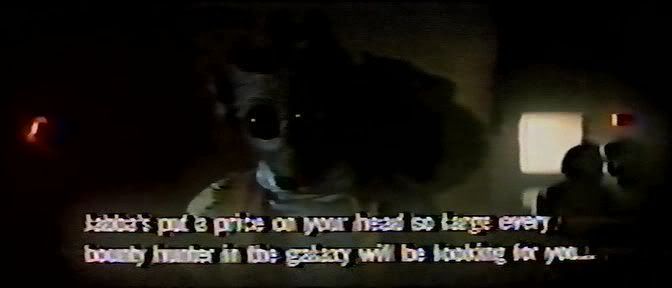 Final shot:

End of the reel: