I've wanted to see a lot of those for a long time, Dek. Amadeus is an all-time favorite, and I'm glad you managed to see the theatrical version.
Yesterday I watched:


Really messy movie. It tries to be comedic and clever but often fails and often doesn't make much sense. Really disappointing considering the talent involved.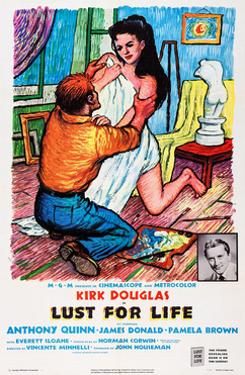 Of all the classic Hollywood directors they could have chosen to direct this film, Vincente Minnelli was the one that makes the absolute most sense. No matter what the content, all of his movies have fantastic, dreamlike visuals, so to direct a movie about a painter who often evokes the fantastic and the dreamlike, well, it's a perfect fit.
"After a time, you may find that having, is not so pleasing a thing after all, as wanting. It is not logical, but it is often true." - Spock