'Humdinger' Analysis Thread
The 'Humdinger' glitch is a frame in the digital master of the Star Wars (A New Hope) Special Edition created specifically for the 2004 DVD release and every subsequent release to date.
The error was brought to the attention of the OT.com community in a post by user canofhumdingers:
http://originaltrilogy.com/forum/topic.cfm/Harmys-STAR-WARS-Despecialized-Edition-HD-AVCHD-DVD9-and-NTSC-DVD5-AVAILABLE-see-1st-post/post/509807/#TopicPost509807
and has been named in his behalf. Harmy prooved that it was an item specific to the 2004 upgrade by comparing various sources.
How to spot: Vader and his tie-fighters have just entered the battle. Rebel Y-Wing Pilots in the Death Star trench notice the stopping of the gun towers and say 'three marks at two ten'. Scene cuts to Vader and two ties flying down to Death Star. ~1:45:40
Humdinger Picture Gallery
2004 DVD - (A_NEW_HOPE-2004DVD-Humdinger.jpg)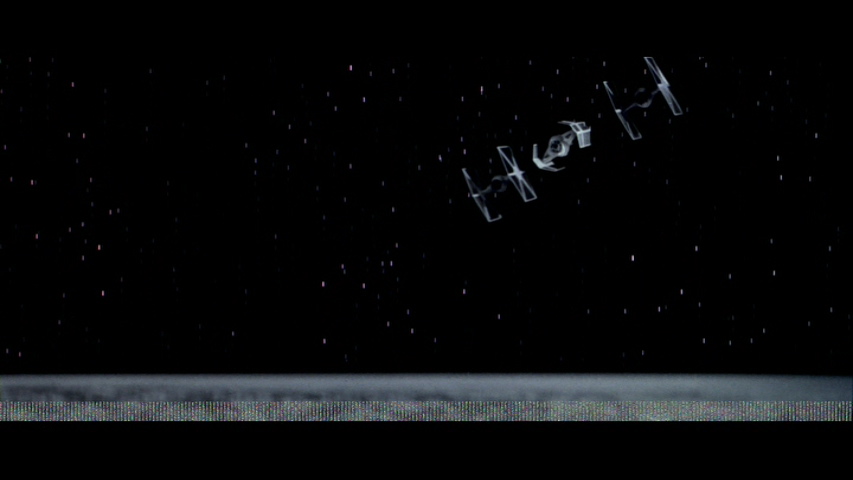 2004 DVD PAL - (A_NEW_HOPE-2004DVDPAL-Humdinger.jpg)

2006 German HDTV Broadcast - (Star.Wars.Episode.4.Eine.Neue.Hoffnung.HDTV.1080i.H264.German.AC3.DL.mkv_2006-Humdinger.jpg)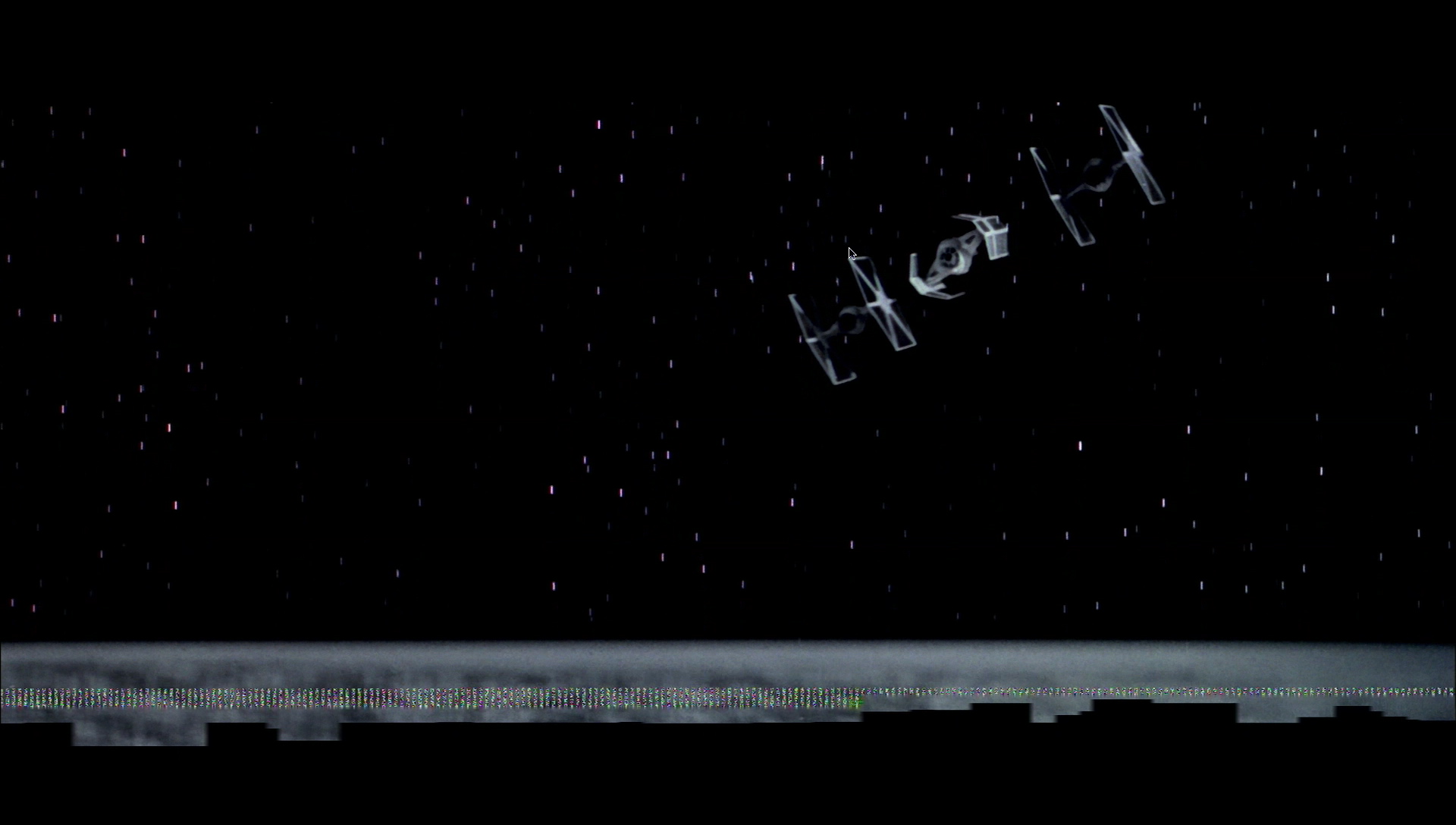 2006 Cinemax HDTV Broadcast - (glitter.0074.ts_2006-Cinemax-Humdinger.jpg)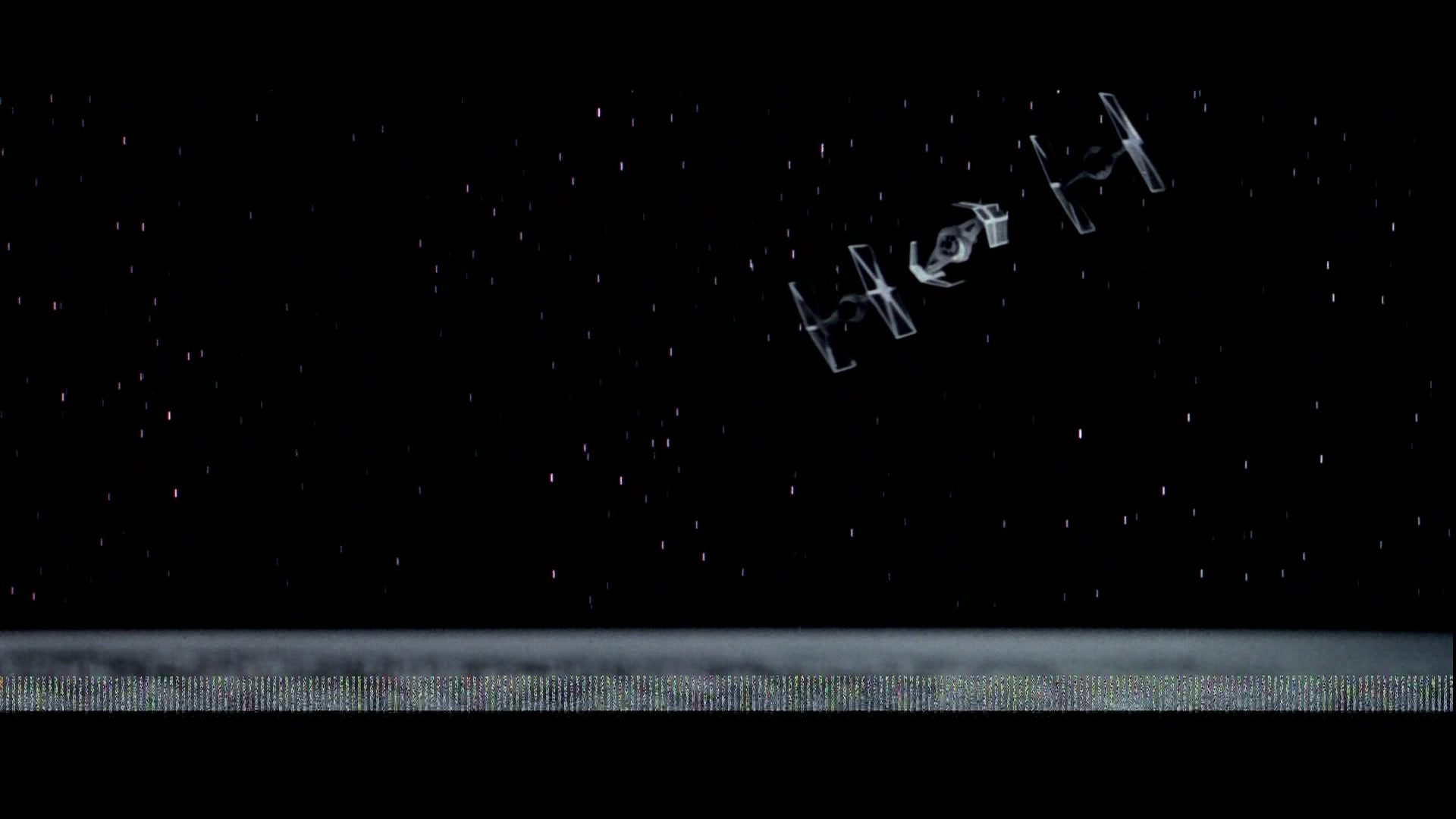 2007 Sky HDTV Broadcast - (Picture Forthcoming)
Need help on this one, can't get the file to play on my machine.
2007 German HDTV Broadcast - (Star.Wars.IV.A.New.Hope.1080p.h264.dd51.de.en.dc.ts_2007-Humdinger.jpg)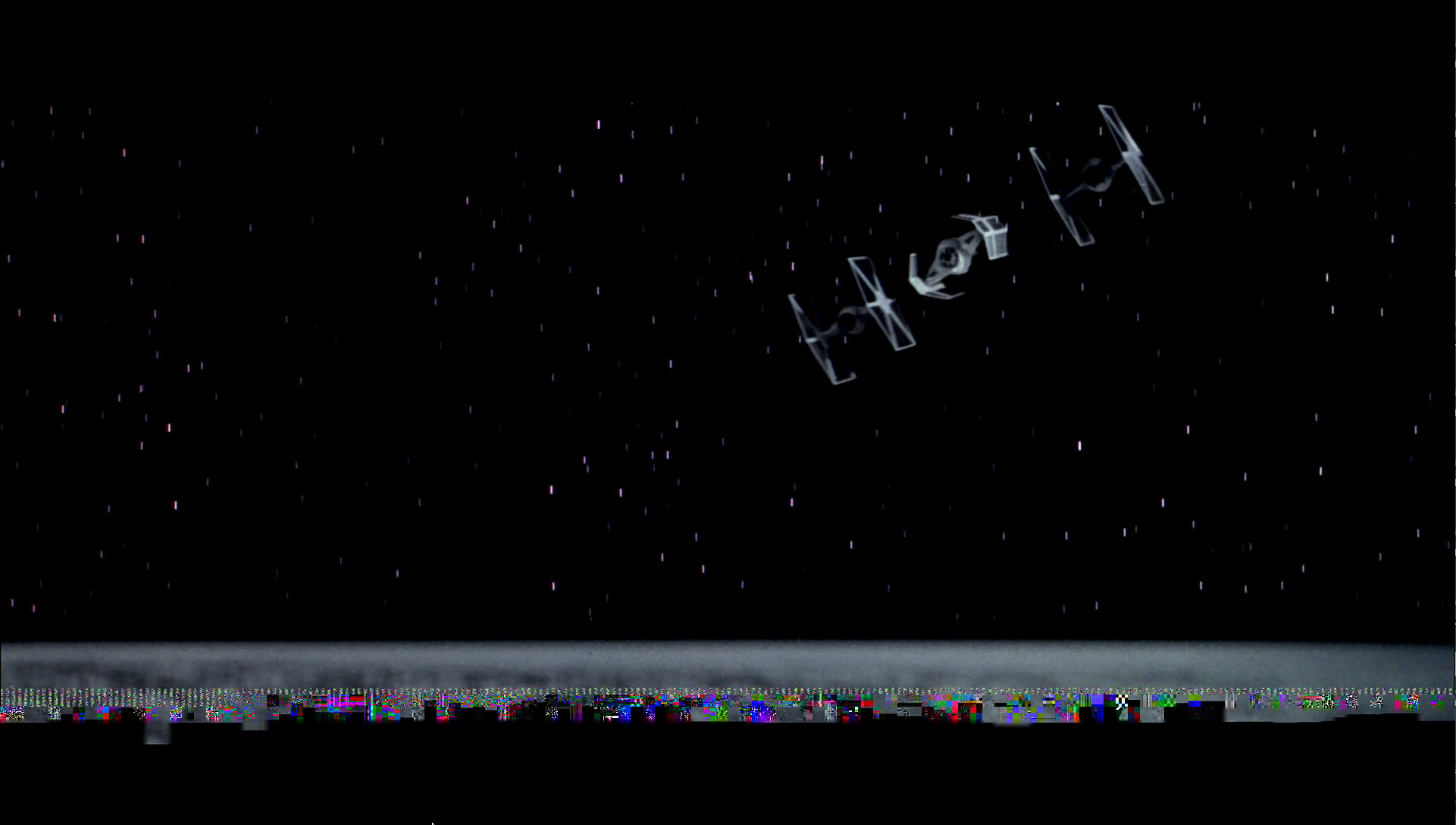 200_ Spike TV HDTV Broadcast - (Picture Forthcoming)
Need help on this one as well.
2011 Blu-Ray Preview Comic Con - (SanDiegoComic-Con2011_StarWarsBluRayAttraction_720p_H.264-AAC.mp4_snapshot_04.58_2011.07.24_18.17.04-Humdinger.jpg)
Need to do some test glitch recreation on the frame before. See if there's a way to recreate these patterns. Not sure which is closest to the 'source'. The 2006 German HDTV Broadcast gets a vote for having some glitch but also below the glitch the correct pieces of the frame. 2006 Cinemax looks the same as the 2004 DVD just full 1080 resolution. The vibrancy and clean glitch of the 2007 German HDTV Broadcast, also seems like one to consider as one recompression away from 'source'.
If you know of a different source to look into, please suggest it. Also looking for people in the glitch world to ask if they might have opinions on how this came about and to suggest ideas for the differences seen above.