I don't have a use for full cover art. All my DVD's and Blu-ray's are stored for playback in Sony BDP-CX7000ES 400-disc Blu-ray players. All my retail packaging gets put in storage. That being said, I do use the front and back portions of cover art with my cataloging software. Worked up a 4K front cover image for TROS the other day as I wanted something that matched the other 4K releases. Just needs a spine and back portion. See below.
I used the 4K front cover image from TESB as a starting point for the above. Removed the title treatment and artwork from within the framing, then adding new title treatment and artwork. Placed a gradient at the top of the framing which extends down just below the title treatment, black to transparent. To finish things off I added edge violations to the left and right sides as all the other 4K releases have them. Turned out pretty sweet I think.
And actually, I've got 4K front cover images for Solo and TLJ as well. Both were sourced from the DVD/Blu-ray releases. The source image for Solo wasn't as large as I would have liked. Thankfully the quality didn't suffer much when resizing.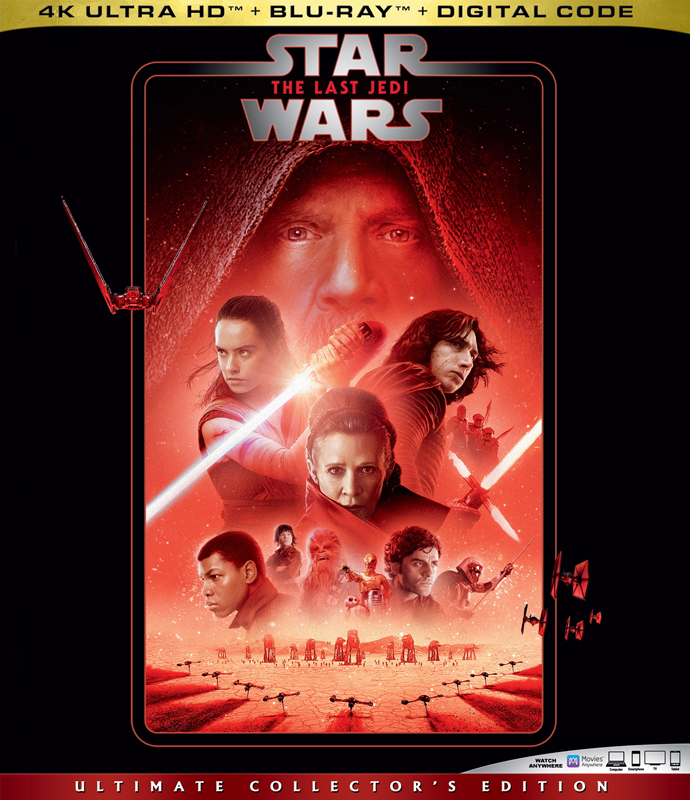 In any event, perhaps some will find the above useful. Again, they just need spines and back portions. Enjoy!