With all the justified fan complaining, and the constant hatred towards Lucas and everything he's done since 1997, sometimes I just sit down and ask myself WHY.
WHY does he think adding eyelids to Ewoks is more important than giving the film a proper color balance, or making sure Vader's lightsaber isn't pink? Why does he think Obi-Wan's krayt dragon scream needs to sound like Obi-Wan scraped his balls on a rock? Did he honestly hear that sound effect and think, "This sounds cool"? Surely he knows how Vader's "NOOO!" at the end of ROTS is a universal joke - so why did he add yet ANOTHER Vader "NOOO!" to ROTJ? And most of all, why does he adamantly refuse to release the OUT in any quality format?
I know people joke about Lucas hating his fans and just wanting to mess with us, but is that what he REALLY does? Does he REALLY do this stuff just to make people angry and upset? I honestly can't think of any other reason - I mean, there's such an overwhelming and vocal opposition to his recent "works" that there is NO WAY he can't be aware of it. So why does he keep doing things that he surely knows will piss people off (fanboys and film critics alike)?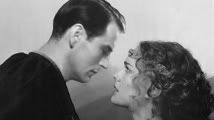 Sebastian Shaw as Anakin Skywalker, Alec Guinness as Obi-Wan Kenobi
If you want the OT deleted scenes, PM me and I'll send them to you! DON'T BUY THE BLU-RAY DISCS!!!