Author

Time

Post link
I have been working on an Attack of the Clones edit that has been going very well, leading me to think of how it would fit in a larger, alternate form of the Prequels. This new version of the trilogy has not taken a complete shape in my mind quite yet, but here is what I have figured out so far:
Episode III':
-Begins half way through the original film
-Will follow Darth Vader before A New Hope, and after his turn to the dark side
-Will likely be broken up by an intermission of sorts
-(Possibly) the opening to Rogue One will be in the first half (when Jen is a kid) with the second half being made up of a shorter version of R1
Episode II':
-Ends half way through Episode III, likely split up by an intermission of sorts
-Is already cut down from Episode II
-Not a lot drastic to be done, just tighten it up significantly
-Ends possibly with the Opera scene, or maybe with Anakin's fall
I like a lot of Episode II for some reason. In my opinion it is the best of the Prequels by far. This is probably due to my good use of the "scene finder" part of the DVD when I was a child, and skipping an hour in. The first hour of AotC is terrible, and much of the ending is bad as well, but there is a more interesting movie buried in the second hour of the film.
Much of what makes AotC unbearable is the horrible dialogue. George Lucas dialog is best when it is off screen, and cutting bad diologue immediately makes the first hour much more enjoyable. It has been said, "show, don't tell." George Lucas with his prequel trilogy tells a horrible story, but shows a good one. You just have to cut out a lot of the talking and let the story shine through.
On the Film Grain effect:
I have discovered a very easy way to make the prequel films look much better through the application of film grain. I have always thought that artificial film grain was stupid and a waste of time, until I started experimenting with using it for an alternative purpose. Rather than just use it to make the film look like it was shot on film when it wasn't, I have used it as a very effective means of applying color correction (through correcting the grain effect and NOT the actual scene), and grit, to almost any scene in the prequels.
CGI shots that look like digital vomit can be transformed into dynamic real-looking(ish) shots that look and feel like classic Star Wars. It is amazing to me how little work it has taken me to fix so many of the problems with the digital effects. The cool shots at the opening of Episode II are made to look like they belong in a Star Wars film. All of the scenes with horrible obvious bluescreen backgrounds (see: Obi Wan talking to Mace Windu and Yoda in that giant cgi room, or Anakin and Padme frolicking in the field surrounded by waterfalls). It somehow tricks the eye into following specific points in the background as if they were real 3D environments.
Here are some screenshots, but much of the effect is seen when the background is in motion, so I will have to upload a clip.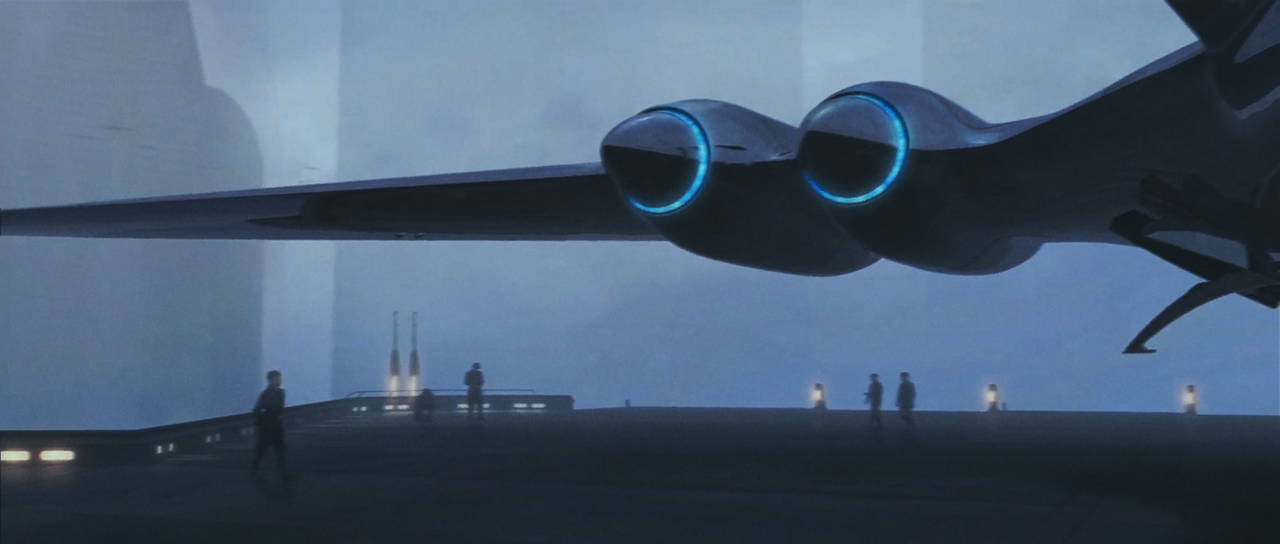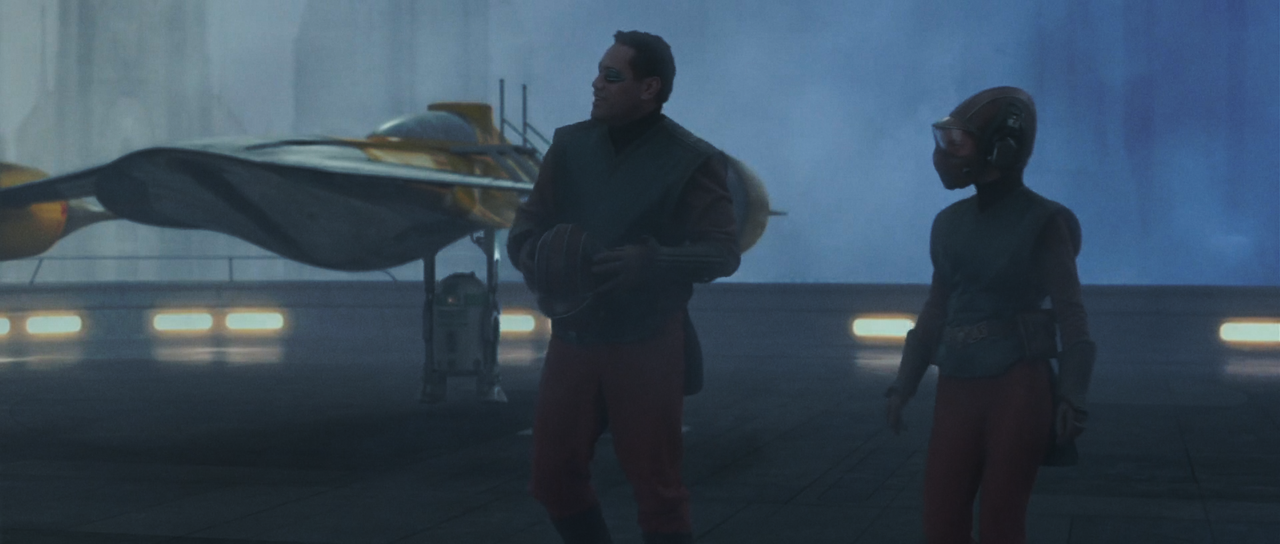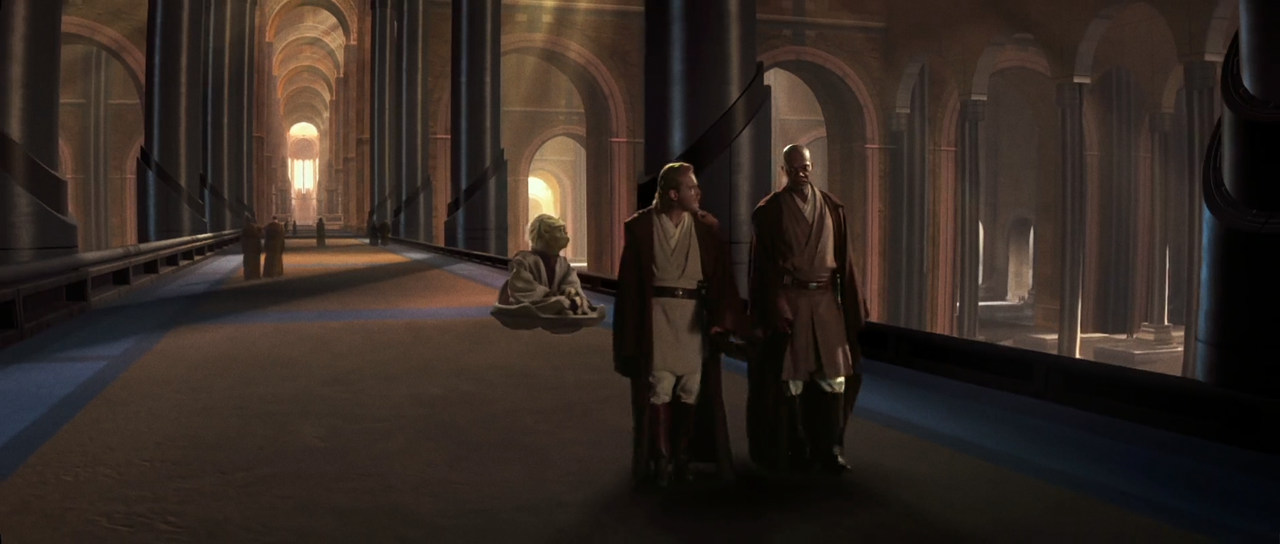 The intermissions:
Rather than try to shoddily piece together the end of AotC with the opening to RotS (forgoeing a time skip that has resulted in Anakin's hair getting way better and Obi Wans getting worse) I feel that an intermission could help to bridge the gap in a non-intrusive way. Perhaps I could play the end credits music over some concept art or something. Either way, both of the finished films would have a significant time-skip half way through, which needs to be addressed somehow.
As both of these films would be considerably longer than 2 hours a piece (Episode II' comes from a 2:22 movie and 1:15 of another for a total of 3 hours and 17 minutes, to be cut down as much as possible but not likely shorter than 2 and a half hours; Episode III' comes from 1:05 of III and the 2:13 length of Rogue One
If anyone has any ideas at all, I would greatly appreciate them.