Author

Time

Post link
Okay just saw the trailer for the OOT DVD. They showed a clip of the new DVD "original crawl". I was looking to see if it was truely the original crawl, if it was formatted correctly. Mysetriously, the clip on the trailer cuts off just as it is about the get to the first line formatted, which is the third line in. Uh oh. What are they hiding?

Then I took a closer look at the screenshot. "The Star Wars logo looks funny--shouldn't it have receeded by now??"

Sure enough, i took a look at the Empire of Dreams original crawl footage--it is not the same.

THE UPCOMING OOT DVD CRAWL IS JUST A PHOTOSHOPED VERSION OF THE EPISODE IV CRAWL.

Here are screenshots.

From the trailer:




the ACTUAL original crawl: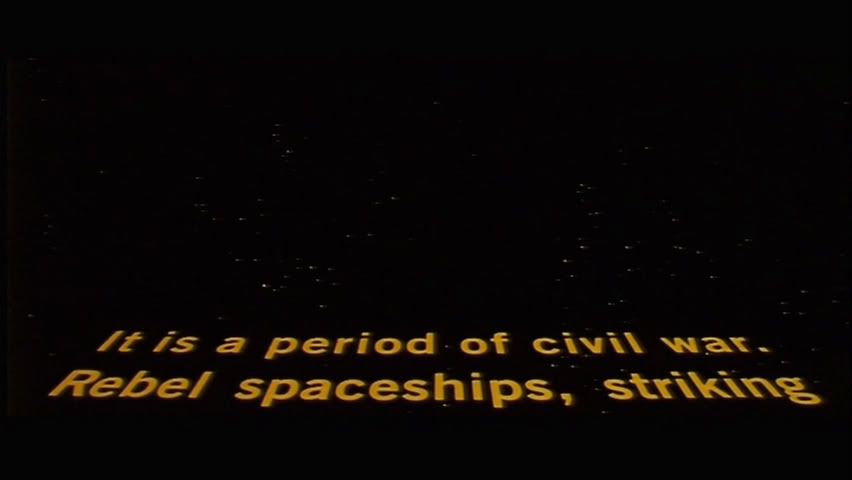 Take a look at the Star Wars logo. In the original crawl, everything moved at a different speed, and the Star Wars logo completely dissapeared before the text came. When Episode IV was added they had to bunch the logo and text together to make it all fit, as well as reformatting the text.

The Empire of Dreams footage is already transfered to video in the Lucasfilm archives. Why the hell would they do this???
yet another stab in the heart...
The Secret History of Star Wars -- now available on Amazon.com!
"When George went back and put new creatures into the original Star Wars, I find that disturbing. It's a revision of history. That bothers me."
--James Cameron, Entertainment Weekly, April 2010