Author

Time

Post link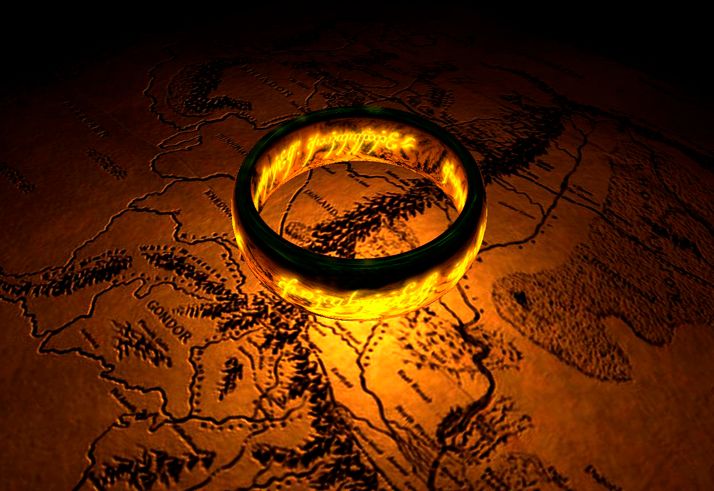 Following up on Ender's suggestion, here is a thread dedicated to the discussion of all things J. R. R. Tolkien & Middle Earth (which is probably my favorite fictional "universe" of all time). If you'd like to discuss anything about the books, the film adaptations, the Middle Earth universe itself, Professor Tolkien, or anything else related, this is the place to do it!

To kick off the discussion, since I've provided a positive review of The Hobbit: An Unexpected Journey elsewhere, I thought I'd mention a few things here that I didn't like about the film. (Spoilers ahead.)

1. The portrayal of the dwarves. This is one of the things that consistently annoyed me in Jackson's LOTR trilogy. Tolkien's dwarves are not particularly crude, vulgar or gluttonous, and there is no reason to portray them as such. Jackson's dwarves come across, much of the time, as a bunch of dumb jocks that like to drink a lot, scratch themselves inappropriately, burp and fart, and generally behave in a riotous frat-boy manner. Tolkien's dwarves were much more elegant, refined, and cultured. In my own fanedits of the LOTR trilogy, I cut down significantly on Gimli's dumbness. Eventually, I plan to apply the same treatment to The Hobbit trilogy.

Relatedly, the dwarves were also supposed to be the finest craftsmen in the world, so why is their architecture routinely depicted as square and blocky, while that of the elves is graceful, complex, and fluid? This is somewhat irksome to me.

2. Thorin's crappy attitude. Why did he have to be such a jerk this early in the narrative? There's plenty of time to explore that side of his character later on when he and Bilbo have their falling out over the Archenstone incident. Also, what's the deal with his raging anti-Elven prejudice? Again, there's room for Dwarven-Elven tensions to rise later on, in Mirkwood. There was absolutely no reason whatsoever to inject tension between Thorin's people and Elrond's. This was not only contrived, but it actually disrupted the flow of the narrative, IMO.

3. I liked the inclusion of Radagast, and Sylvester McCoy delivered a bang-up performance, as I knew he would. That being said, I feel they went a little over-the-top with these scenes. Why did the stuff in Radagast's house have to be so cutesy? And I could've done without the Warg-Bunny-Sled chase sequence. Just show Radagast heading off on sled and the wargs chasing after him, and then cut back to the party. No need to have an extended chase sequence, especially when it looks so silly.

4. The Great Goblin was handled well, overall. I didn't even mind his brief little musical number; it fits well with the lighter tone of the original novel. But what was up with his dialogue when confronting (and then being slain by) Gandalf? It seemed really poorly-written and out of place.

I'm sure there are others, but those are the only ones that spring to mind at present.

By contrast, here are a couple things that I've heard lots of fans complain about, but that didn't bother me in the least.

1. The expansion of the Azog character and accompanying storyline. This doesn't bother me because it takes an element that was present in the novel (the confrontation between Thorin's company and the Goblin-Warg alliance) and works it into the broader narrative in a way that adds depth and tension. Is it a wholesale invention of Jackson's? Sure, but it fits the story well IMO, and doesn't work against the spirit of the novel or undermind any of the characters.

2. Slight adjustments like Bilbo arguing with the Trolls instead of Gandalf, the dwarves putting up more of a fight rather than being captured immediately, etc. These changes were absolutely necessary, I think, in order to translate the material into the cinematic medium. Certain aspects of the Hobbit work "as written" in print, but wouldn't really translate well, and so require a bit of massaging. I think the development team did a good job of doing that without going overboard, in most cases.
Every 27th customer will get a ball-peen hammer, free!