Previous thread : http://originaltrilogy.com/forum/topic.cfm/Droids-and-Ewoks-anybody/topic/12463/
Well this is it, the previously mentioned "version 1.0" is almost ready, so I thought it is a good idea to write some "specifications" about the DVDs.
The first season consists of 13 episodes on 5 DVDs. The reason why there are only 3 episodes on each disc (and 1 episode on the last one) is very simple - most of you guys prefer quality, so each stream is encoded with really great bitrate. The average bitrate of every video is 8 Mbps , the audio tracks are encoded as 256kbps ac3 stereo.
Each episode was transferred by Fritz (VideoCollector) from his own UK tapes (check his site : http://www.swonvideo.com/ ) on his standalone DVD recorder with maximum bitrate. The resulting MPG files were sent to me, where a little "restoration" began. The episodes in their raw state looked perfect for a transfer of a 20+ years old VHS tape, but with a closer look many of the episodes were pretty noisy.
What I have done is I have carefully checked what is the best method of removing the noise without "washing out" the details. Some of the episodes required just a touch of one of the most primitive Avisynth filters (Undot()), but most of them were cleaned up using the excellent VirtualDubMod filter NeatVideo. Another change was the colour correction - originally I planned to splice in DVD footage wherever it was possible, so I wanted to have the VHS colours to have as close to the DVD image as possible. The last change was cropping and resizing - the captured videos had a thick black border on the left size and / or the right size (NOT the standard 8 black pixels on each side), and the actual image was "squeezed". I have removed a part of the borders (each episode required different settings), and the rest was stretched to 720x576 (PAL DVD proportions) - now the image looks more natural.
The changed videos were exported from VirtualDubMod to lossless AVI files (HuffYuv codec) and then encoded to PAL DVD -compliant mpg files with Cinema Craft Encoder as interlaced TFF mpgs. I have returned in Womble the opening and closing themes to each episode, the opening looks worse than the episodes, because it comes from a different source.
Just to let you know HOW exactly do the episodes LOOK like, here are 6 pictures (2 from each episode)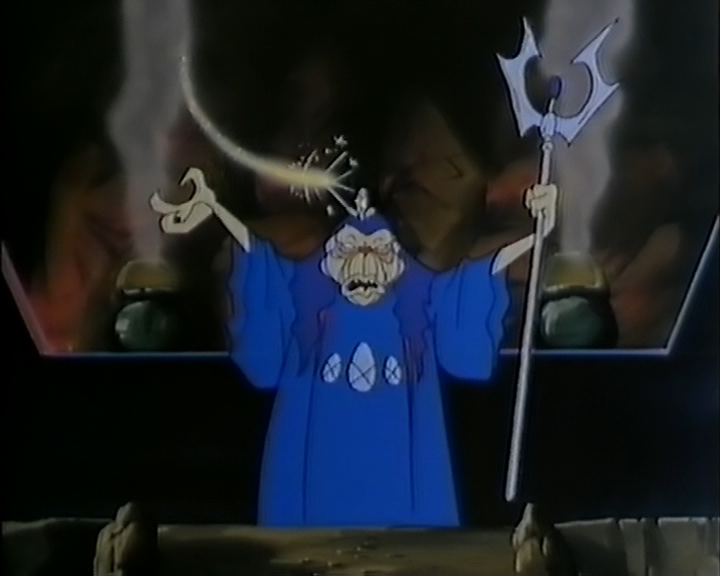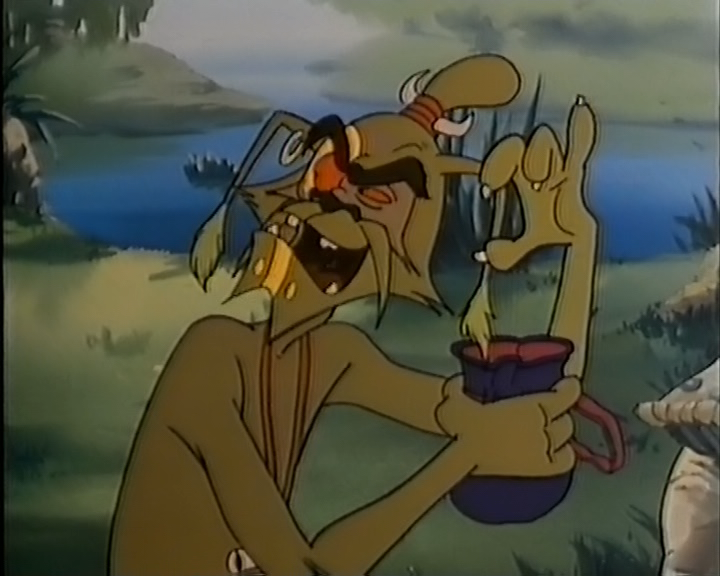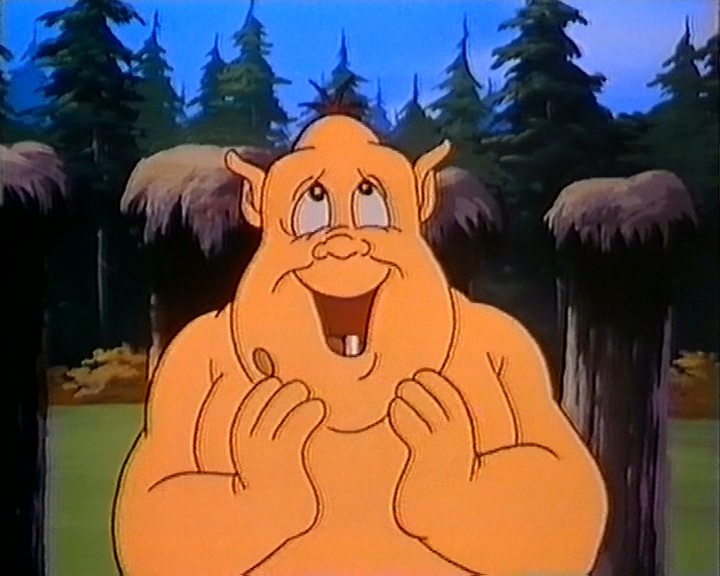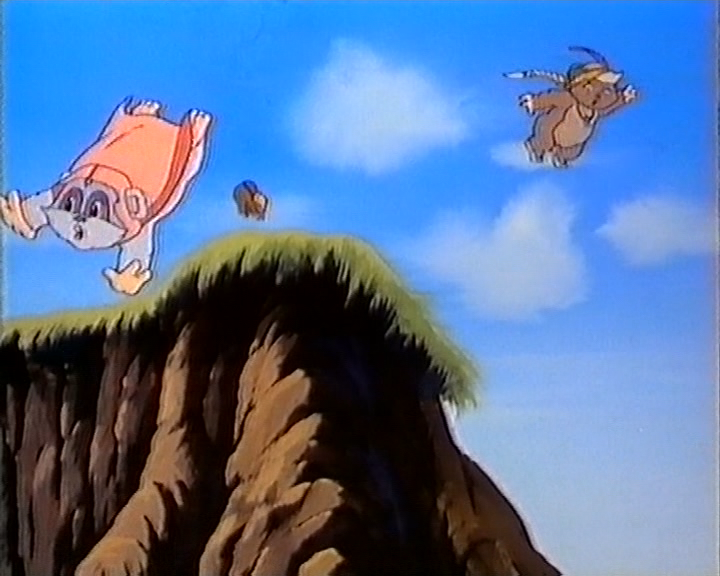 HELP NEEDED
This project needs your help !
DVD cover - since this first season consists (will consist) of 5 DVDs, I would welcome if somebody could do 2 variants of a DVD cover - 1 variant for 5 individual discs, and 1 variant for a 6DVD box. I know there are MANY talented cover artists here, please help if you want 😃

DVD labels - somebody could do some nice DVD labels for each disc ?

A better name - "The Ewoks Project" sounds pretty lame, it's just a "temp name" - I'm pretty sure you guys can come up with something more interesting, I'm curious to read your tips 😃

BONUS MATERIAL - The last episode will have its own DVD, but it has only 1.3 GB. I want to fill the remaining space with as much bonus features as possible. I currently have :
the Ewoks comics - quite bad scans of 14 Marvel comic books
1985 - WKBW ABC - Saturday Morning Cartoons Christmas promo - a TV commercial
Star Wars Insider 73 - a Nelvana article
"A Star Wars CELibration" from another Star Wars Insider
TV episode guide to Droids and Ewoks
Paul Dini interview from Starlog Yearbook
UK Dairylea Droids / Ewoks VHS commercial
UK Ewoks / Droids trailer from Dairylea tape
and that's it. Does anybody have something interesting to add to the bonus features ?