Author

Time

Post link
A friend of mine is president of the film club at our school, and next Wednesday we're showing Ocp's Classic Edition of Star Wars. People are freaking and it's likely a lot are going to show. Posters are everywhere, a trailer I made was played on the morning announcements. It's going to rock. Ocp will be given full credit, no worries. Anyway we were going to do the other two original Classic Editions, but by 2.0's standards they're a little dated.
Anyway, if Ocp went back and did a 2.0 Classic Edition for Empire I know it would probably blow this out of the water, but he's not, but Ocp's method I thought was on the right track for a whole genre of "preservations/fanedits" of Star Wars, but no one followed up on his work, which as good as it was, is succumbing to new sources and techniques.
Using both discs from the 2006 release of The Empire Strikes Back, auto-correction histograms developed in this thread, and a few sharpen filters here and there I have my own De-Se'ing project.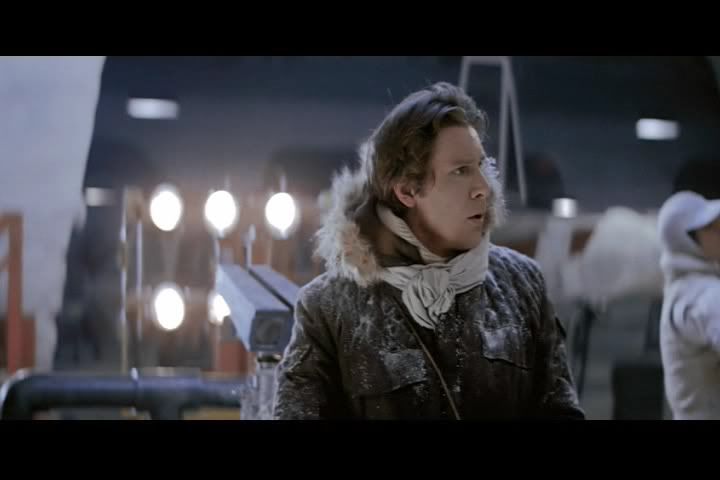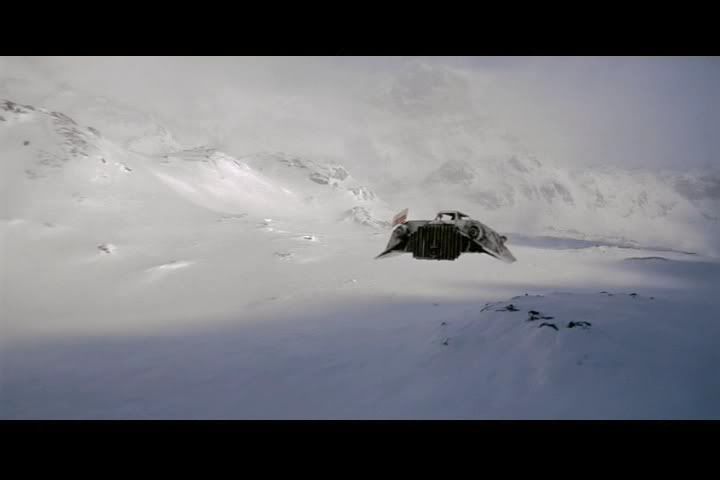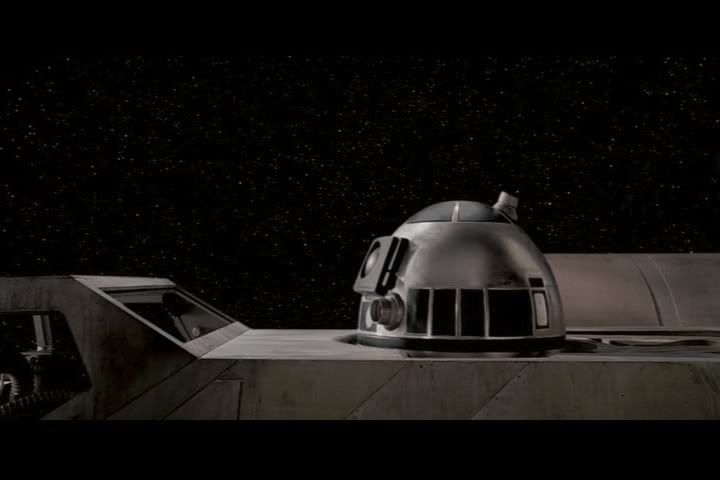 DVD quality, but R2's dome is back in black!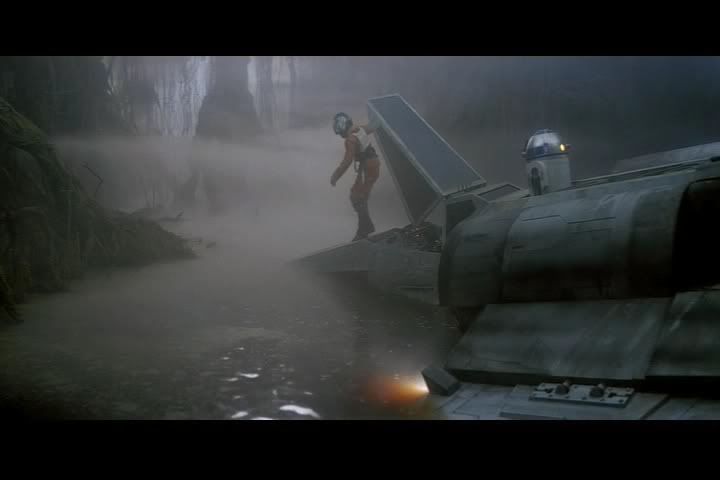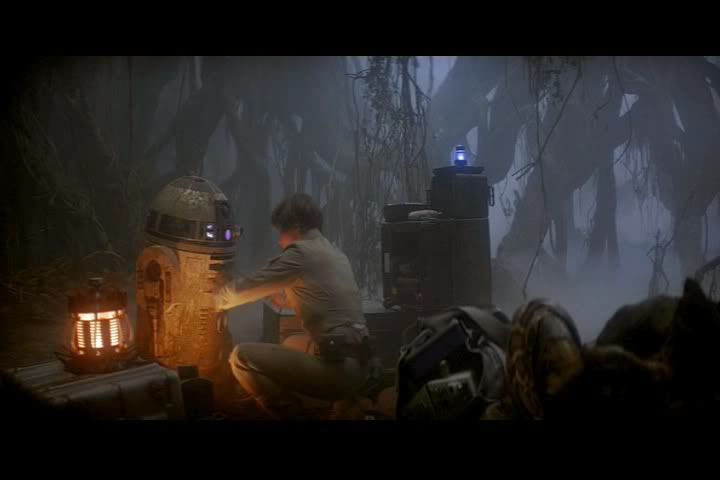 Yoda without neon green skin.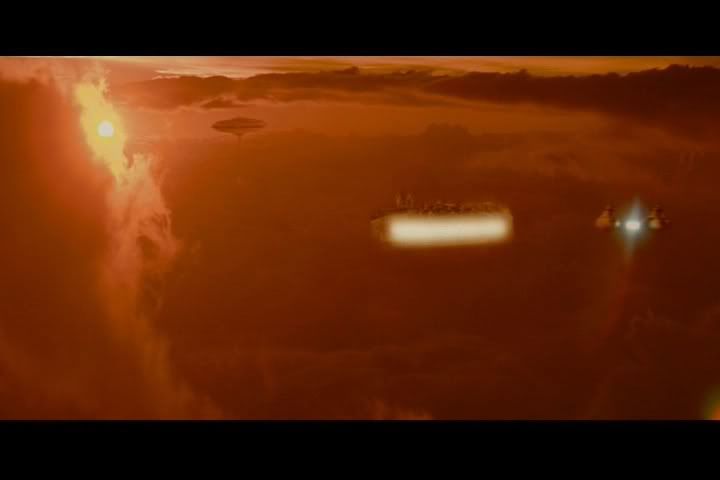 Cloud city with a more natural yellow color to it.
Laserdisc footage just dropped into timeline, sharpened a little and color corrected to match surrounding shots. I did this with most all the changes, it looks fine. Ocp's fixes have a terrible jerkiness to them, something fixed in his 2.0, and here too.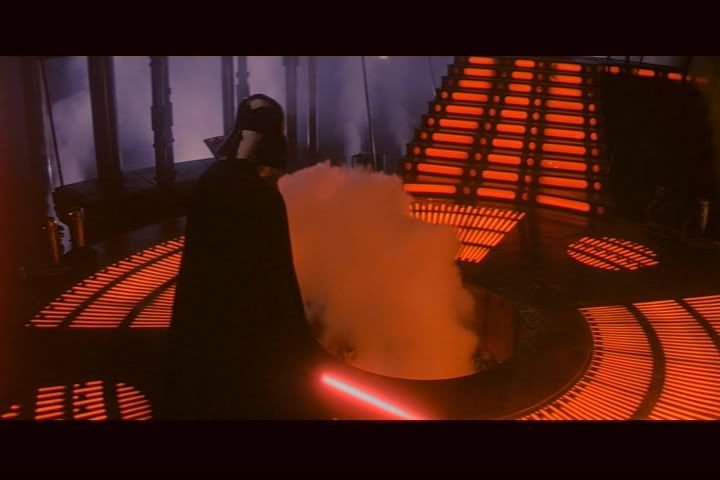 Vader's saber more red than pink, I can't remember if this is a shot I actually corrected, cause some shots were fine and others weren't, they're all generally consistent now. I basically color replaced the pink core with white, and also brought up the reds in those particular shots a little.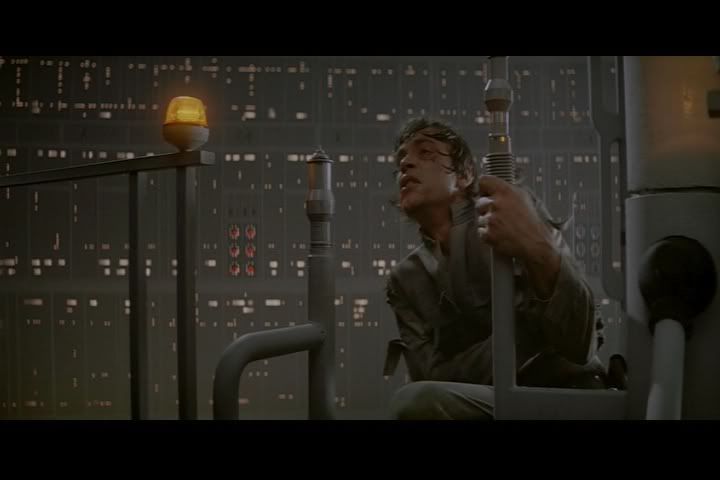 The shaft looking gray instead of cartooney blue.
All in all I like the look I get from these histograms. It looks kinda like a crisp and clear print of an 80s movie instead of something trying to look like the prequel trilogy. Also, Ocp's edits never had a 5.1 mix, so I wanted this one to be a 5.1 mix that pretty accurately reflected the original sound mix, or the one we're used to anyway. The only changes I think I left alone were the few cockpit shots of the falcon that were zoomed in a little.
This version is to be shown at my school in about a week, so that's when the DVD should be about done.
Final DVD specs:
-DL Mpeg2 Video avg 7.5 mbps
-5.1 Dolby Surround
-2.0 Dolby Stereo
-Isolated score (I'd like to, but maybe not)
-Animated menus