It's now or never with these guys. We've started work on Sleeping Beauty, and I'm really hoping we can preserve Fantasia Kostal as well.
Total scanning costs for both features will be $1000. Right now I only have enough to get SB done, if we can raise the remainder we can do Fantasia Kostal as well. It has magnetic audio so will be really great quality sound. If we can't the print has to be returned to the owner.
FUNDING GOAL
The full cost of scanning is ~$1000 For Sleeping Beauty + Fantasia Kostal or ~$1650 for Sleeping Beauty + Fantasia Kostal + Fantasia Tech Mono (see below).
If I can raise $700 I can scan both films. If I can raise $1350 we can also scan the Tech Mono print.
FUNDING STATUS (updated 2018-07-31)
I currently have $950 in pledges or donations towards these projects from 9 different people.
Sleeping Beauty
Previews from Reel 1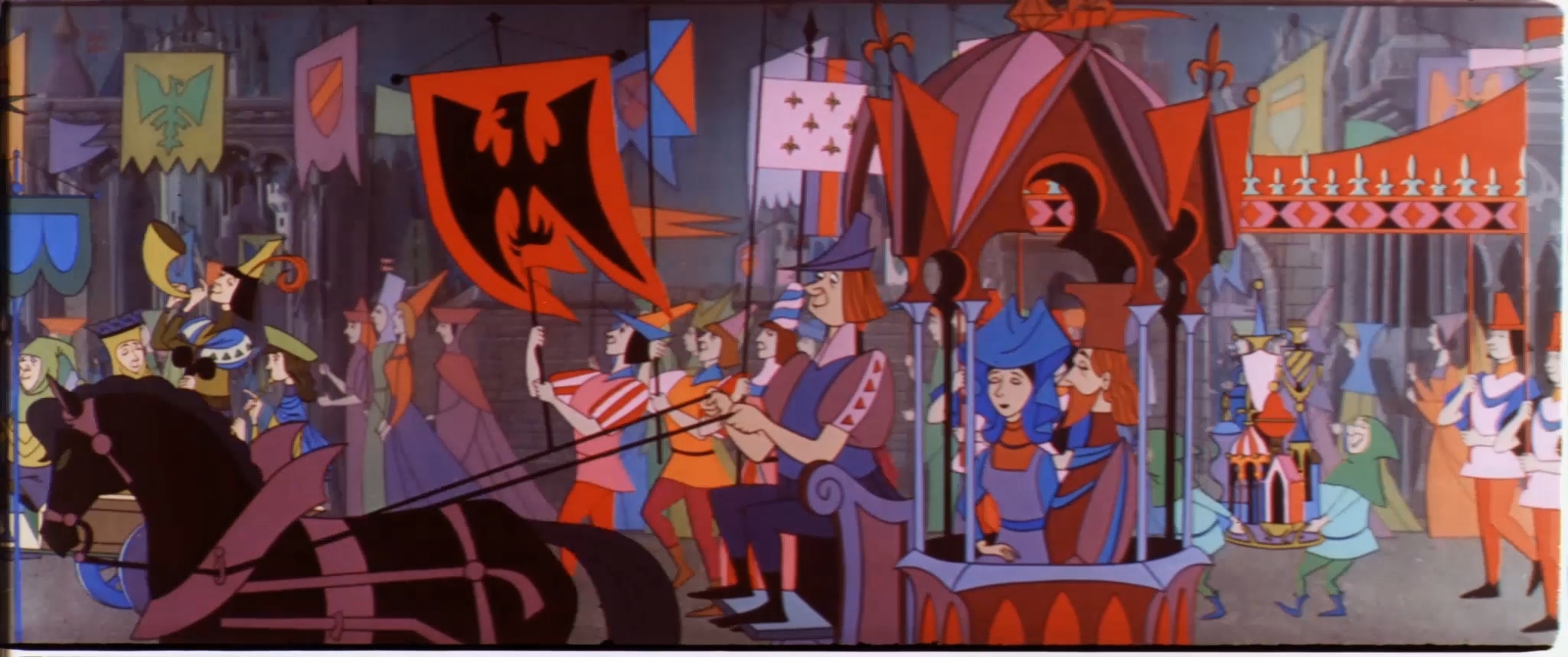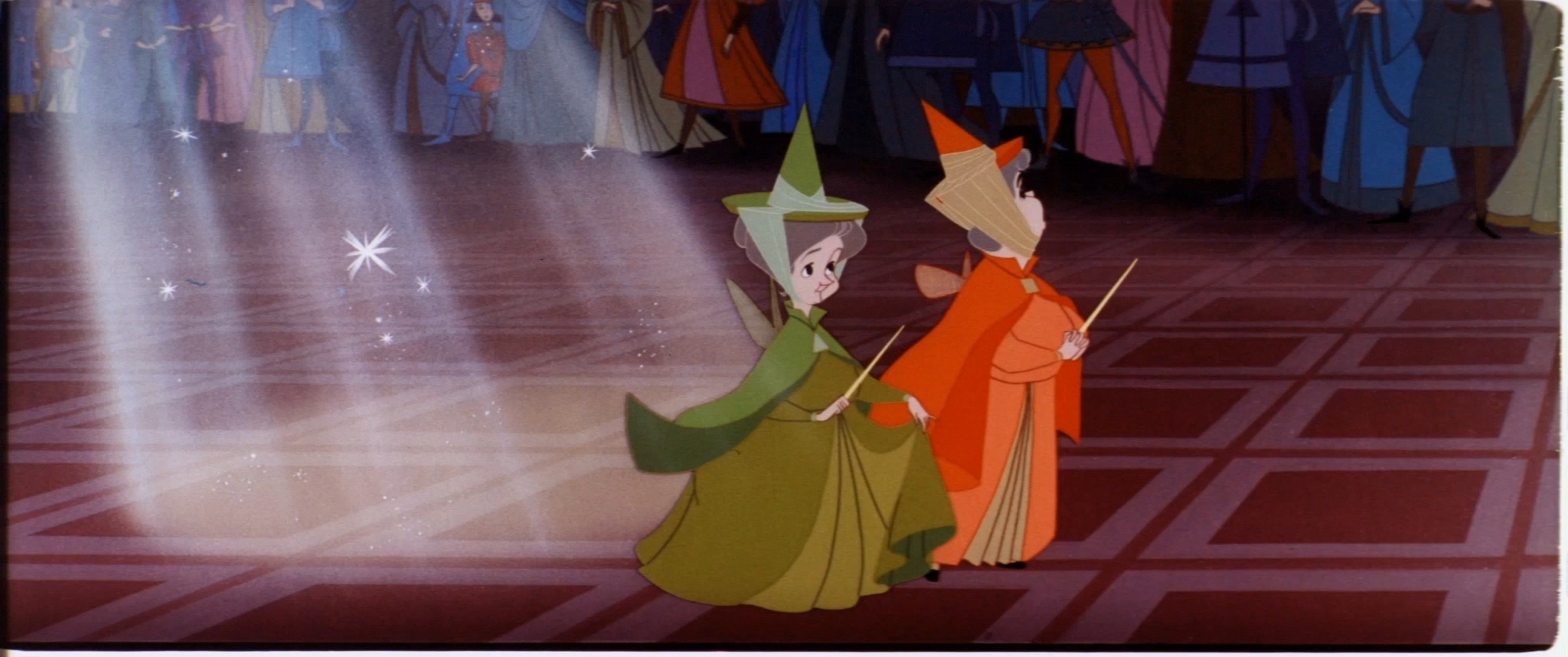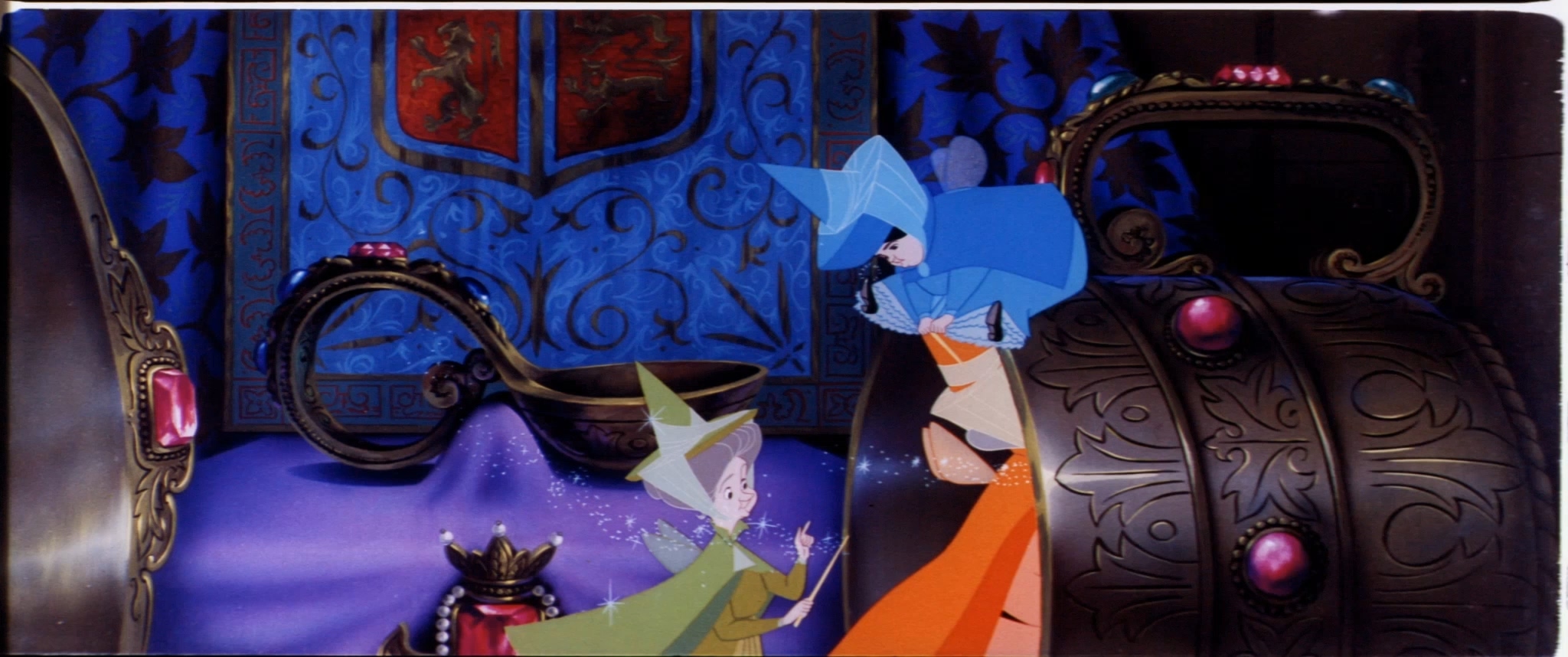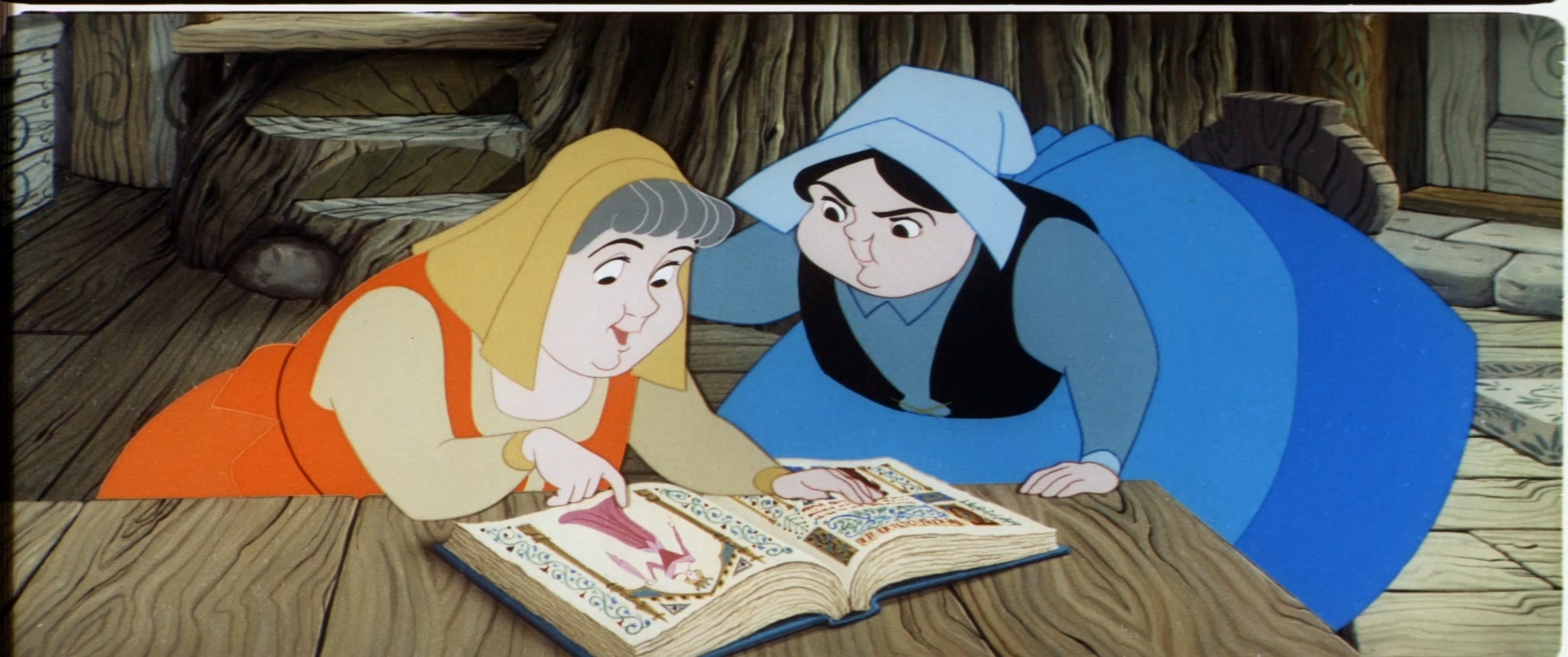 This print is very clean, and in very good condition. The condition of the print is similar to Cinderella.
Fantasia
Previews from Reels 1-2
The goal is to preserve and release the Kostal version of the film, not the Stokowski version. There is already a separate restoration happening for the Stokowski version and it will be far better than anything I could do. If we scan Tech mono I would make two releases - one with the image based as much as possible on the Kostal print scan, the other based on Tech mono, and both with the Kostal soundtrack. I have an 8 minute preview scan of Tech Mono, see below for screenshots of both prints.
About the prints-
The Kostal print is on faded Kodak SP stock and has magnetic audio. It appears to be in great condition, and is very clean. SP stock doesn't fade as badely as Eastman, and so the picture looks acceptable.
The mono Technicolor Stokowski print ("Tech Mono") is flat throughout (no Superscope). It is probably uncensored (Sunflower in the Pastoral Symphony), and its picture is quite different to Kostal's picture. If we can afford to scan it I would release two versions of the film - one based on Kostal's picture, the other based on IB Tech's picture. It has to be returned shortly as well along with the Kostal print to the collector, so it's now or never if we want to raise funding and get it scanned. The print is clean, in good condition, and as mentioned is FLAT. The only negative is that it does have arc burn, but even with the arc burn I doubt we're ever going to get the opportunity again to scan an IB Tech print of Fantasia in this good condition, for more info see this post.
Thanks to everyone who has contributed so far, you're all very generous and without donations most of my scans would not be possible!