— The Ordeal Is Real — And Downloadable From The FAQ —
STAR WARS - THE ULTIMATE EXPERIENCE - "Is Forever …One Last Time"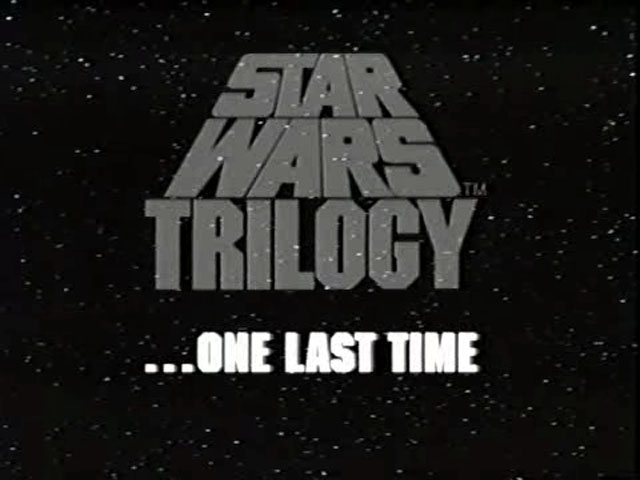 Full FAQ : http://noneinc.com/SWUE/SWUE-FAQ.html
Preservation Set of the last Original Trilogy Television Broadcast
"Now with Commercial Breaks filled with Star Wars Television"
Movie Presentation: 1996 Sci-Fi Channel broadcast hosted by Billy Dee Williams. (Widescreen - Letterboxed)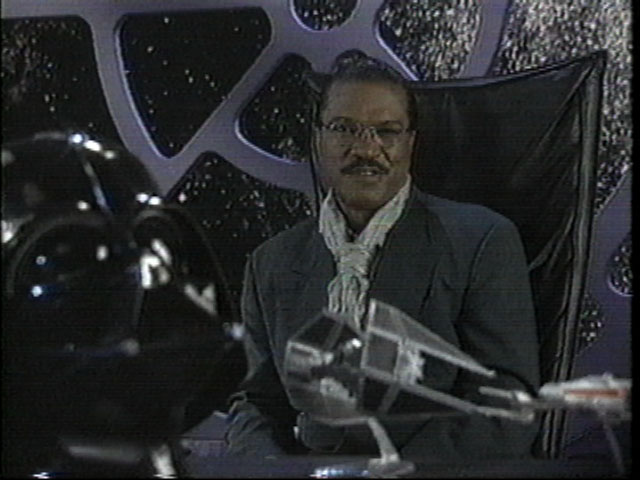 Commercial Break Material: SWTV from the first 10 years of Star Wars.
//// Release Description ////
To preserve the last Original Trilogy airing of the Star Wars movies on television. <span>While reliving or see for the first time the media blitz which fed off and supported the swelling popularity of the Star Wars. Commemorate the movie's journey from theatrical release to television broadcasts to home video. Supported by commercials, interviews, news reports and other diverse recordings.</span>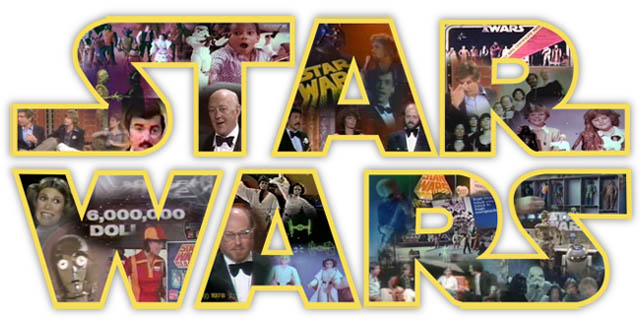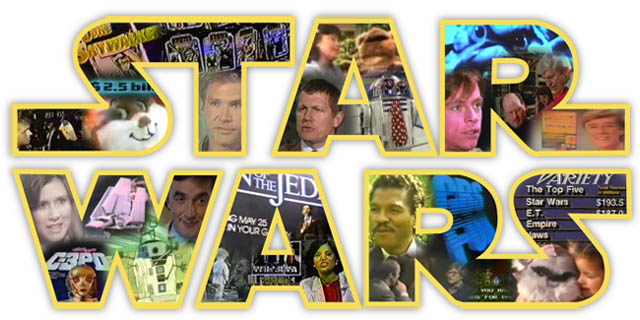 To enhance that viewing experience by replacing the commercial breaks with Star Wars material. Toy (Kenner, Palitoy, Lili Ledy, Toltoys) and Promotion Commercials (food items, apparel, free cups, posters, etc), bumper segments from the various SW television Premieres (ON-TV, HBO, CBS, Japan, ABC, Making Of, NBC), Movie Trailers, Interviews, Reviews, Variety Programming, Children's Programming, Oscars Awards, Laserdisc & VHS Promotion and several other random bits.
+++++++++++++++++++++++++++++++++++++++++++++
::: HELP NEEDED :::
SWUE04 is on hold. Party because i've run out of harddrive space, but also because hopefully with this set out in the wild, someone will come forward with a recording of the 1993 Sci-Fi Channel Carrie Fisher hosted segments. Would like to add them to SWUE04.
Here's an article about the Carrie Fisher broadcast:
http://articles.latimes.com/1993-07-17/entertainment/ca-13956_1_star-wars