Author

Time

Post link
Update - August 1, 2020: The scope of the project changed from a preservation of an "official" extended version and veered into extended fanedit territory - now titled "JAWS 2 - Extended Integral Edition" - Winner of fanedit.org's Favorite Edit of the Month for June 2020 https://www.fanedit.org/ridgeshark-wins-june-2020-feotm/
https://ifdb.fanedit.org/jaws-2-extended-integral-edition/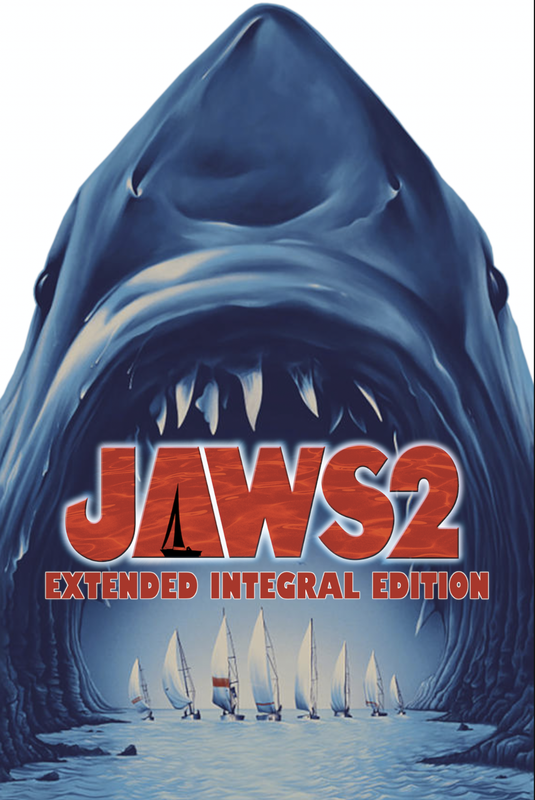 Original Thread Title: JAWS 2 - Extended Edition - Video Sources Needed
Original Post:
I've been chiseling away at an extended version of JAWS 2 that we can all watch on our modern 16:9 monitors. Currently I have these sources:
Personal Recording - an LP speed VHS recorded off TBS circa 1991. Looks decent, except for some wavy frequency noise in the image. I can filter this out still retain a fair amount of detail. A bit handicapped by the LP speed - didn't quite max out the potential resolution a VHS can offer, but still not bad. Inferior to a SP recording but superior to EP.

Homemade DVD-R (3.94GB) - This is the one that was shared on myspleen and demonoid. A later recording off TBS. Decent quality. MPEG-2 Artifacts and a lot of detail has been filtered away. The plan is to stick with my personal recording and use this to mask out the reoccurring TBS logo.

Brazil TV Recording - Low quality mp4 from a marketplace trader in Brazil. Has unique footage not in the US-TV cut.

Official Blu-ray and DVD - has a few deleted scenes in 2.35:1 widescreen
My plan is for the presentation to all take place inside the standard 16:9 frame at 1080p. The 2.35:1 and 1.33:1 footage will remain as-is - no cropping of either. I'm firm on this. Yes, not a perfect solution, but preferable to further cropping IMHO. Here's a proof of concept using the deleted underwater helicopter attack sequence: https://www.youtube.com/watch?v=dYbT8ddiBP0
How you can help -
I would like additional VHS recordings of the US TV Cut. My 2 sources are adequate, but I would prefer a higher-quality SP recording. If nothing turns up, I'll use what I have.

Same with the Brazil version - I would prefer to get high quality transfer off the first VHS release by CIC in Brazil that unknowingly featured this longer version. It's very rare and has yet to turn up on eBay since I first started looking out for it.

I need a translator for the few exclusive scenes in the Brazil version. We'll include those with English subtitles.
Thanks for looking! 😄