Just for fun, I have made a DVD version of the three "What Has Changed?" features from starwars.com, comparing the theatrical (well, GOUT) editions with the 2004 editions. The layout has been redesigned thus: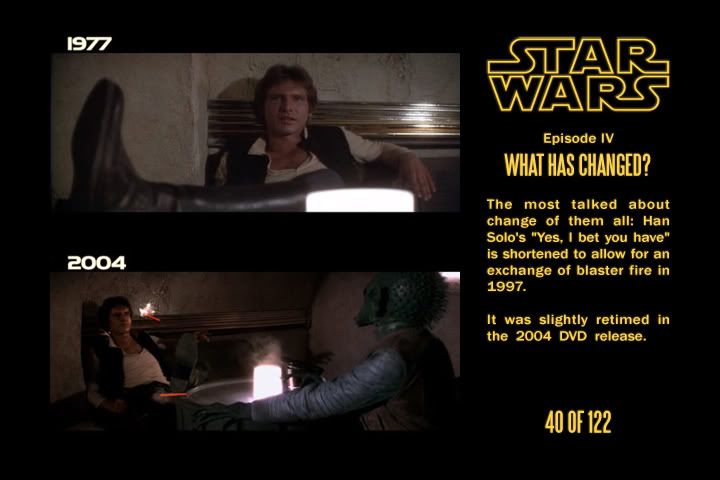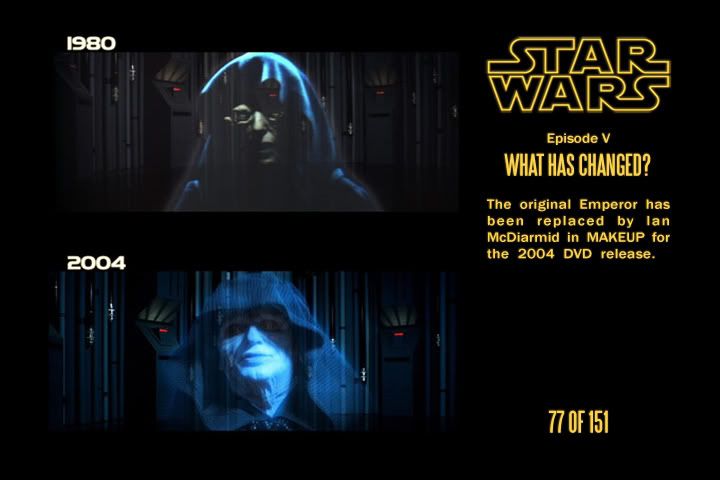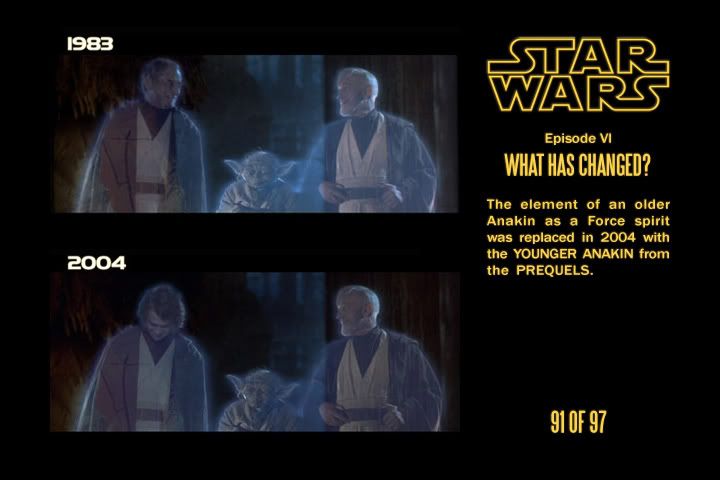 This is just a prototype, really - I haven't had time to put too much work into it. Eventually, I'd like to expand it to include audio mixes (v2.0) and, ultimately, use video clips instead of stills (v3.0). However, I won't have time for any of these in the near future.
The first thing I'd like to do is reword the descriptions, which are currently rather SE friendly, to make them more neutral (v1.1). I would welcome suggestions on the wording.
If anyone would like a free copy of the complete v1.0, you can download it here (less than 50 MB, zipped).