Author

Time

Post link
Over at the official site, they are pre-ordering a re-release of the trilogy soundtrack. The angle this time is screen savers, rare book cover art, and a barely mentioned remaster. My 97 collections sound fine.
Quote

---

ony Classical brings Star Wars the all-new, two-disc collector's editions of the soundtrack recordings of all three films in the trilogy – Star Wars: Episode IV A New Hope, Star Wars: Episode V The Empire Strikes Back and Star Wars: Episode VI Return of the Jedi.

The heart of this collection is the original musical soundtrack, composed and conducted by John Williams and performed by the London Symphony Orchestra. The recordings have been newly remastered using Sony Music's DSD (Direct Stream Digital) multichannel surround sound.

In addition, each movie's two-disc set comes complete with new exclusives. The packaging features dramatic 3-D lenticular images, as well as some never-before-seen images from each of the films. Each soundtrack comes with a movie poster foldout, created especially for these releases. The discs come loaded with screen savers featuring images previously available only in Japan – rare book covers of The New Jedi Order and Clone Wars book series, long prized by collectors and fans.

---
I'd like to know what this DSD is. Would this allow for an eventual DVD-Audio/SACD release? I'm not big on remixes myself, usually. I'll hold on to my tapes at the moment, just more DVD tie-ins.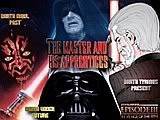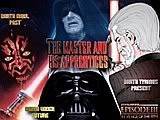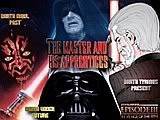 Made for IE Forum's Episode III theme month - May 2005.