Author

Time

Post link
I like to imagine a parallel universe where Star Wars was a flop, but it was eventually given a superb DVD release. Here is the cover from that parallel universe: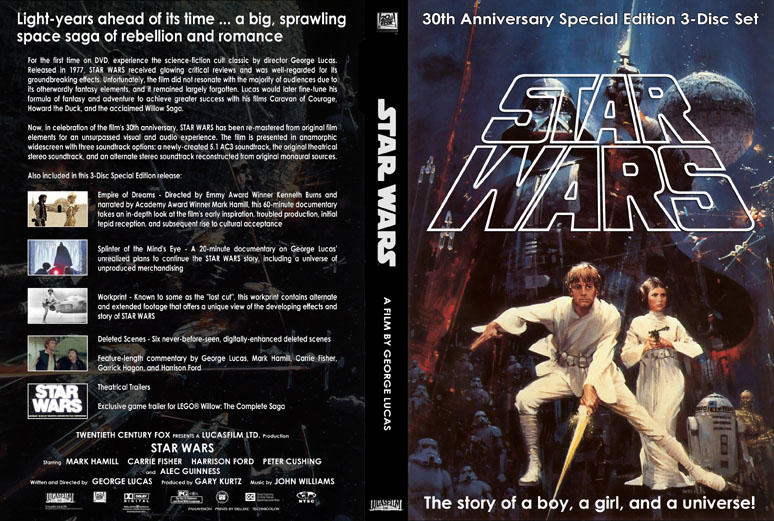 Click here for the full-res version.
Close-up of back description: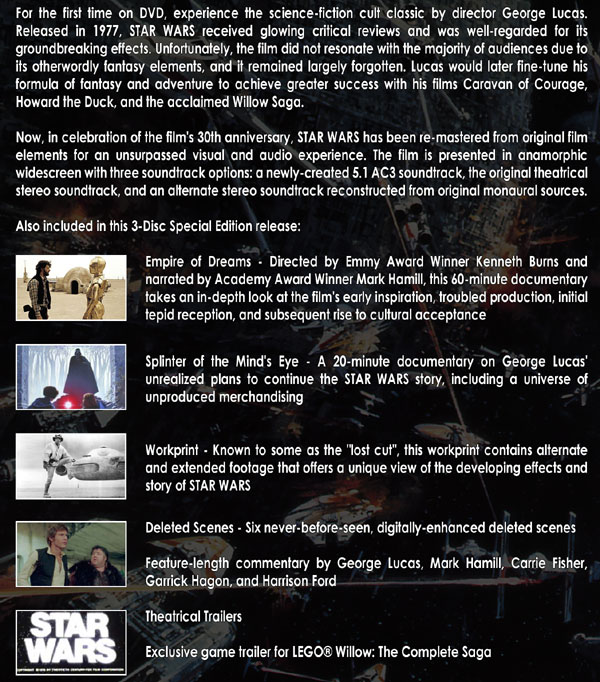 Sometimes, I don't know why I torture myself like this.
You know of the rebellion against the Empire?