Author

Time

Post link
On the subject of Power Windows, i'm leaning towards most of the overt ones being not carried over to the 2019.
This Owen Lars example (used to follow his head) you can see the Power Window removed just from the unprocessed screen captures: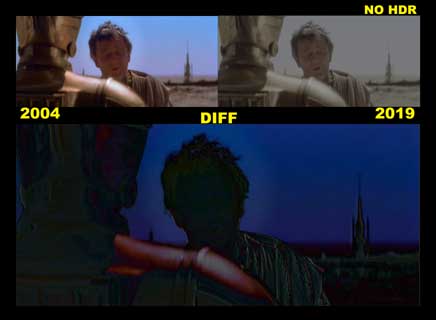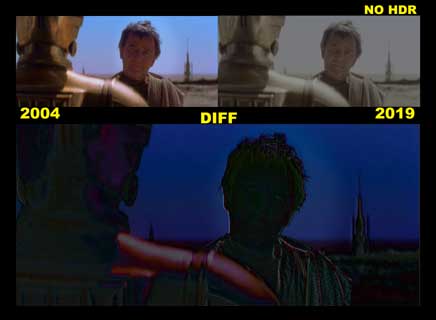 Here's the garbage mattes from the Humdinger Glitch shot:


The garbage mattes are visible when no HDR is applied. So if a past corrected imperfection can be significantly addressed with an HDR contribution, why both to reapply the Power Windows in this 2019 re-scan. Some of the ones identified seem to originate with what the colorist was given, as there were crushed blacks and other things, the power windows were done to address that color correction.
You can listen to the 2004 ANH Colorist talk about his use of Power Windows in MixingLight.com podcast:
https://mixinglight.com/color-tutorial/color-restoration-hollywood-interview-marc-wielage/
Fastforward to ~37:15 which is at the end of the SW discussion which starts around ~33:30.