Author

Time

Post link
Okay, we all know that the sound is bad on Star Wars.

Check out this screen grab from The Empire Strikes Back comparing the new 2004 transfer (top) to the 1993 THX transfer (bottom).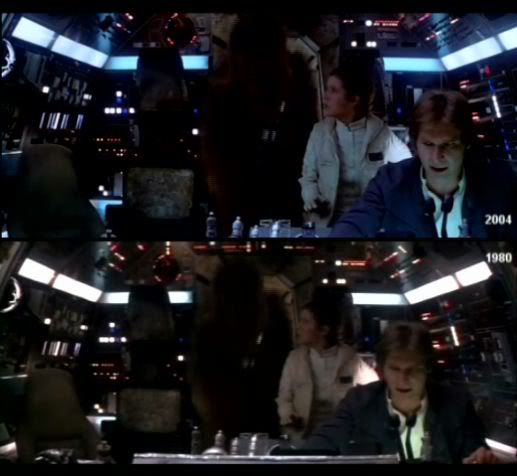 I'm sure all that cropping is deliberate, right? It always happens on shots like that one, with the camera looking into the Falcon's cockpit. This photo is when they are escaping from Hoth. Later, during the asteroid field chase, the same cropping is present.

Neil
Well at least the reversed surround channels have been addressed.