bttfbrasilfan said:

So, I just made a color correction LUT for the Grindhouse release in DaVinci Resolve. It's a quick solution to fix some color degradation problems and can be applied in almost every modern video editor, like Premiere or Final Cut.

Here are some examples with before/after comparisons: http://i.imgur.com/0w17vDs.jpg

And here's the LUT for download:
https://mega.co.nz/#!hsBDHKKY!kuTxtlqZf2lc9UG8iPjx-_rO3_L7FOd-CwGt6fD9cdE

I am not quite satisfied with this results yet because I think it degrades the greens a little too much (see Bobba Fett).
I will give more details of how I did it later so that people with more experience can try to do it better than I did.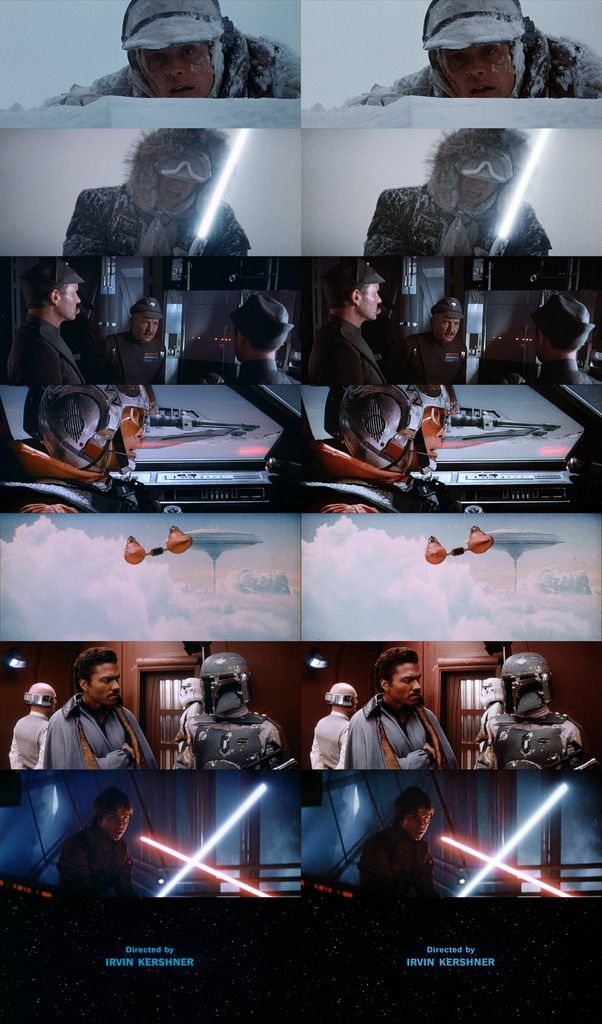 Your example is on the left, my tinkering is on the right. I agree that there is a bit too much blue in the shadows of your examples, but other than that I'd say it's pretty spot on.