You'd be amazed at what you could show in a PG film back then! ;)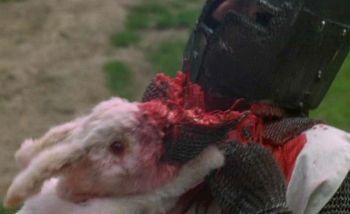 Either it didn't look good, or it made Obi Wan look too brutal. One can imagine our favorite unruly Cantina drunks survived their run in with Ben, and limped away or were carried out.
I find the process of shooting inserts fascinating though. Great find, pittrek!