Originally posted by:

sean wookie
Guys I just teared my dad to pieces and got him so pissed off by using facts in a Bible argument.
My dad is ashamed that I'm an Atheist.
This helped: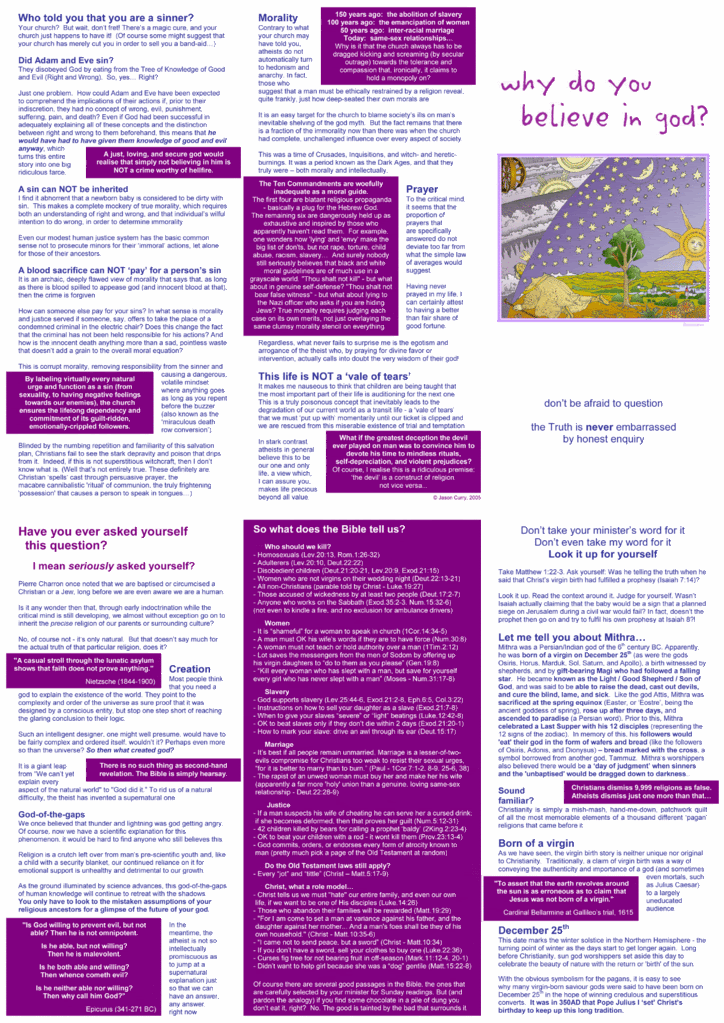 Factually accurate? I don't know but I doubt he really knows anything about the Bible.

Penn and Teller Bullshit: Makes me feel smarter.




What A Mess.
Sad.