I just captured Army of Darkness off WGN last night at 1:30, and was happy to find many of the Sci-Fi deleted scenes. I'm sorry to say my capture is not as clean as yours: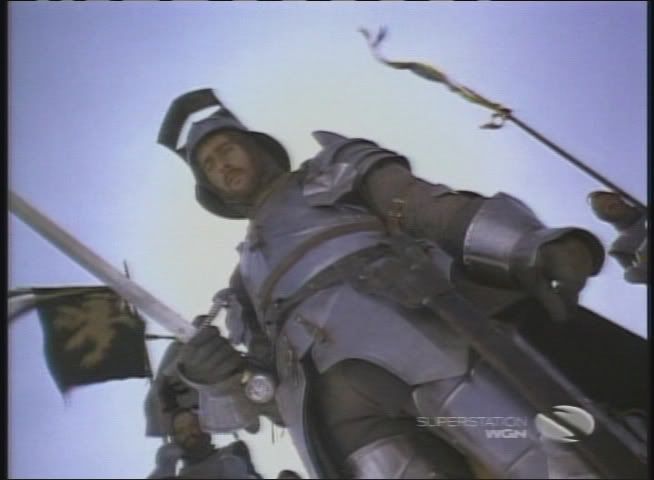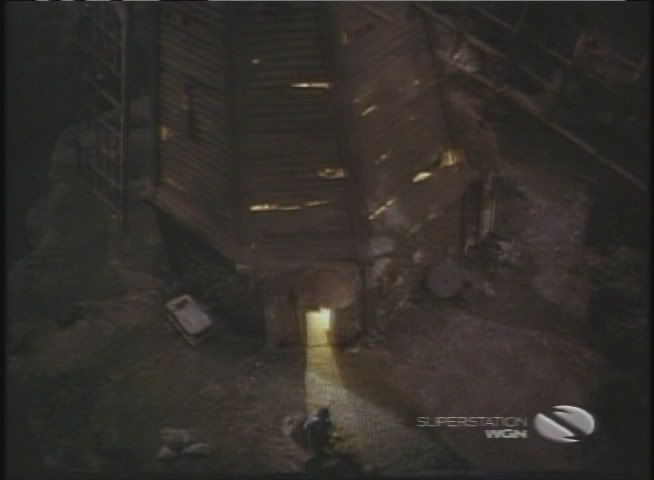 Could be any number of factors, from the TV station to my pc. Most likely it's that my family has split our cable line too many times and that has introduced some nasty noise. Does anyone know how to boost the cable signal to keep it clean? Any tips on getting the most out of TV broadcasts would be very helpful. I also lost a lot capturing to DV, and I'm thinking about installing my old MJPEG card.

Besides cleaning up my capture pipeline, I'd like to know how RidgeShark made his footage look so damn pretty. Any tips? Perhaps a full-blown guide? You said: "I have spent months researching different techniques to filter the SciFi footage and I have recently reached a point where I feel happy with how the footage looks." I'm dying for the details! And also, how are you editing VOBs in Vegas w/o recompression?

I know OCP is gone now, but the alternate opening he put up on youtube intrigues me. I love the "Time-Warp" shot of ash after the titles and before he falls. Is that on the Sci-Fi cut? I didn't get that on WGN, I just got the "Ash vs. Arthur" from the beginning and the "Windmill" sequence.

If anyone is interested, it's playing again on WGN Monday morning at 4:00am.