I've got that 35mm copy and will be posting screenshots from it, but for the time being-
I've scanned in the only cell from the movie I have- a frame of the CGI fields of humans, from when Morpheus is explaining to Neo what the Matrix is in the construct (timestamp 42:57)
I scanned it in at 4000dpi on my 35mm scanner (not a flatbed), to compare to this 35mm scan, and a IAMABLE 2160p release of the Blu-Ray:
My own 4000dpi scan: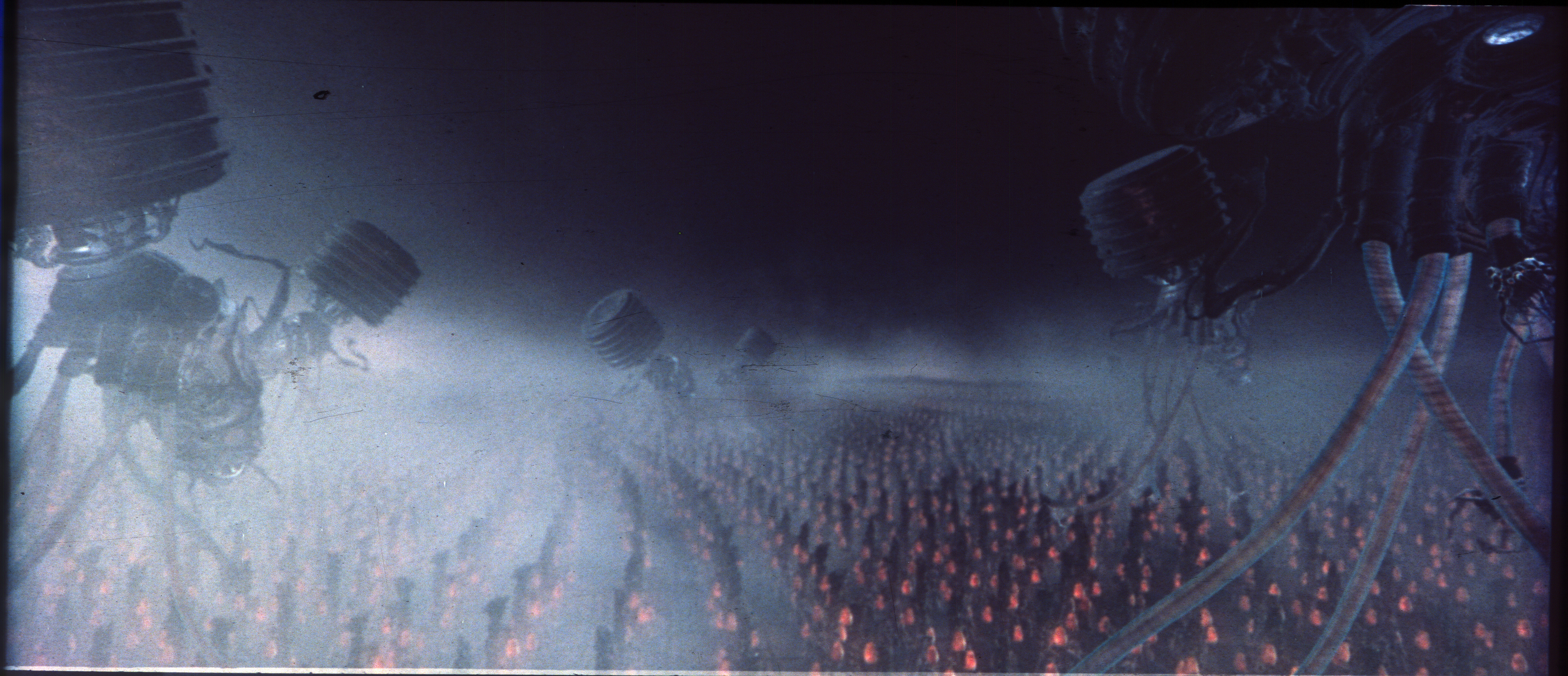 The 'latest' 35mm scan: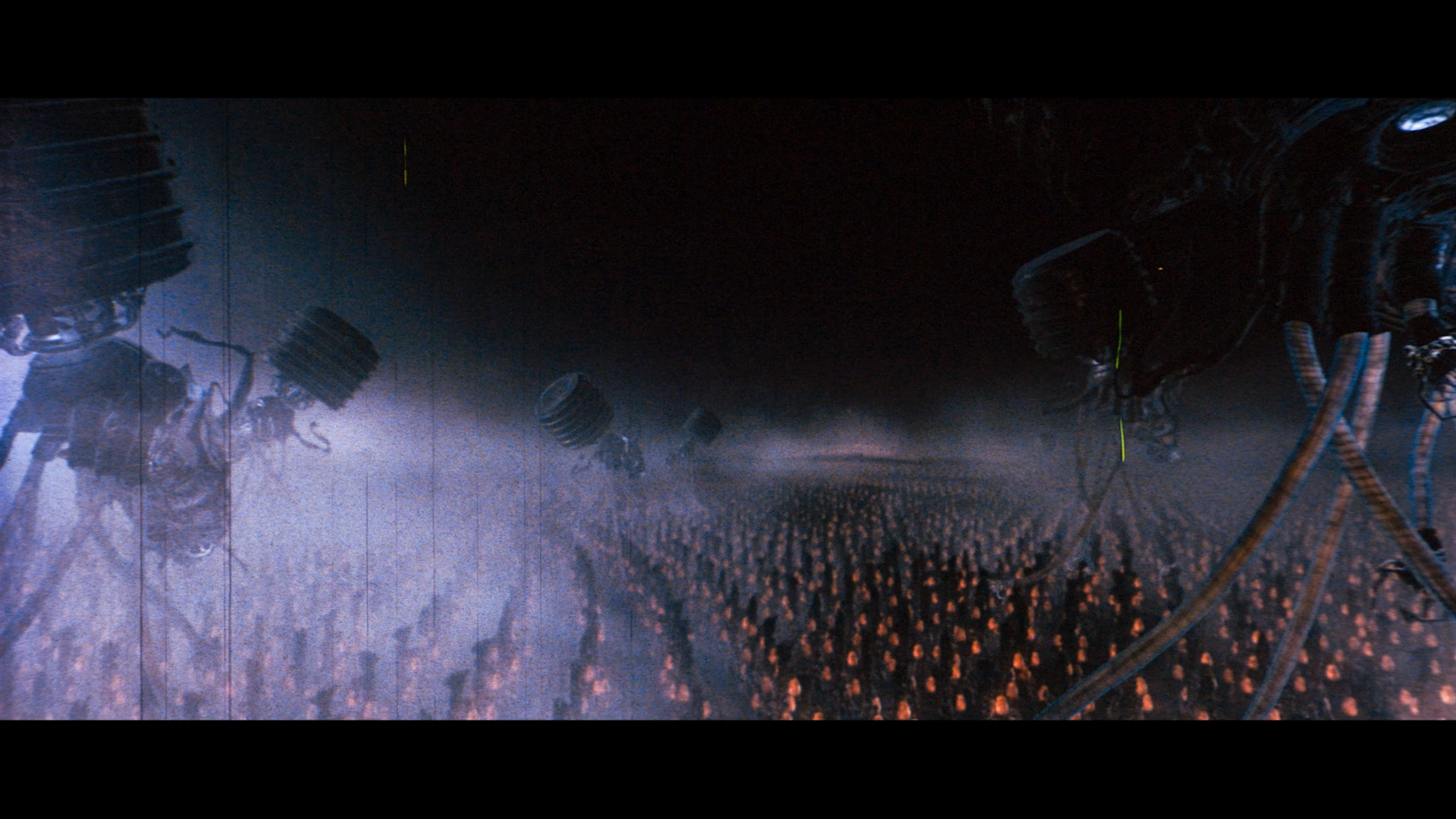 The IAMABLE 2160p Blu-Ray release: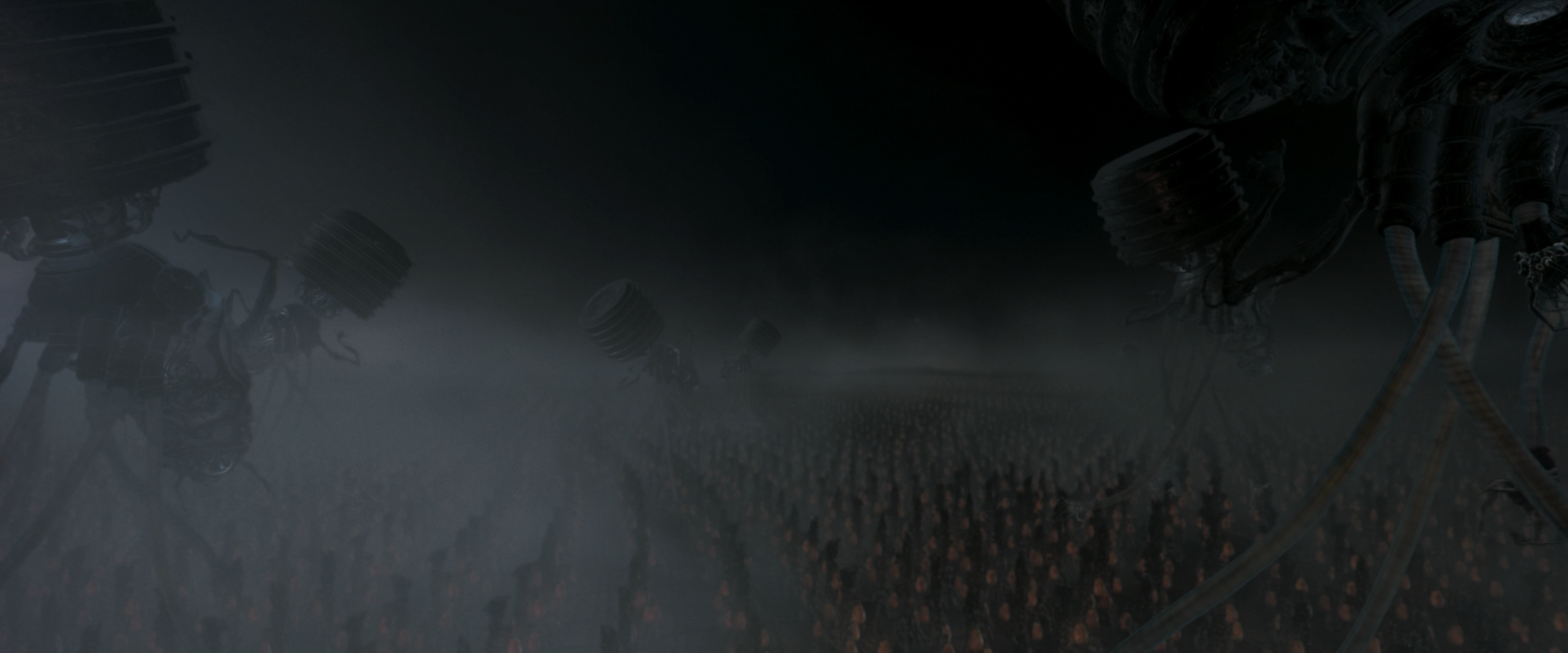 I'm no movie grader, hopefully how I processed it isn't too off. The white fog on the left was consistently an issue to get right.
My cell seems to have a bit more top and bottom too.