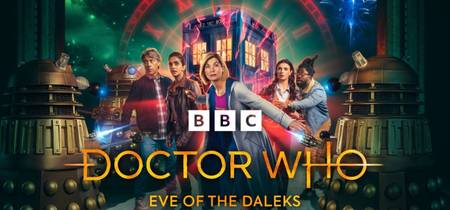 'Eve of the Daleks TRAILER | Doctor Who | Stuck in a Time Loop?':-
www.youtube.com/watch?v=DlfyB075db8 - an 8 and bit minute video at the official Doctor Who youtube channel.
The blurb: 'Anyone else got a proper déjà vu…? ∞ 01.01.2022' (on Saturday at 7pm; UK time - 60 minutes.)
 
'Mancs. New Year. Mancs. Doesn't she understand?' 😄 Dan knows.