Not a Special Edition change but something caught my attention tonight. Ive recently been doing some VHS digitizing and recently digitized my 1995 'Faces' set and was watching a DVD I did of the ESB tape and I noticed something. At one point during the TIE Fighter/Falcon chase in the asteroid field I noticed that for a brief point of the chase the fighters laser blasts were blue. I thought 'weren't those supposed to be green??". I went and checked a DVD I burnt of my 1992 VHS and sure enough green laser blasts. I then thought "maybe this was a change for the 1993/'GOUT' master??" since the 'Faces' set uses those masters. Went and checked my GOUT DVD and believe it or not GREEN laser blasts. So I thought "huh so for the VHS master they changed them to blue?? Strange but interesting."
For comparison here's some shots from the GOUT.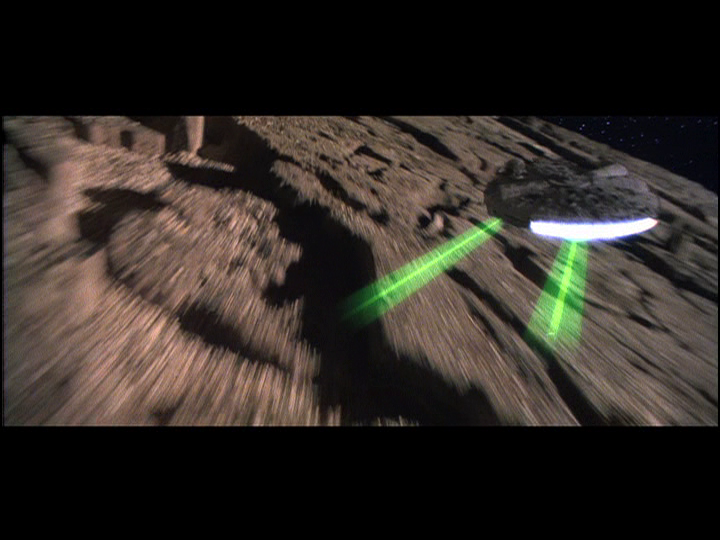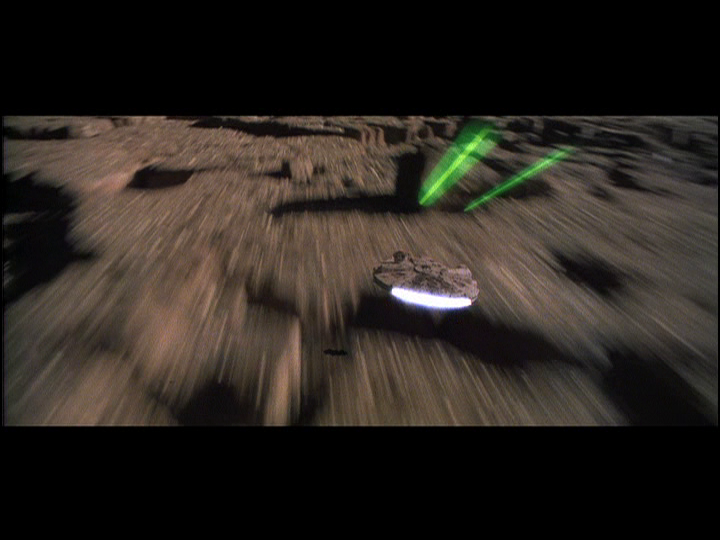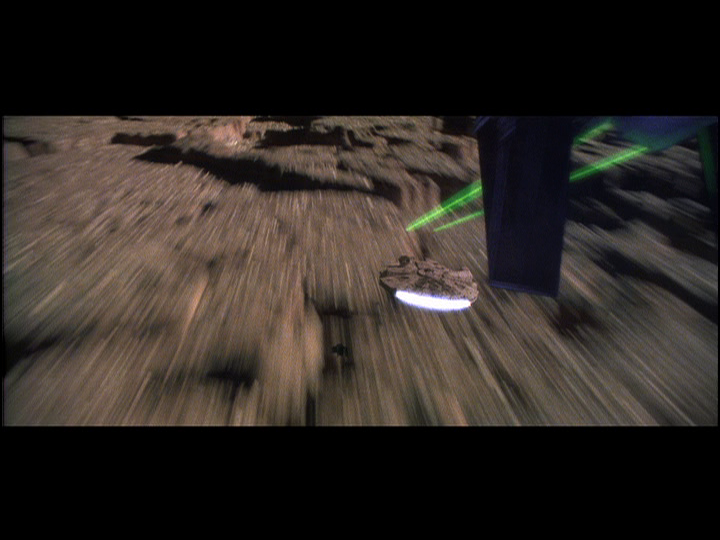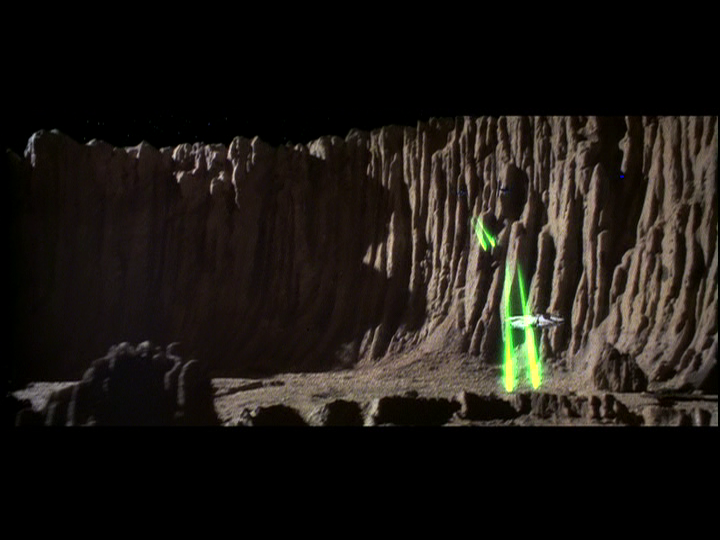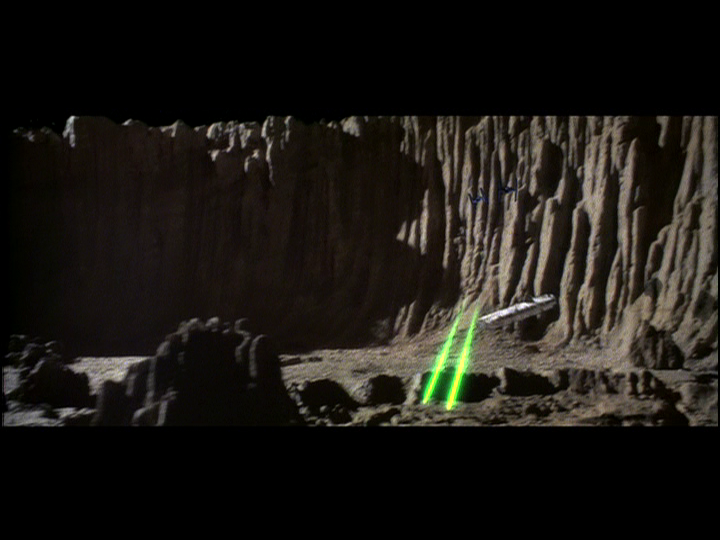 And here's the VHS.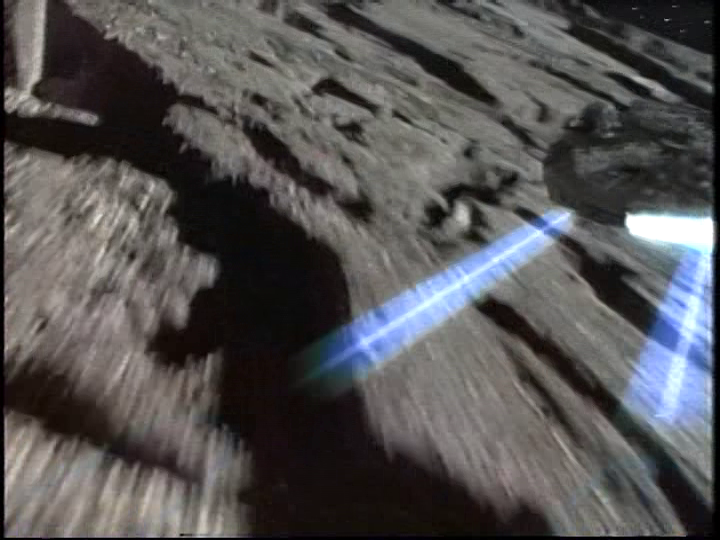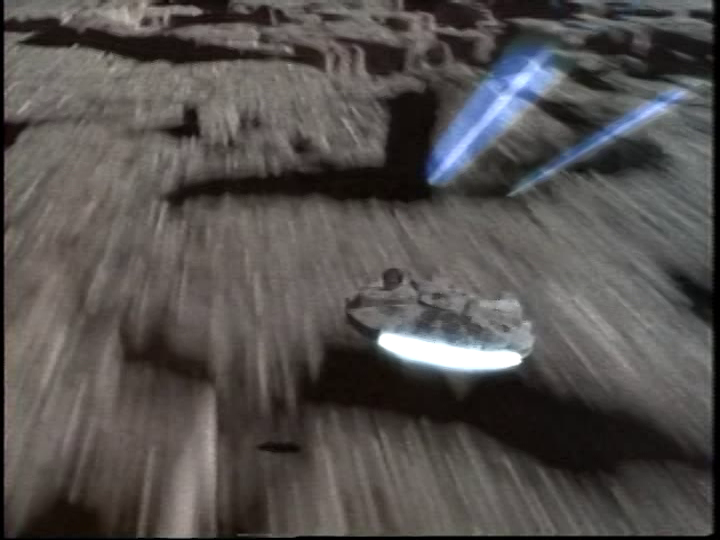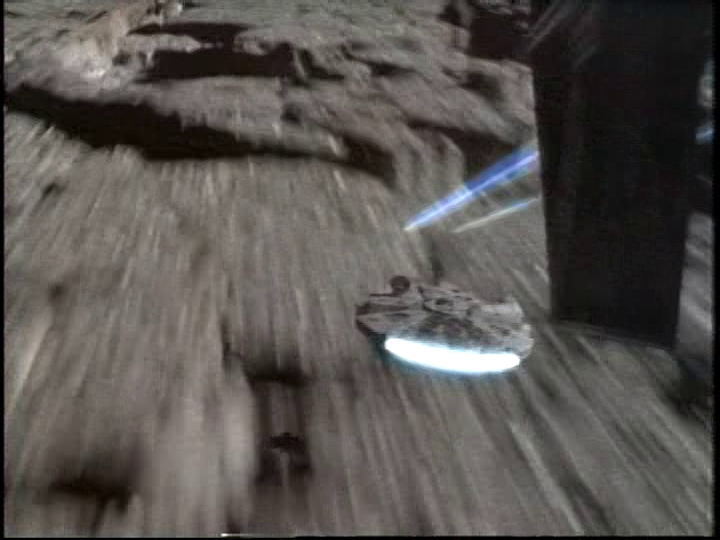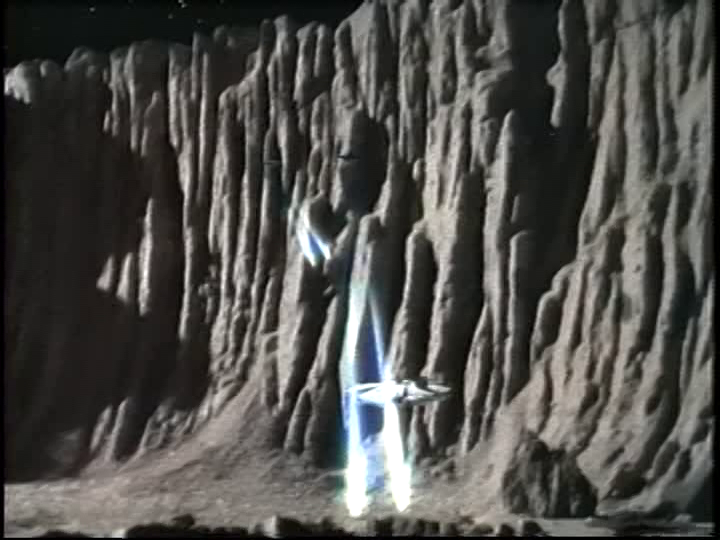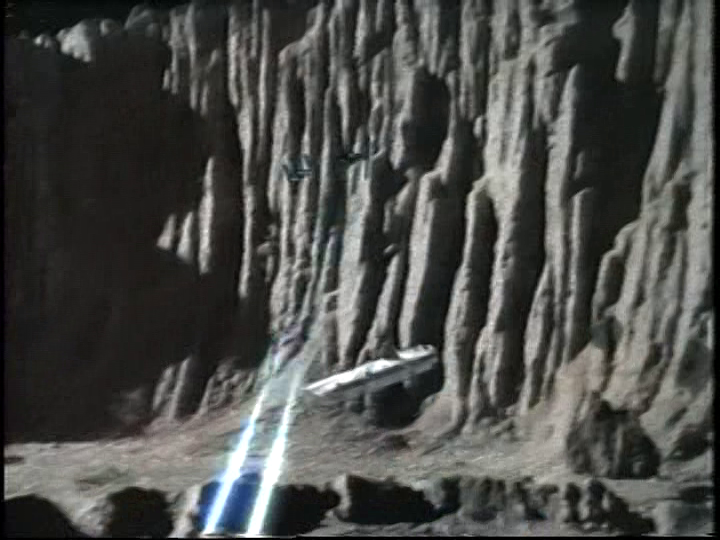 Anyways just found this interesting. I can't comment on the Laserdisc versions since I dont own them nor have a player for them. I do have the Widescreen 'Faces' set but its at my other place. Maybe one of these days I'll check that set too.