Ok here's an interesting tidbit I found it's from a game called Star Wars Force Commander… It was in development whilst the Special edition was in production and it has a different version of Special Edition "Ben's Hut" Matte painting.
https://youtu.be/QZ7MIX70UXY?t=458
This video should play at the moment the painting appears.
The thing that sticks out is that it has a small rocky path leading up to the Hut which explains how the Landspeeder or if anyone should walk up there could reach the Hut. Once you look more closely you can see how they covered up the path in the release version of the Special Edition to make it a cliff but they left the Landspeeder facing the Hut as if it had ascended the path.
Futhermore after this there is a very nice animation of a star destroyer orbiting Tattooine although the starfield is totally messed up the animation is actually pretty clever and a nice motion about it. I thought to myself it could just as easily be Dantooine but anyway I digress… The real important find is how the matte painting was changed to remove the access to the hut which could be a good idea for a restoration?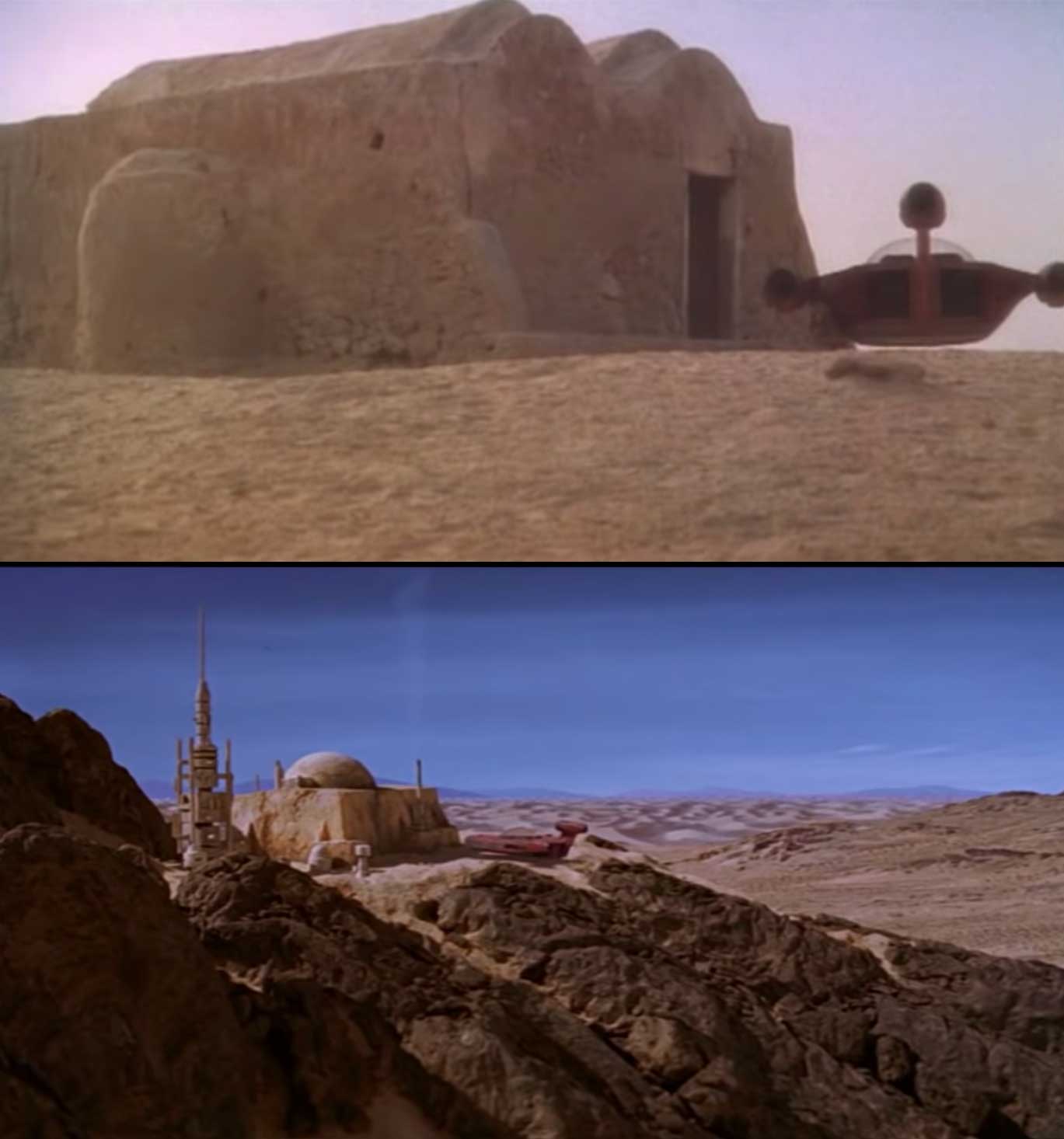 The image from the game would need an AI upscale but I think it could blend after that.
As far as the Star Destroyer shot goes if it has any weight to it whatsoever It might have been an attempt to restore the Harp Gliss (missing music) before we cut to the crashed escape pod as an idea or concept that never made the cut.