Just a little update here, I know I've been kinda radio silent and I'm sorry about that. The ROTS edit is done except for Anakin killing Shaak-Ti bit, which thankfully TheAlaskanSandman has agreed to polish the VFX for. He did say it'd take awhile though (which I completely understand as he's doing his own amazing edits), so I may release a version with the lower quality that was uploaded on YouTube that I was originally intending on using (this one: https://www.youtube.com/watch?v=MWygeVBsr_Y) until he's able to do it. I've also been having a bit of a problem with my editor (VideoPad Editor), for some reason it doesn't want to load some of the audio which is a pain but I should be able to figure it out.
I've also decided I'm not doing the added scene for my ANH edit of Vader ordering the Lars murders, as it would ruin the surprise and shock of seeing the Lars' burned corpses and it would've relied too much on reusing footage from ESB.
In the meantime I thought I'd maybe share a screenshot for an addition for my ESB fan-edit. Adywan brought back Vader's original line "Bring my Shuttle" and removed all of the added SE stuff in which we see Vader fly to his shuttle for ESB:R (which I'm using as the base for mine), which is great, and I totally agree that was an unnecessary SE change. However I've always really liked that one added wide shot of Vader walking to his shuttle. I think this added shot is gorgeous. So what I've done is that Vader still says "Bring my Shuttle", and the score and pacing is all the same, but I adjusted the shot of Vader walking so he rounds the corner earlier, and I've added back in this shot, color corrected to match Ady's other Cloud City exteriors. I think it looks quite nice.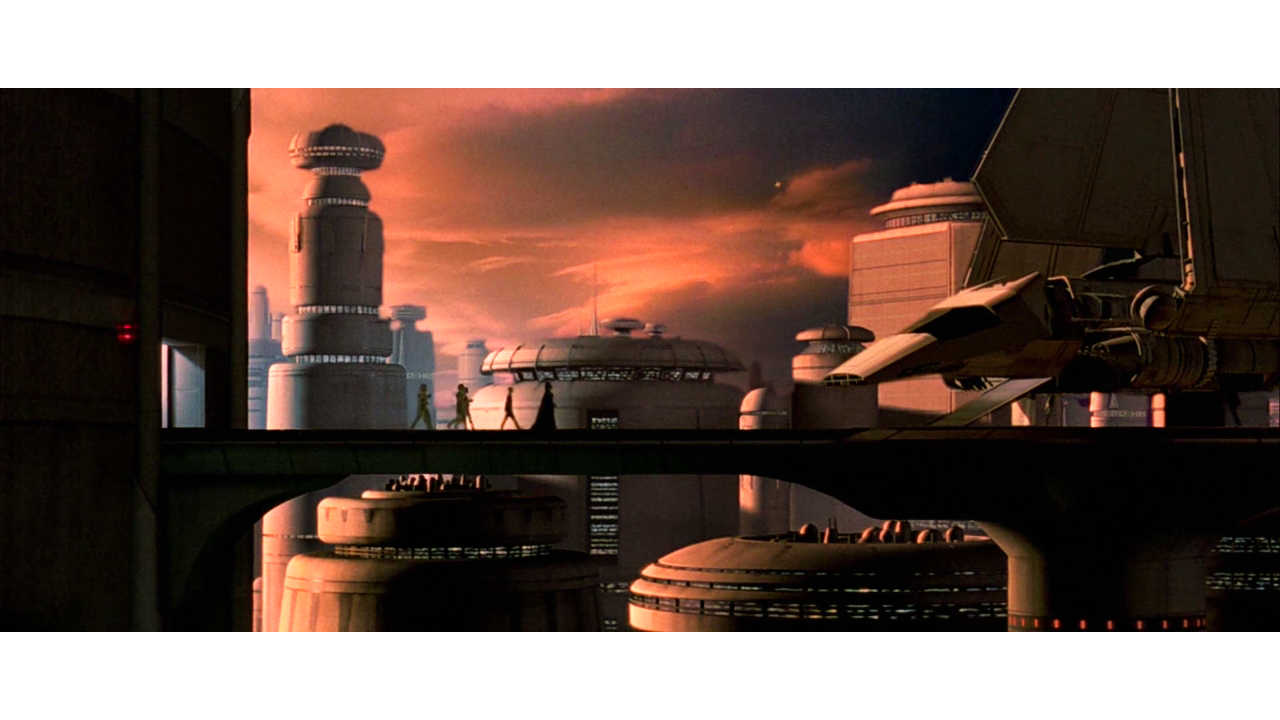 Thoughts?