Just got the 4k box set delivered. My god is this release seriously f**ked up. Why the hell is the HDR so damn dark, especially when you compare it to the Blu-Ray? But that's not the thing thats really pissing me off with this release. No, it's the special features that they class as "legacy features". Who the hell was given the task of compiling these? An idiot? For a start features like TPM's " The Beginning" , instead of using the 16:9 anamorphic master, they present this as 4:3 letterbox. So a small bloody picture surrounded by huge black bars all around the TV screen . And its a jaggedy mess . The version on the original DVD is better quality. (view the pictures full size because you can't really see the difference in the shrunk preview here).
(Pictures are taken on my phone direct from the TV)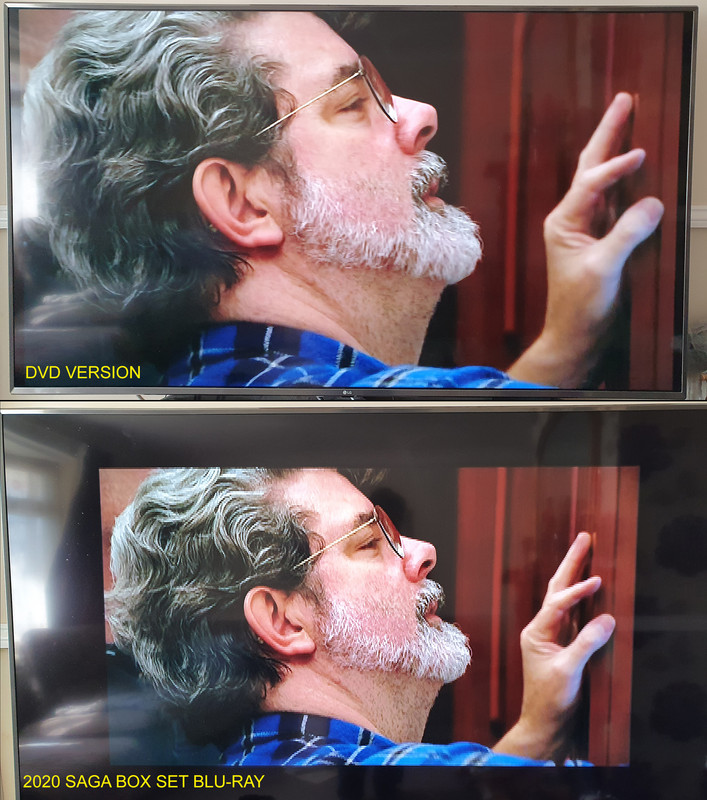 The TPM deleted scenes seem to be 16:9 anamorphic ( only checked 2 so far)
I then checked the ROTJ bonus features. First one i checked was the "revenge " teaser. Correct ratio but still DVD quality. Then onto the Revenge release trailer. WTF? Morons at work once again. Some idiot forgot to encode this with the 16:9 flag, so now its presented in 4:3 with all its squashed glory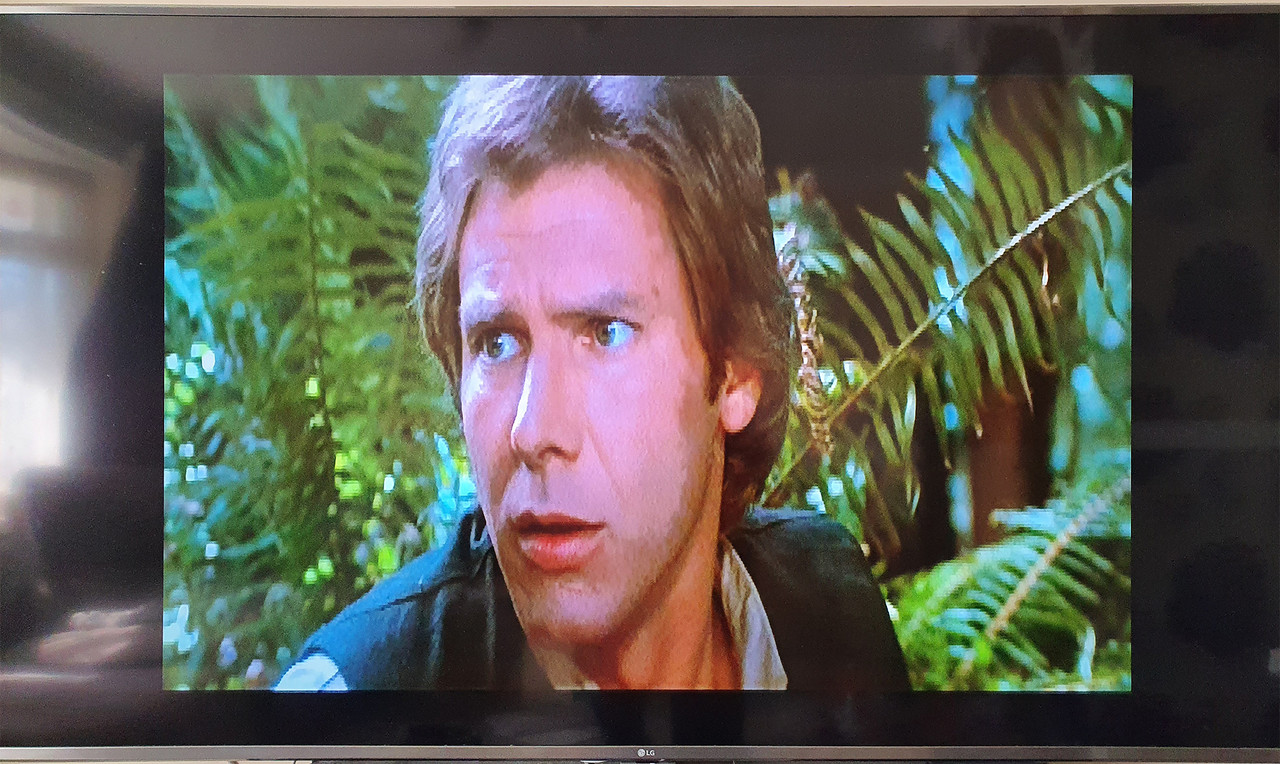 And that's just the features i have checked so far
I was really hoping that these bonus features ported over from the old DVDs would be slightly better quality due to compression. I never expected them to be worse. Waste of bloody money. I only purchased the UHD box set for the features and EP 9, as i will never watch the prequels. I wish i'd gone with my original plan and cancelled the box set when i ordered months ago and waited for the individual episodes to be released on UHD over here.
EDIT: Just checked "Anatomy of a Dewback" & ROTS's "Within a Minute" features and both are 4:3 , jaggedy mess letterbox, the same as "The Beginning" . But ROTS's "The journey" is 16:9 anamorphic but still suffers with the interlacing jaggedy mess issues
EDIT #2: Ripped the TPM bonus disc to the hard drive to see if it was an issue with my Sony UHD Bluray player but, no, the problems lie within the way they have been encoded. Even deinterlacing/ pulldown removal, the jaggies are still present. One interesting thing i didn't spot before though is that it has the complete Theatrical version of the Pod Race in 1080p. I don't remember this being available before