I had no idea. Excellent work!
For some historical context, I should add there was a point before the mid 70's when you could find really cool costumes in stores similar to what you made. I had one sweet Batman outfit just a few years before. I think it came from Sears. Then suddenly kid's costumes being potentially flammable became a big news item (and being easily seen at night when crossing the street) and the end result was the bland unimaginative thing like you see above. At least that's how I remember things going down. Much like the lurid stories of demented fiends tampering with Halloween candy, there was probably a lot of hysteria about such things at the time.
My Mom made me some costumes over the years. For 1978, I went as a knockoff Vader with a helmet like this one, because no way in heck was I ever getting one of those 75 buck Don Post Vader helmets.


I peeled off the tacky decals though.
My Mom made a suit to go with it based on this Vader clone I had.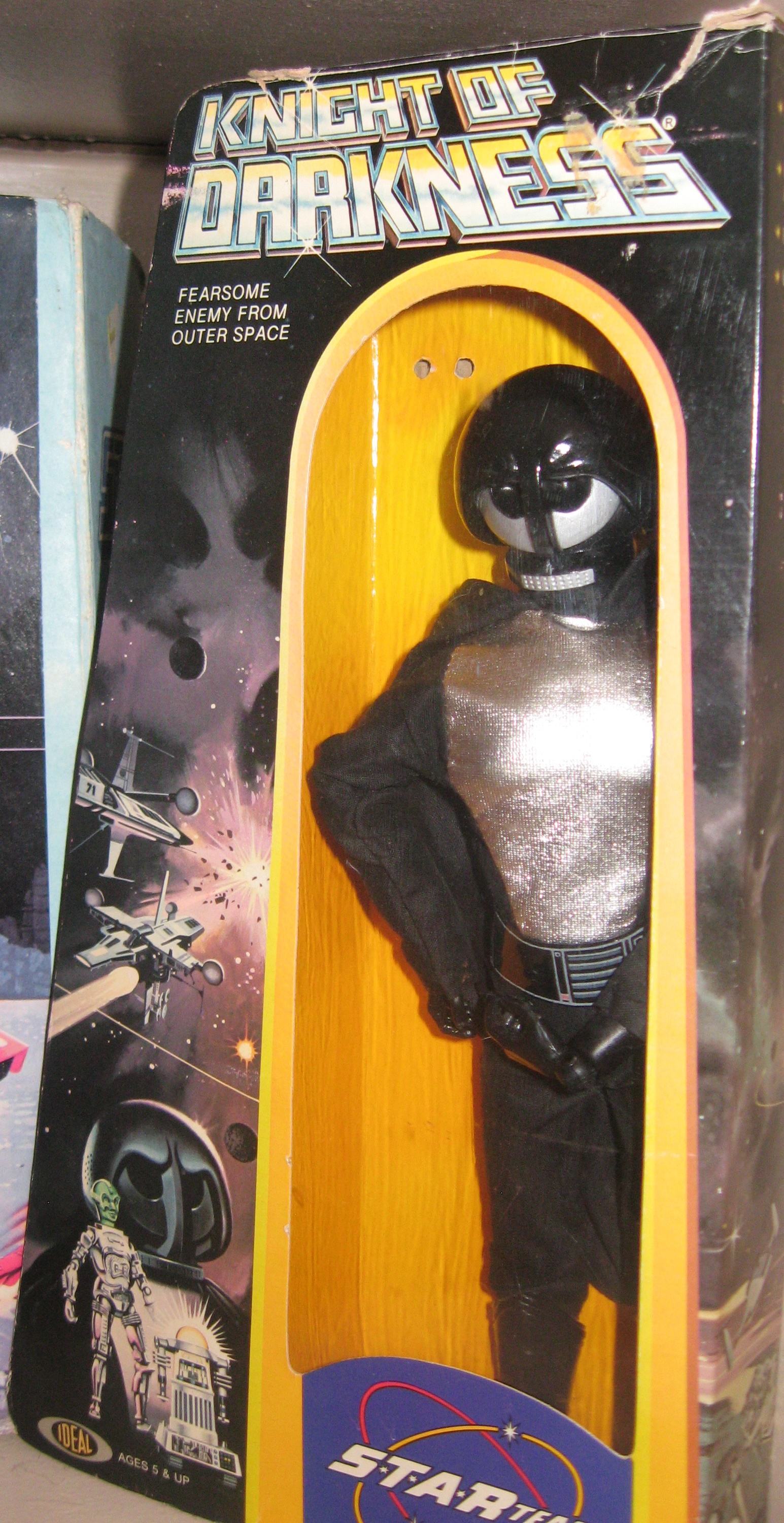 I also had a cheap knockoff glow in the dark sword to go with it.