4th Rock, I have been playing about with the opening part a bit and I am getting more conviced that having to talk about planet names in anyway shape or form apart from Arrakis is where this film is faltering.
New order at the moment really want to get the start nailed proper.
start as in theatrical
Caladan meet the main characters up until "The Sleeper must awaken"
Ship Landing on Kaitain and Emperor.
We need to take a look at Paul Atreides into Pauls dream.
footage was bridged using shots of waves from "Big Wednesday"
I have discovered the TV prologue has the Original cue for the Opening with the Waves on Caladan the Castle and the Window of Paul's Study
a perfect Matte shot for the Sietch on Arrakis could be the mountain matte from Conan the Destroyer Opening Credits (Funnily enough in production at the same time and same studio by same company as Dune)
Dune really looked it's best with the Albert Whitlock Matte shot of the ships Landing and as many others have stated the effects are un-even aside from Worms and Carlo Rombaldi's foreground miniatures and so on… It Kind of feels to me the more I look at this film at it's opening it does not want to be a sci-fi film but evolves into one, but it does want to have worlds or environments but more like traditional Matte shots seem to really suit the film.
I started thinking about Using the Albert Whitlock Matte for "the Island" but composite the castle Caladan miniature on the top to even that out in some way visually. The shot of the castle in the rain does sell the castle better in my opinion from the TV cut.
I don't mind the Designs for the Ships in the Film apart from the Ornithopter but it feels like it needs some sort of subtle expansion although my mind has currently changed a bit on this now it needs more environment with a splash of vehicles visually.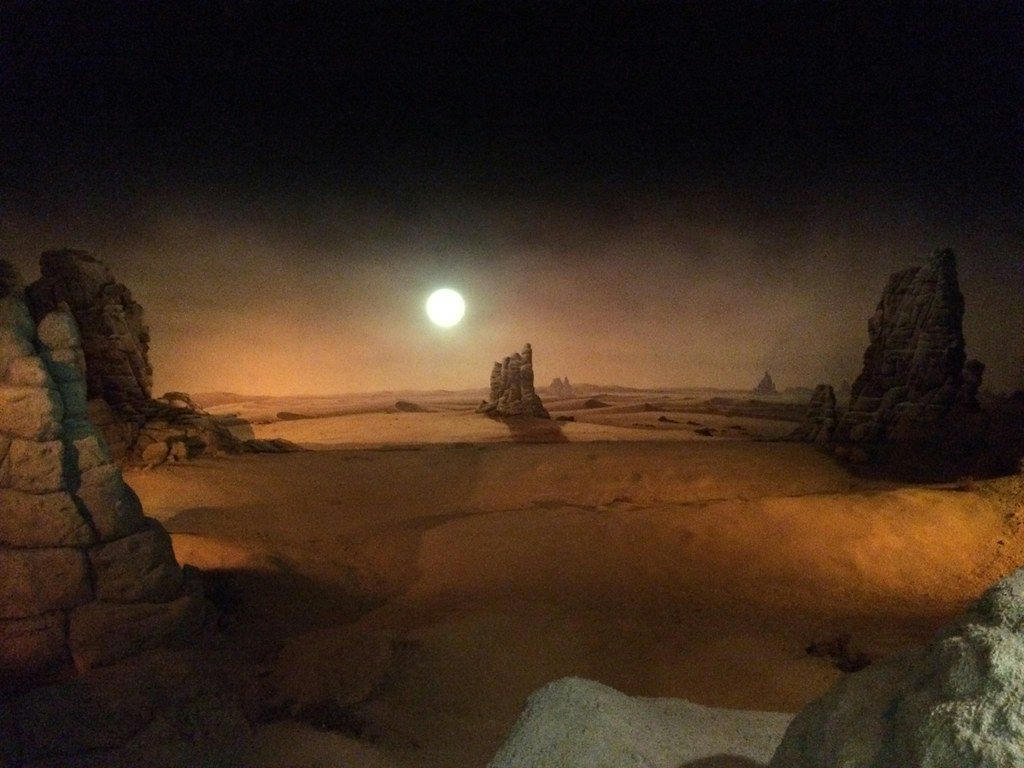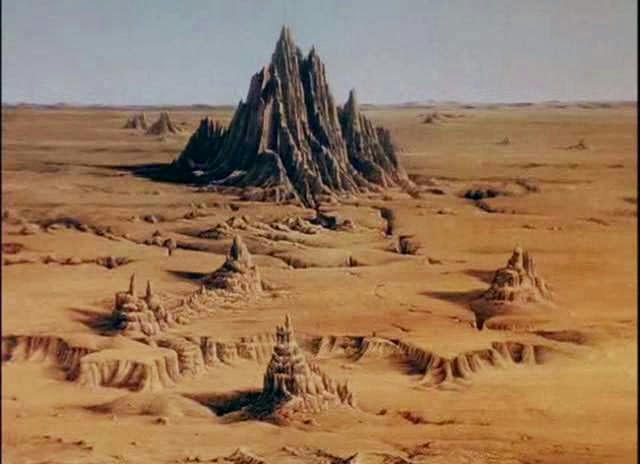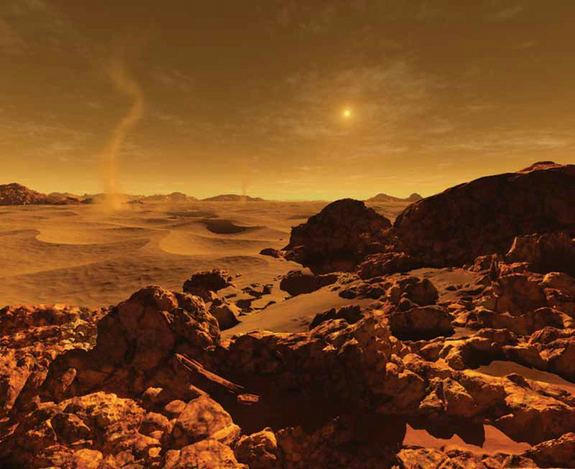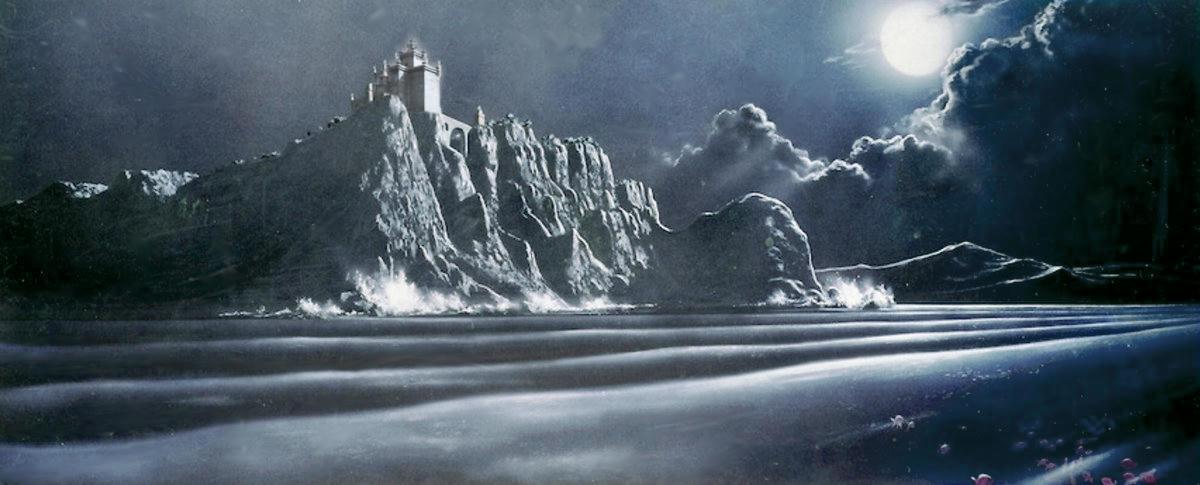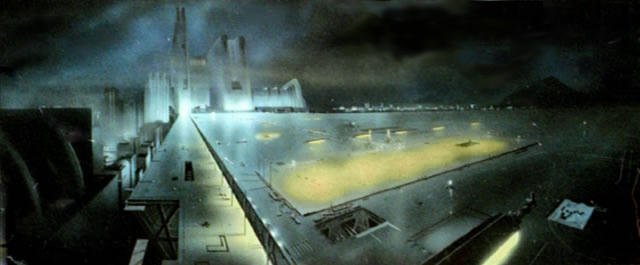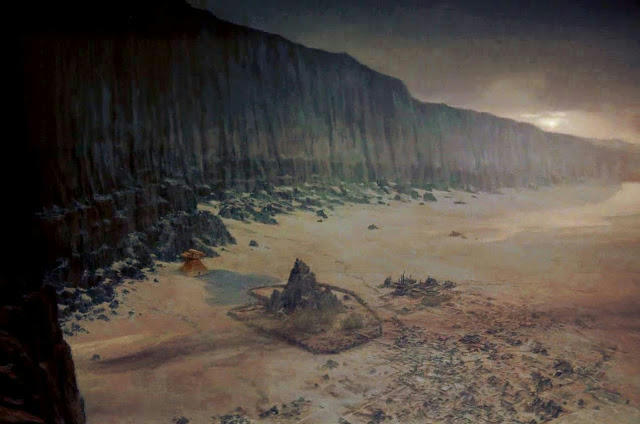 But as you can see the Albert Whitlock really feels Dune and the Rest just don't really… So anyway there is some thoughts on art. The Ron Miller Still might be for the filmbook weather report?
The Matte at the end is an unused matte from the film.