Hey everyone. Can somebody please help me find the Xvid version of ANH:R? I've failed for days to find it and am losing hope…
It's the only version that correctly has Ponda Baba's arm severed. I don't know why Adywan changed that one. If someone could help me I would be so grateful.

It was changed for 2 reasons.

Ponda had hoof/ flipper like hands. You can see this clearly in the Cantina. So none of them hand the furry hands

Ponda doesn't even go to draw his weapon at the moment Obi-Wan strikes. the ONLY one to draw their weapon was Dr Evazan. So it should be Evazan's severed arm on the floor





Right! What I'm asking is, what was wrong with your flipper edit? Though what you point out does make sense. That scene does play out strangely. Thanks for doing what you do, friend. I'm dying to get my hands on ANH:R HD.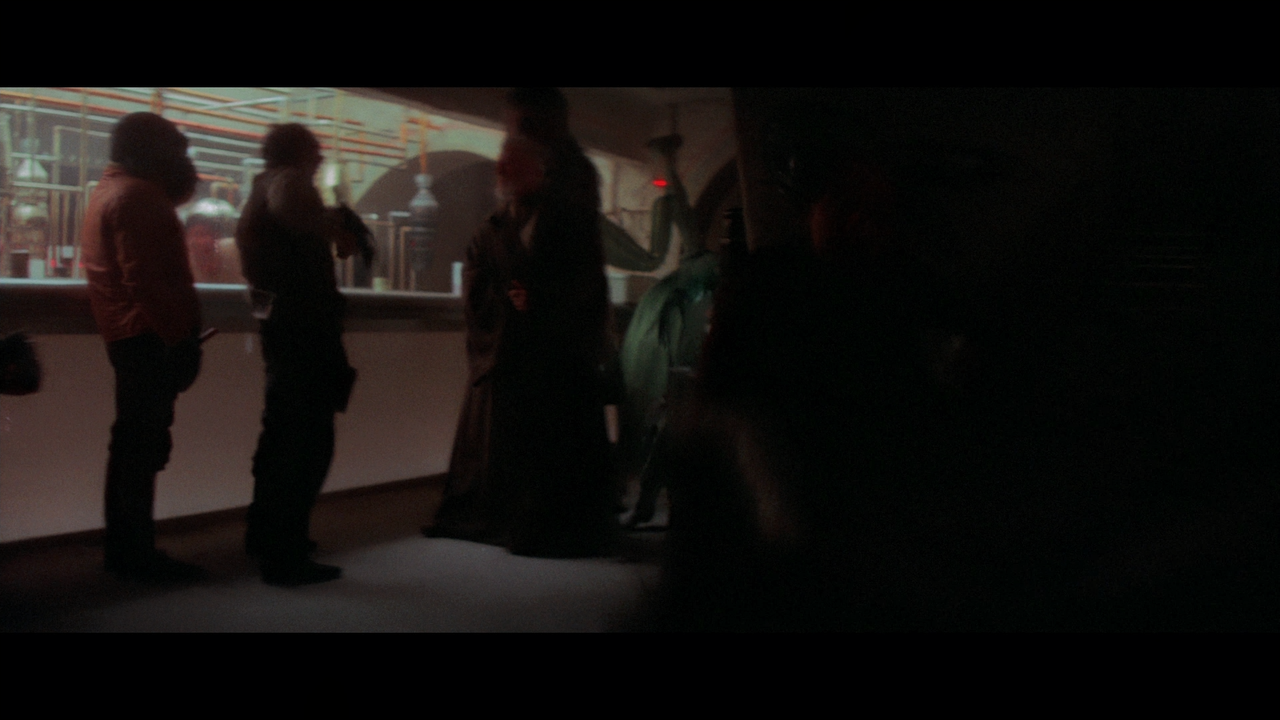 Like Ady said, in this picture Ponda hasn't even flinched, let alone grabbed a gun with his… suction cup somehow? So it turns out that adding the flipper just asks more questions than it answers.