In the Rancor pit when the Rancor reaches towards the Gamorrean guard, it reaches for it with it's right hand. But when Rancor grabs it, it does this with it's left hand. Then when the Rancor eats the Gamorrean it's holding it in it's right hand again.
https://www.youtube.com/watch?v=CZy6G_vz_Ng&t=1m18s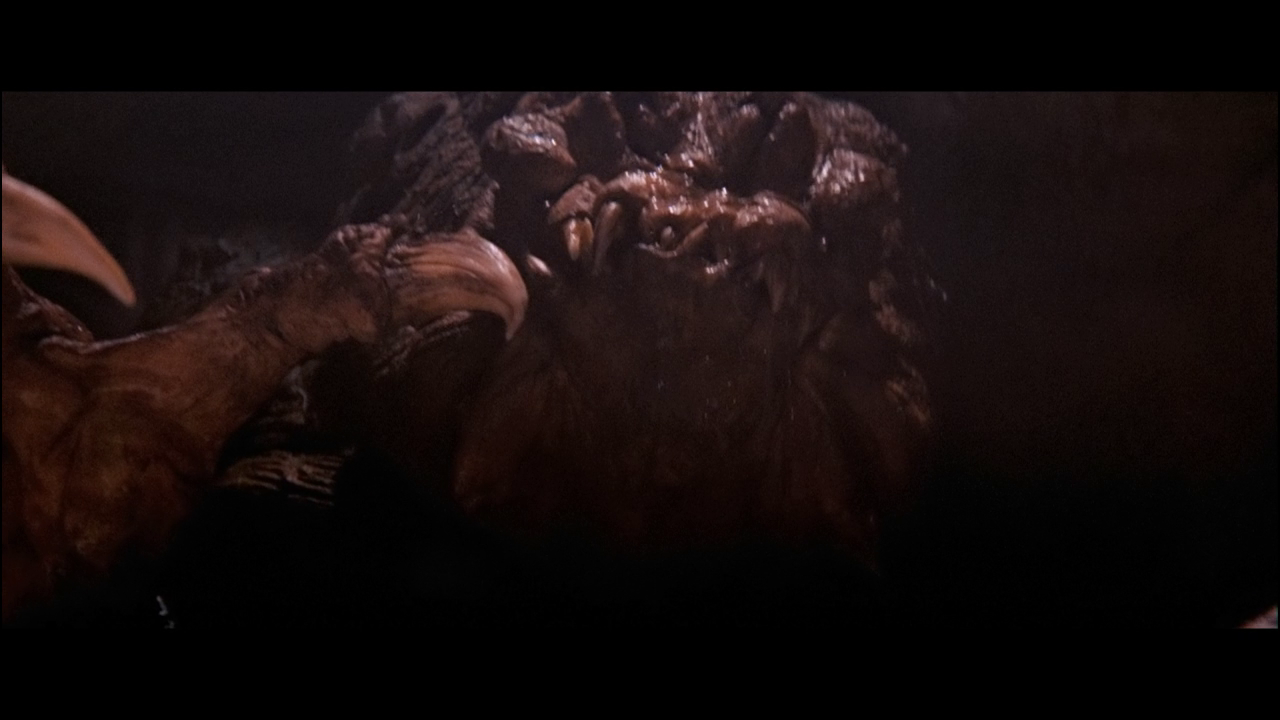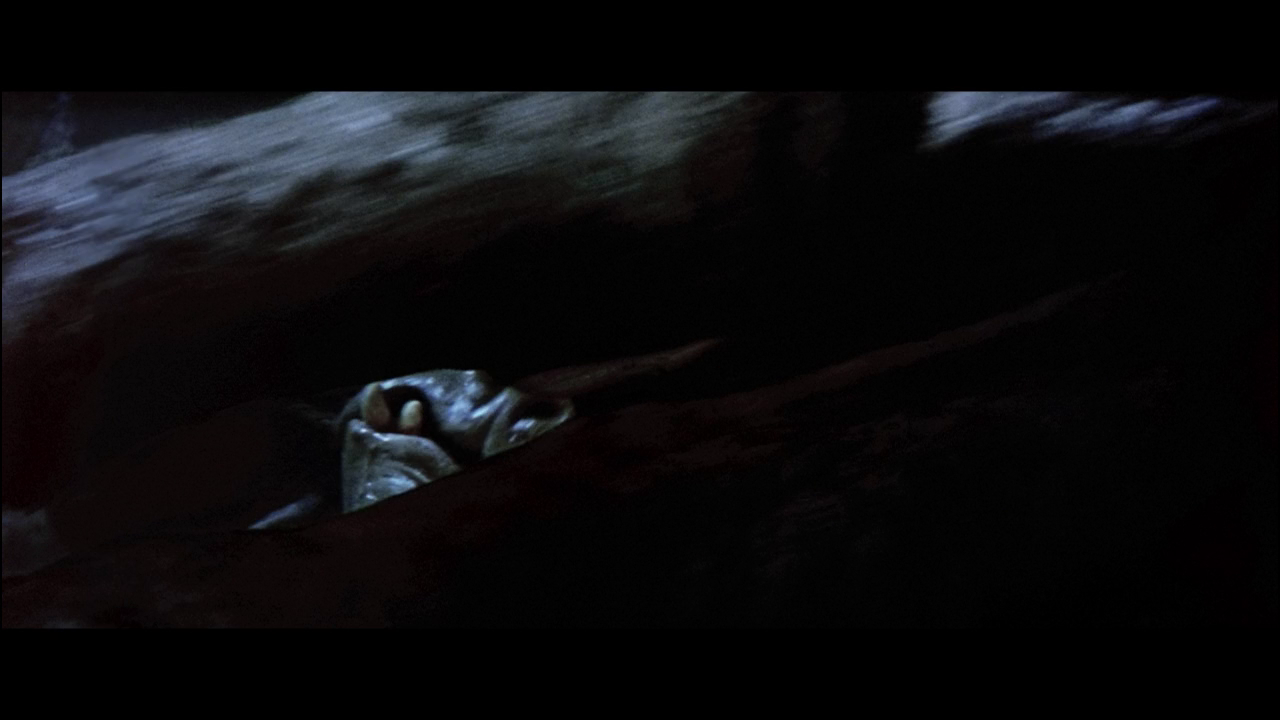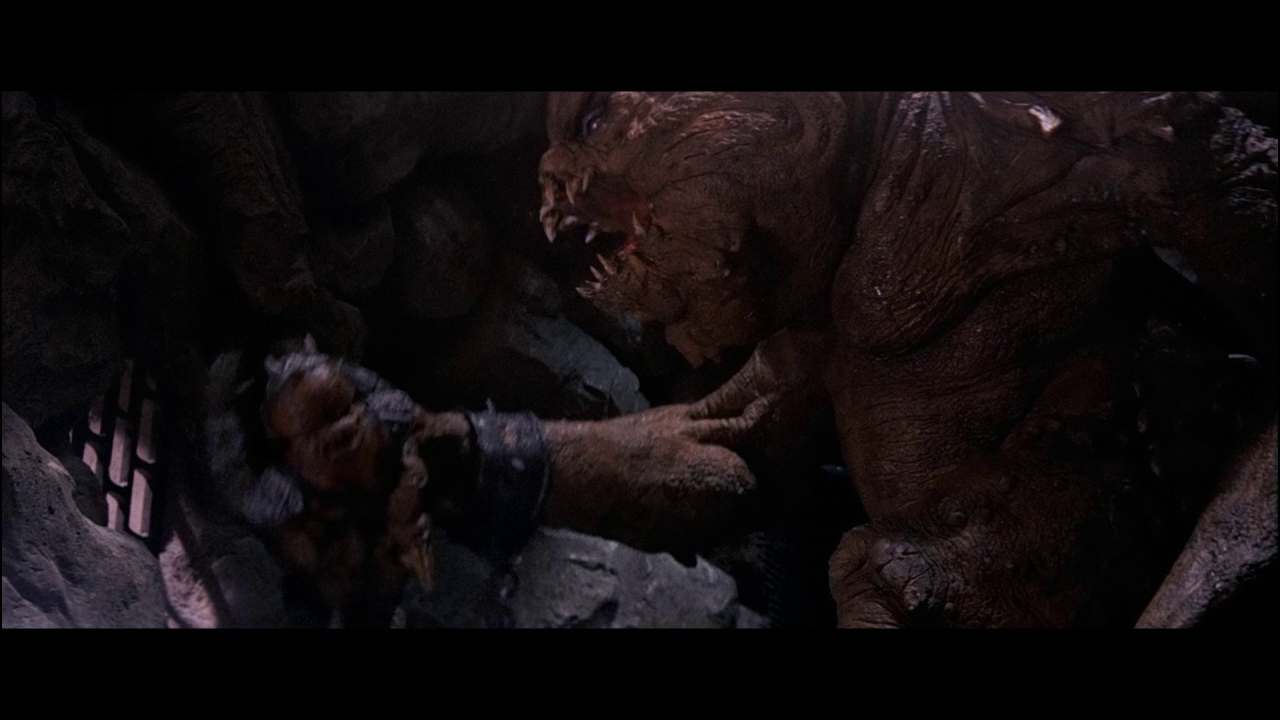 On Jabba's sail barge when Luke is shot on his mechanical hand by a blaster the injury from the shot is already visible on his hand before he's even shot and when he is shot he's actually shot on the sleeve.




On Jabba's sail barge, Luke gets shot in his mechanical hand. This leaves a large burn mark on the back of of his right hand. The wound is visible here before he's about to swing to the skiff on the rope with Leia but in the next two images, the burn mark is gone.
https://www.youtube.com/watch?v=Qy85G-EuKQ4&t=2m12s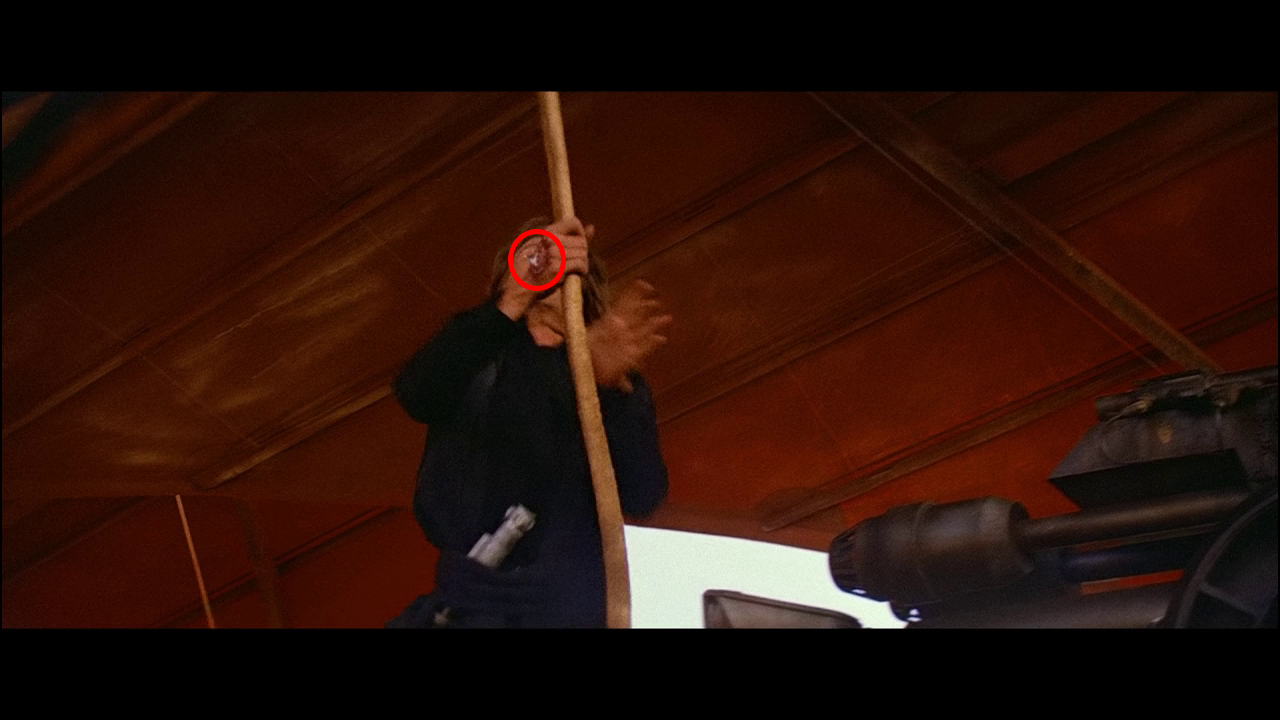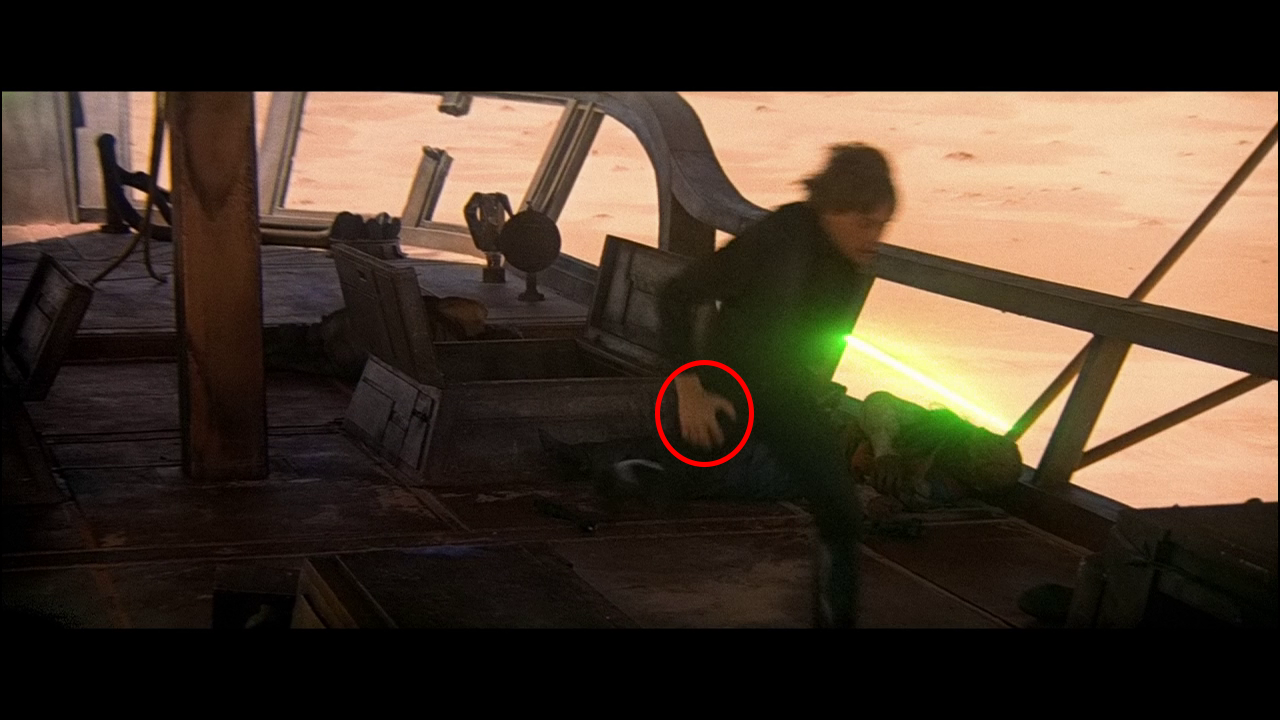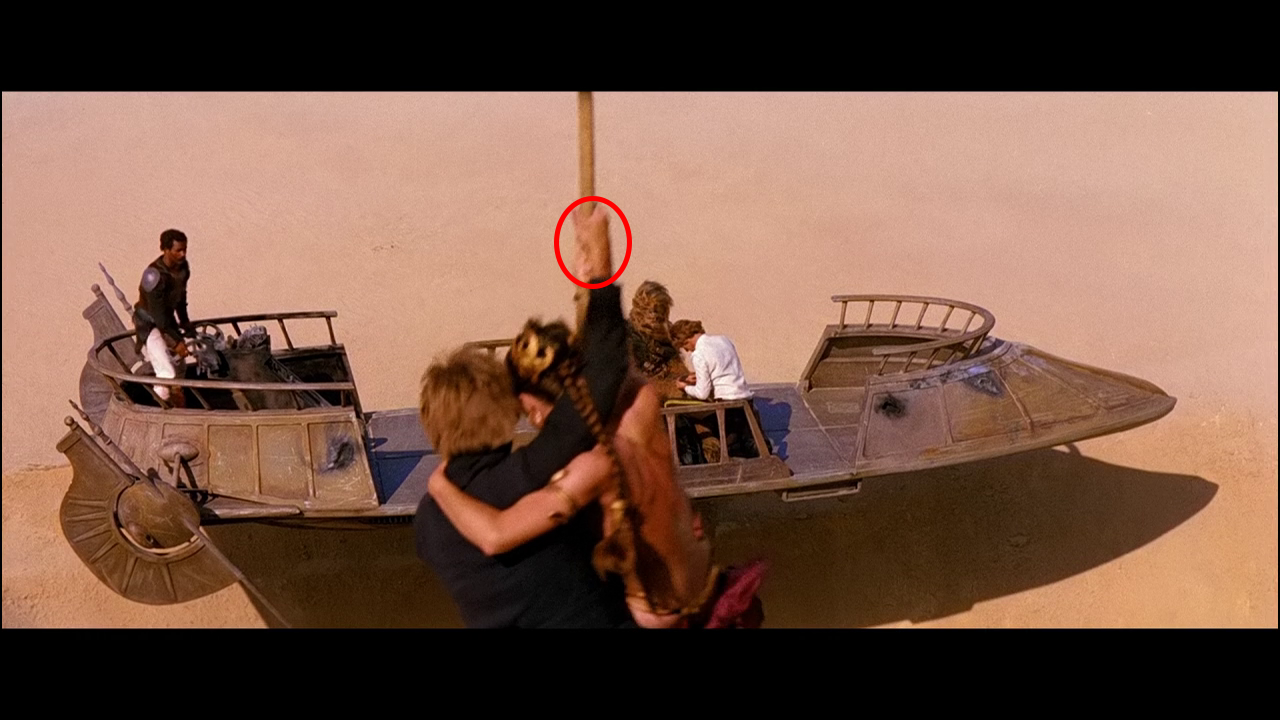 When Han attempts to sneak up behind a Scout Trooper but steps on a twig alerting him to his presence the Scout Trooper quickly turns around and punches Han in the face. If you watch closely, you'll notice that Han actually begins to recoil before the hit the even though the Scout Trooper never touches him.
http://www.youtube.com/watch?v=uAjS-oyNjrg&t=0m12s