Do you want to know what happens when children take a peek at what their parents are watching when they sneak out of bed? You get this image, that's what.
Also, here's one of that guy I mentioned earlier (Paul)'s paintings. Last name's Richmond.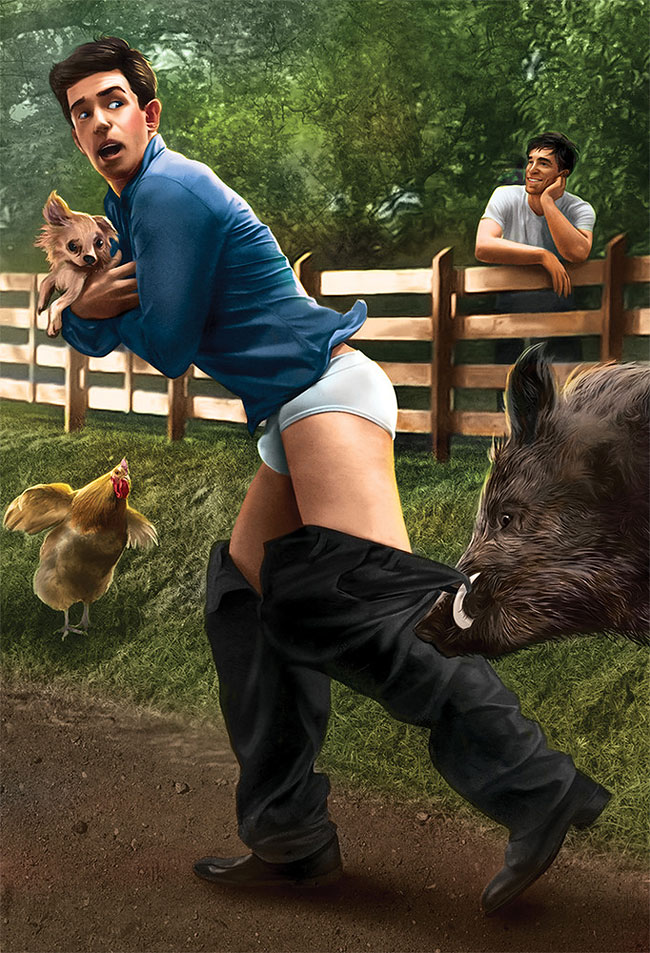 Apart from the likelyhood the artist may have an underwear fetish, you can tell that Paul put hard work into this. So, good job to you.