This is where I have the color correction for the Blu-ray…
R2-D2 looks too purple but I like this too. Check the art of star wars the reference Pic clearly shows he is Blue darker parts look more blue purple not when light hit's it. With that said I doubt it's fixable with the Blu-ray source probably.
I do have a habit of over doing it you are right but let's remember I am simply having a quick look, and It's more the obi-wan shots facing camera that require the Hue shift this was the main concentration I was focusing on with red face. It's difficult to grade an image of 16 images or what ever and none of them actually match.
Essentially I stick by the binoculars part Dre did looks the best this part does not quite match that part and I would like to see it match by any means neccessary 😃 Apologise for over doing it I am not going for precision.
I'll leave this here for that Technicolor Still that looks weird also.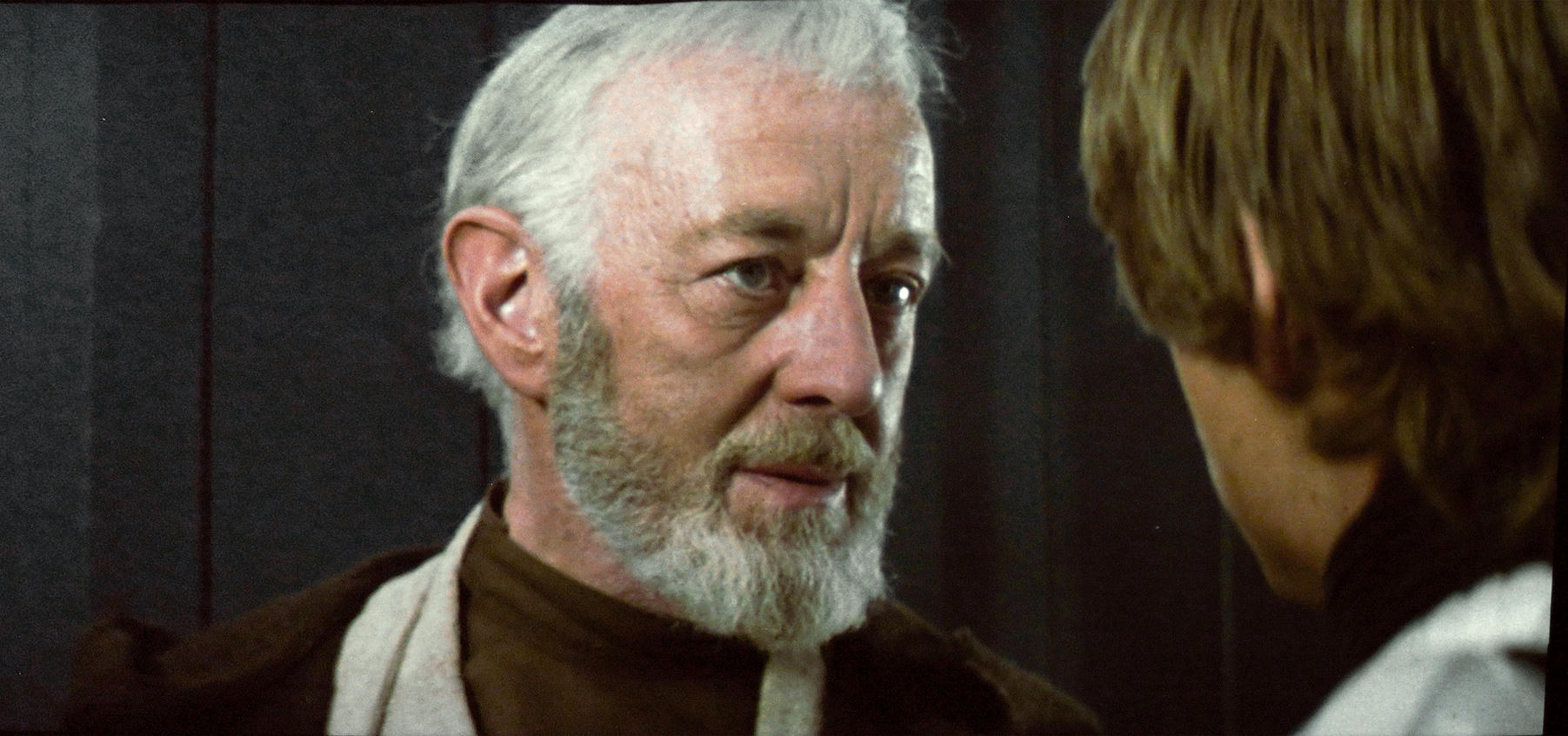 Technicolor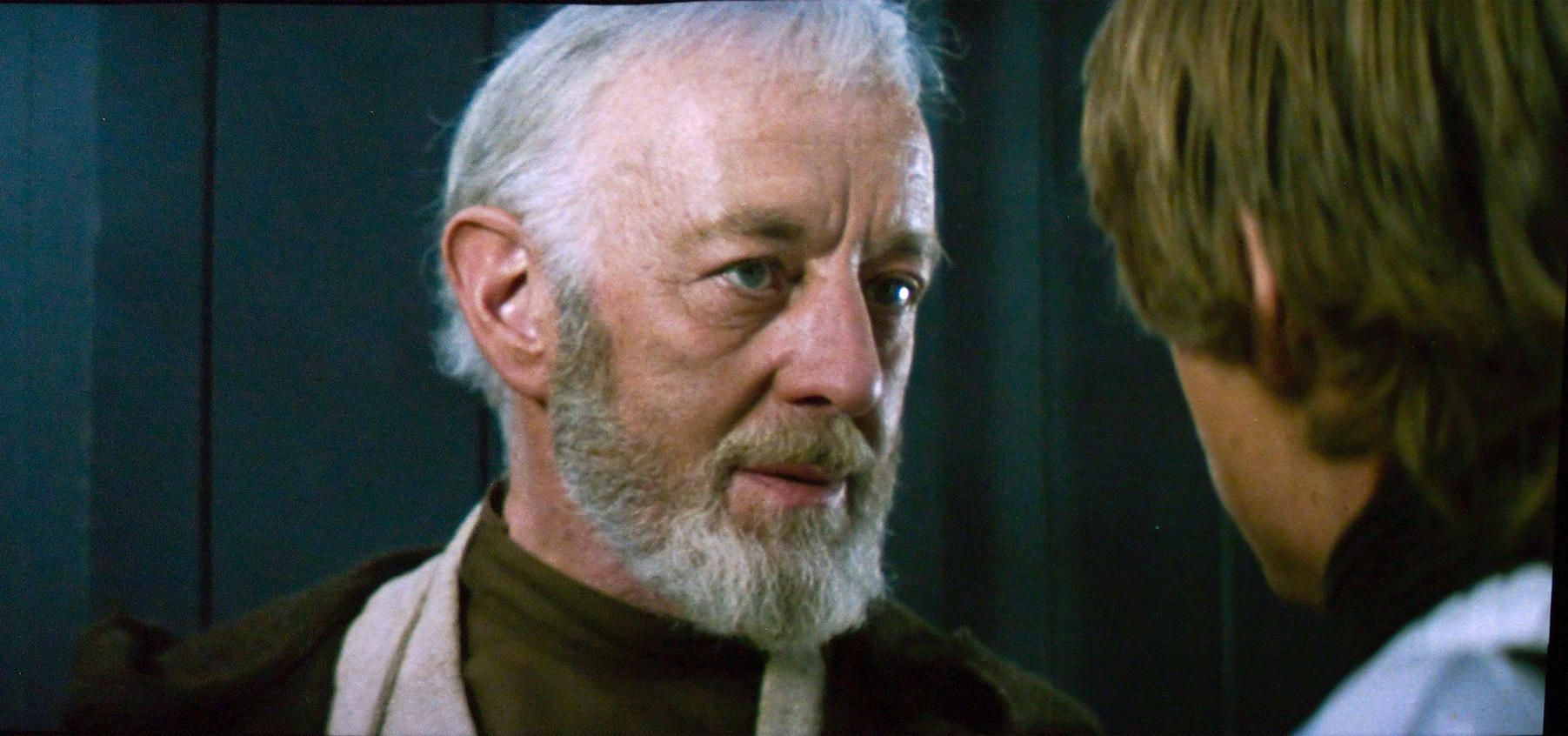 I know it's not right but it's an indicator. Sans psychedelic hair do 😃
Red hued one way yellow the other direction.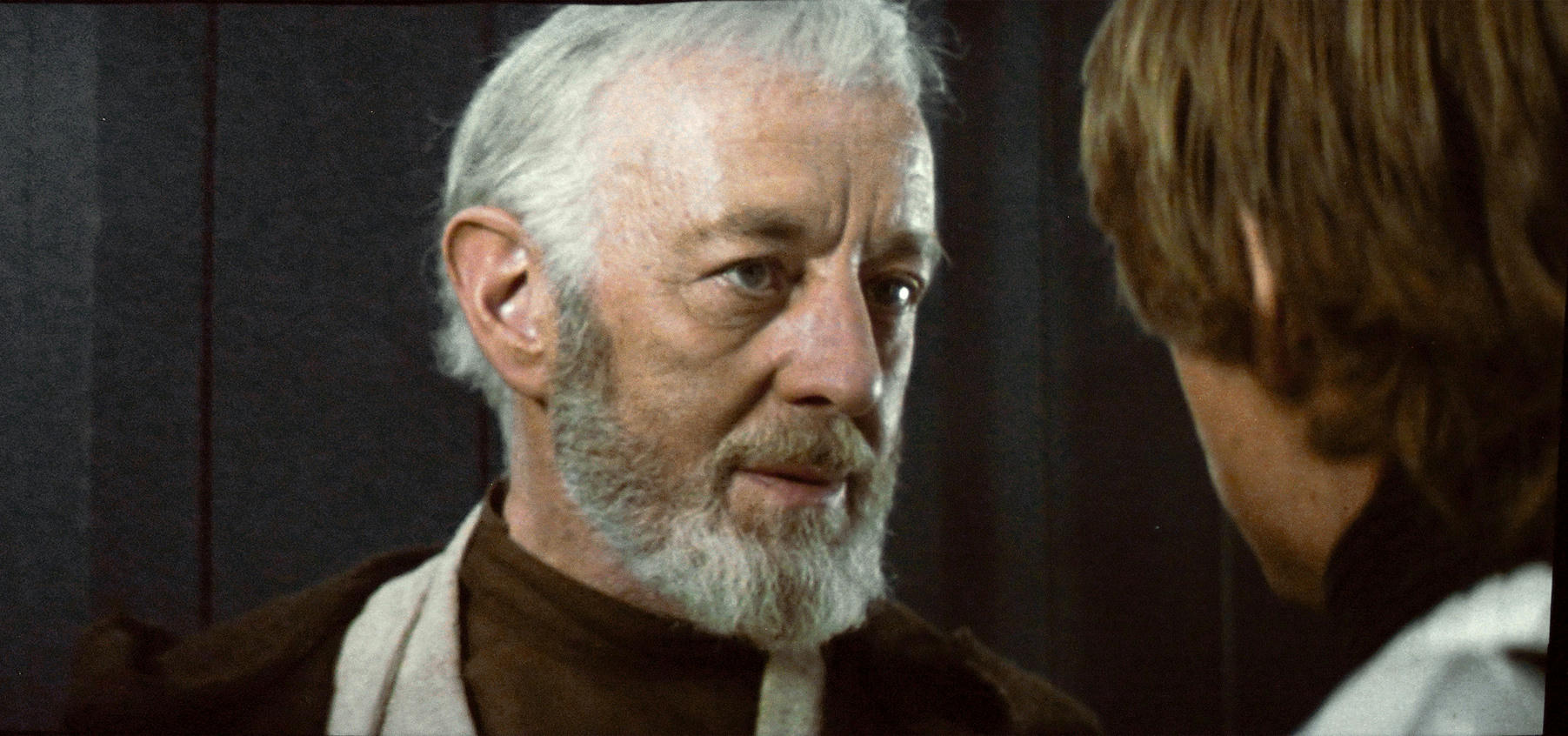 Open the technicolor in new tab first then the first attempt in new tab then the hue alteration in new tab and you have the process I did in sequential order, click between to see the differences to end result.
I think the stills for the conference look fantastic I did however experiment with red and blue shift reduce magenta and matched Vader as he is the odd one out by selecting him separately… It's much of a muchness but it all depends what you are going for obviously the Technicolor has quite a bit green in it, but not in the canyon. I honestly think there is something in the Red and Blue shift though.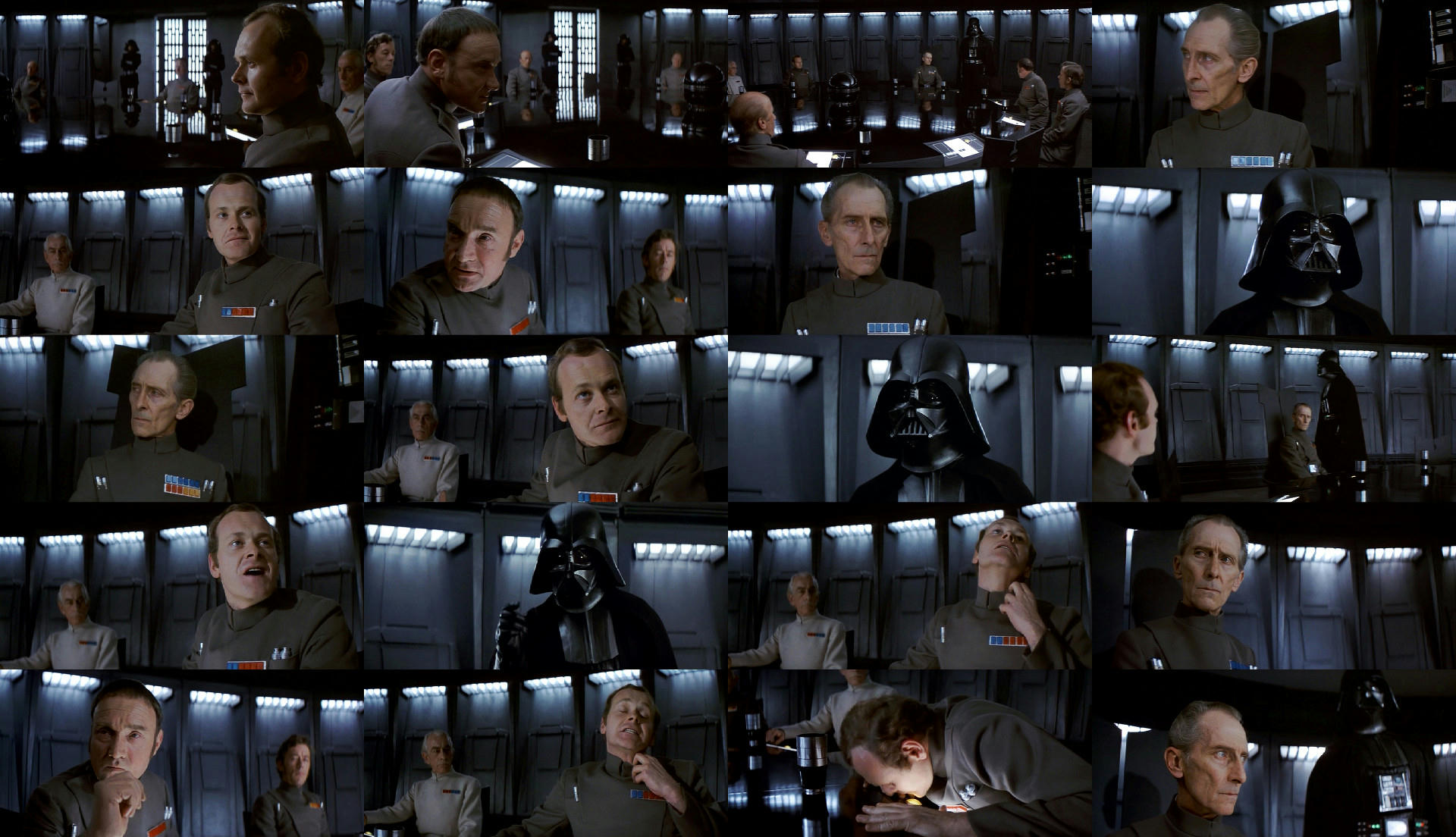 At the end of the day I don't really care about this because what you did looks great but for an experiment, that is about it really.
Different Saturation level.