Just saw the images added in the first post, and I repeat: amazing, great job!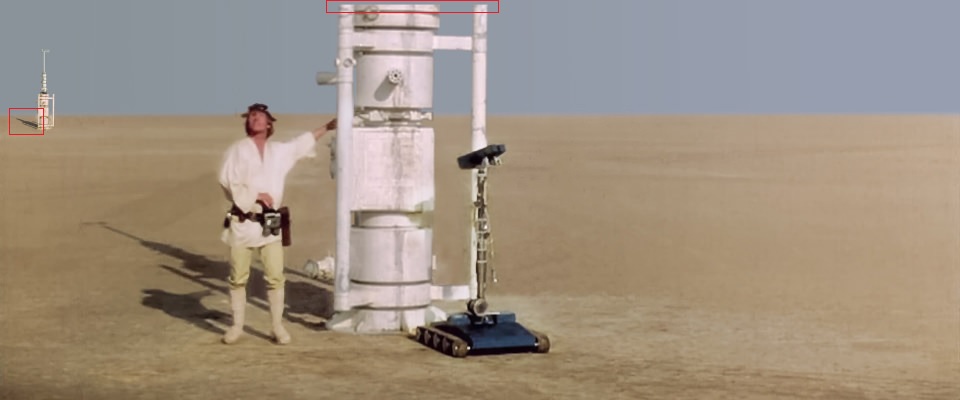 Please note that, in this shot, you added some space on top, where it should have been some image on top of the vaporator, there is now empty space - my hint is to cut out at the same point of the original frame. I appreciate the shadow, that is barely visible in the original, but I'd rotate it towards left, taking subsequent shots as reference, because the shadows there are more visible (so, also shadows in next "molested" shots should be fixed). I know they are small things, but probably you wanted to know our opinions, right? 😉
I must admit that, after seeing your great work, it makes me want to work back on that "always delayed" extended version! 😄
Last thing: I like the "molested" version, apart houses that should not be there; but the rest is good, perfectly in line with the Special Edition. IMHO, you should release the "molested" version without the houses.
Eagerly waiting to see the next restored scene!!!